Taylor Swift, un noto street artist le dedica un murale, lei…. lo MINACCIA!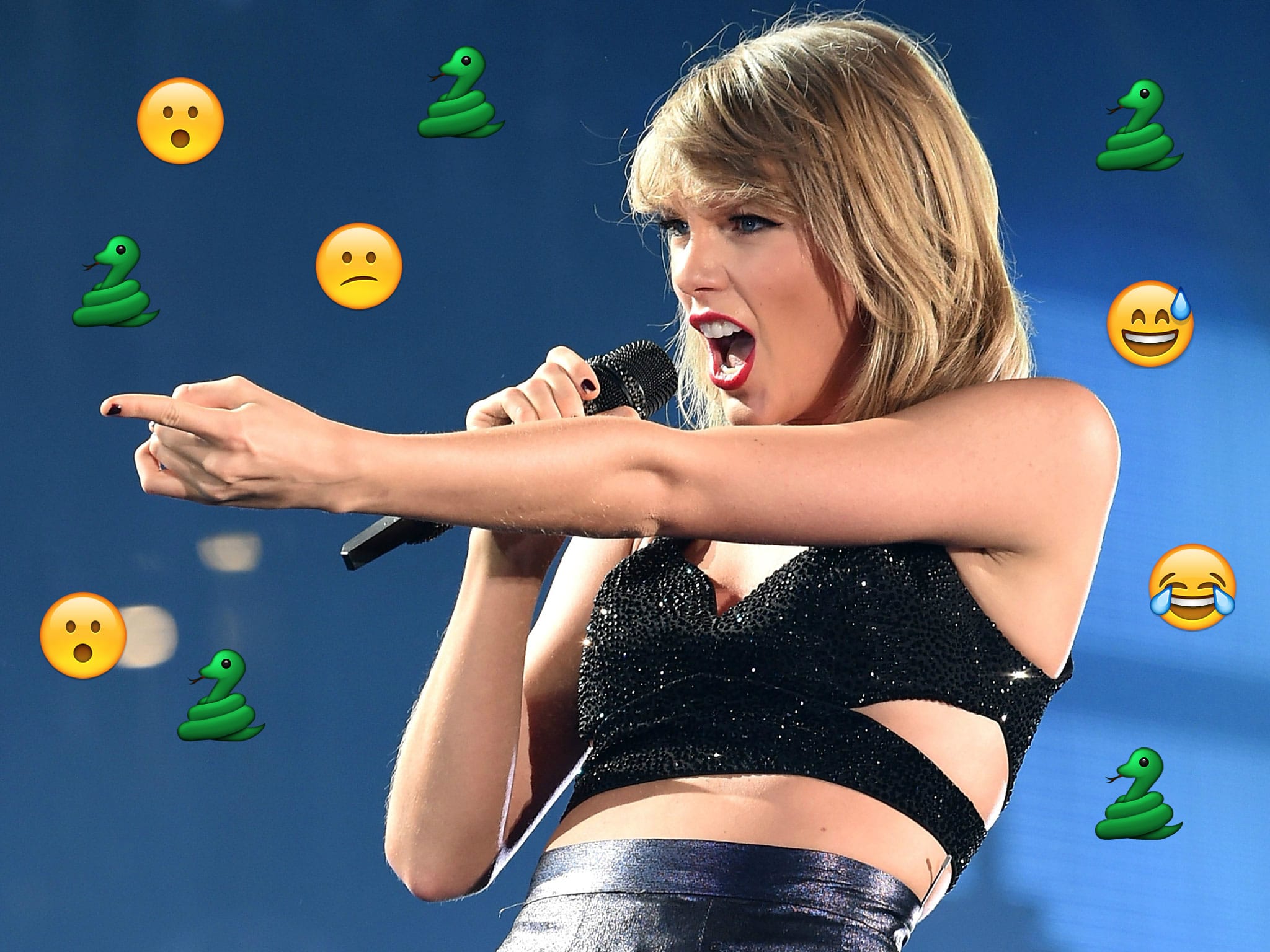 Se Taylor Swift sperava che dopo qualche giorno il caos mediatico scatenato dal video di Kim Kardashian (scopri di più qui) si sarebbe affievolito, bé, si sbagliava. Dal fatidico video pubblicato su snapchat dalla moglie di Kanye West le chiacchiere sulla questione non si sono più fermate e tra denunce, insulti, sbeffeggi e chi più ne ha più ne metta, la storia è ancora più che mai sulla bocca di tutti.
Al di là di tutto, la persona che per ovvi motivi esce da tutto questo uragano con le ossa rotte è senz'altro Taylor Swift, ormai dipinta da tutti come una serpe calcolatrice smascherata da Kim Kardashian. Questo non significa che West e signora siano del tutto innocenti, ma è indubbio che gran parte del popolo social sia ormai schierato contro la bionda popstar (qui per leggere i loro attacchi)
Tutto questo polverone ha attirato le attenzioni di uno degli street artist più conosciuti al mondo, famoso specialmente per la sua pungente ironia e per le sue provocazioni. Lushsux, questo il suo pseudonimo, è nato e vive a Melbourne, città australiana nella quale ha prodotto la maggior parte dei suoi murales, ultimo dei quali riguarda proprio Taylor Swift.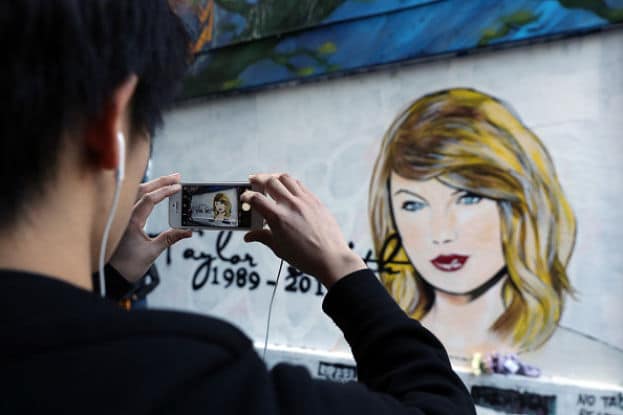 L'artista ha infatti creato un disegno che ritrae il viso della cantante accompagnato dalla scritta "in dolce memoria di Taylor Smith, 1989 – 2916" (Lushsux ha ammesso di aver sbadatamente sbagliato a scrivere il cognome), lasciando intendere che l'immagine della ragazza perfetta sia ormai morta e sepolta assieme a tutto il gossip che l'ha travolta nell'ultimo periodo. Il murale è stato puntualmente caricato nel suo profilo instagram diventando virale in poche ore…anche se le reazioni non sono state tutte positive visto che alcuni non hanno affatto apprezzato la macabra ironia del soggetto.
The recent passing of @taylorswift is heart wrenching. Come and leave some flowers and light some candles at her memorial in Hosier lane in honour of her memory. If you do please DM photos of you doing it. #taylorswift #kimexposedtaylorparty #kimkardashian photo: @deansunshine
"La recente morte di Taylor Swift è devastante. Venite e lasciate qualche fiore e accendete qualche candela al suo memoriale di Hosier Lane in suo onore e memoria. Se lo fate per favore mandatemi le foto"
Please pay your respects at Hosier Lane today by laying flowers or lighting a candle in mourning, taken from us too soon sweet princess.
"Per favore mostrate il vostro rispetto a Hosier Lane oggi lasciando fiori e accendendo candele in segno di lutto per una dolce principessa che ci è stata portata via troppo presto"   La stessa Taylor è venuta a conoscenza dell'opera d'arte a lei dedicata in quel di Melbourne e non l'ha presa affatto bene, come ci spiega Lushsux: 
Ahahahahahahahahahahahahahahahahahahahahahashahahahhashshahshshshshhdhahahhshshahahhahahshshshshhsshhshshshshaha Una foto pubblicata da lushsux (@lushsux) in data:
"Il rappresentante di Taylor Smith mi ha mandato una mail con una minaccia di azione legale se non cancello il mio murale su di lei"
Anyone know a good lawyer?
"Qualcuno conosce un buon avvocato?" Fioccano denunce per mano della Swift e neanche gli street artist sono immuni. Sarebbe però bastato far visita al sito di Lushsux per capire che, per quanto esagerata, non si tratta di un'opera offensiva; semplicemente lui (come gran parte dei suoi colleghi) trasmette l'arte di strada in maniera provocatoria, è il suo segno distintivo.  Come ha ritratto Taylor Swift ha fatto con tanti altri personaggi famosi, da Donald Trump agli stessi Kim Kardashian e Kanye West. Di denunce da parte l'oro neanche l'ombra.
Una foto pubblicata da lushsux (@lushsux) in data:
Una foto pubblicata da lushsux (@lushsux) in data:
Una foto pubblicata da lushsux (@lushsux) in data:
Una foto pubblicata da lushsux (@lushsux) in data:

E' comprensibile l'irritazione della cantante ma non è certo denunciando un artista che migliora la situazione, tanto più che la street art è già di suo una forma d'arte pluri-bersagliata da denunce, questa si poteva benissimo evitare.
Voi che ne pensate?