Taylor Swift ripensa al 2017: "Non potevo chiedere anno migliore"
Nonostante sia tornata solo a fine estate, Taylor Swift si può già di gran lunga definire la regina musicale del 2017. Lei stessa ammette di aver passato un anno top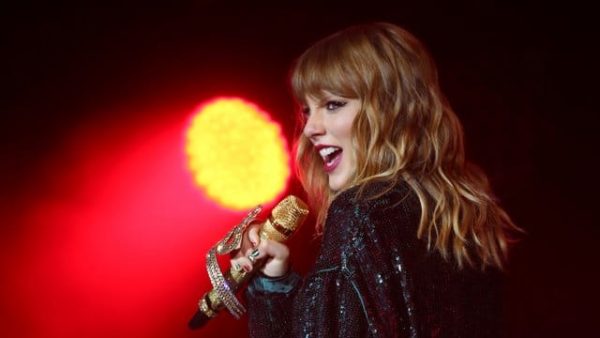 Ieri Taylor Swift ha compiuto 28 anni e, nella miriade di auguri ricevuti da fans e colleghi, ha trovato il tempo per pubblicare un piccolo pensiero riguardante l'anno che sta per concludersi, un anno che per lei è stato più che positivo.
"Vi voglio così tanto bene ragazzi…non avrei potuto chiedere un anno migliore, tutto grazie a voi. Grazie per tutti gli auguri di buon compleanno. Non vedo l'ora di vedere come saranno i 28. Ci vediamo in tour"
Proviamo ad elencare solo alcuni dei motivi per cui il 2017 di Taylor Swift è stato grandioso?
– Terza donna più pagata nel musicbiz anche se in pausa fino a settembre. 44 milioni guadagnati prima ancora dell'uscita del nuovo disco (l'anno prossimo, con i ricavi del tour, la vetta sarà sua al 100%).
– Nominata da TIME Person of the Year per aver avuto il coraggio di denunciare le molestie subite.
– L'amore con Joe Alwyn procede a gonfie vele e, stranamente, lontano dagli obiettivi dei paparazzi.
– Successo commerciale stratosferico di Reputation (3x platino negli States, debutto più alto del 2017, album femminile più venduto dell'anno e una lunghissima sfilza di altri record).
– Un tour mondiale in procinto di cominciare che già ha registrato numeri da capogiro.
---
E pensare che il 2018 quasi sicuramente andrà anche meglio di così…