Teen Choice Awards: Demi Lovato, Rita Ora e Jason Derulo tra i performers
Mancano meno di due settimane ai Teen Choice awards 2014 che si terranno a Los Angeles il 10 agosto. Sta iniziando a comporsi la lista dei peformers. Ad esibirsi ci sarà Demi Lovato con Cher Loyd. Le due canteranno ovviamente "Really don't care" tratta dall'album della Lovato "Demi". Grazie all'esibizione la canzone potrà mantenersi ancora per un po' nella top di iTunes US.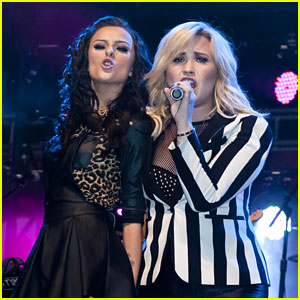 Oltre a loro ci sarà anche Rita Ora che performerà il primo singolo "I will never let you down" del suo secondo studio album. Il brano è stato un successo negli UK, non negli USA e  chissà che l'esibizione non possa aiutarlo ad emergere.
Tra i performers ci sarà Jason Derulo che proporrà nella sua esibizione le  ultime hits "Wiggle" e Talk dirty".
Ci saranno anche i MAGIC! che canteranno la loro smash-hit "Rude" e i Rixton con la loro "Me and my broken heart". Tra i presnters spiccano Hilary Duff, The band Perry, Cody Simpson, Zendaya (tra i cantanti), Megan Fox, Kim Kardashian, Kevin Hart, Josh Hutcherson (tra gli attori e personaggi TV).