The Game – Black Jesus + HVN4AGNGSTA+ Hallelujah (nuove canzoni)
Possiamo definire "trine" le release di The Game per i suoi "Sunday service", in attesa di "Jesus Piece". Mentre per prima cosa possiamo notare il ritorno al nome "The Game", come seconda cosa possiamo notare un rapper "fedele" alla sua linea, che qualche cattolico potrebbe trovare un po' blasfemo.
Il rapper di Compton, infatti, rilascia due tracce che hanno fatto parte della "Jesus Piece" recording session, ma che sono state tagliate. La prima, prodotta da SAP, si chiama "Black Jesus", dove il giovane Gesù nero sarebbe proprio The Game. Ma in essa egli ricorda anche due grandi dell'hip-hop: il manager Chris Lighty e Notorious B.I.G.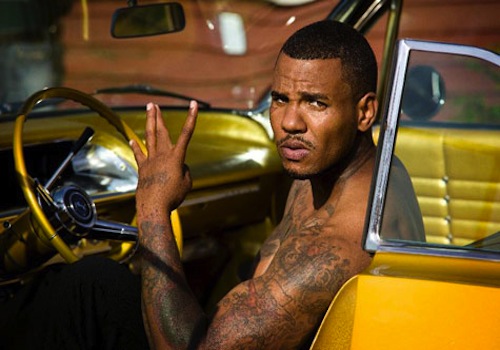 La seconda traccia rilassciata, invece, è "HVN4AGNGSTA", cantata con Styles P. Prodotta da Dj Premier, è una dedica tutta particolare ai gangstas. Da buon cristiano, Game sostiene anche loro meritano, in fondo, il paradiso.
Infine, la traccia che sentiremo anche in "Jesus Piece". Si tratta di "Hallelujah", prodotta da Jake One ed arricchita da Jamie Foxx. Un brano nel quale si contraddicono la fede ed il materialismo, e che musicalmente ha un grandissimo fascino. Questo brano serve per creare ancora maggiore attenzione sull'album e già dal primo ascolto possiamo dire che ha passato alla grande il test.
E per rimanere in tema, un "Hallelluja!" per Game, in attesa di questo "Jesus [Master]Piece"!