The Killers – The Man | nuovo singolo (AUDIO)
I The Killers tornano dopo 5 anni con un singolo nuovo di zecca. Presentata ieri la traccia The Man, che segna il ritorno della band di Las Vegas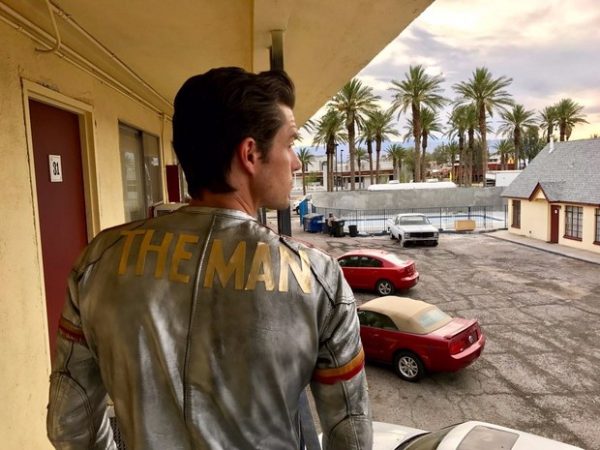 E' una settimana da incorniciare questa per i The Killers e, specialmente, i loro pazienti fans sparsi nel mondo. Il gruppo rock/alternative capitanato dal carismatico Brandon Flowers è tornato dopo un lustro (escludendo greatest hits e album natalizio).
Il singolo che segna il loro comeback si intitola The Man, una traccia riflessiva prodotta da Garret "Jacknife" Lee e Stuart Price. E' già disponibile su tutti gli store musicali e piattaforme di streaming.
The Man parla proprio del frontman Brandon Flowers, che ha riguardo ha spiegato:
"Si tratta di me che guardo indietro alla ricerca della mia giovinezza, del Brandon Flowers della nomination ai Grammys per il debutto con Hot Fuss. Vorrei riconciliare quel ragazzo sempre entusiasta con l'uomo che sono oggi"
The Man è una midtempo infettiva con un ritornello catchy e funky, abbastanza in linea con lo stile mostrato da Flowers nel suo ultimo progetto solista, The Desired Effect, rilasciato nel 2015. Un pezzo assolutamente convincente, che entra in testa e fa venir un'inarrestabile voglia di ballare.
Si tratta del primo estratto dal loro nuovo progetto discografico, Wonderful Wonderful, disco programmato a quanto sembra per fine estate/inizi autunno. Secondo quanto riportano alcuni giornali l'album è quasi completo e rappresenterebbe "la raccolta più progressista dal punto di vista dei suoni mai realizzata dai The Killers". 
A seguire l'audio ufficiale di The Man:
Come sempre attendiamo la vostra opinione. Promosso o bocciato?