The Veronicas – In my Blood | video premiere + versione acustica
Le The Veronicas sono tornate! Il duo di cantanti australiane, costituito da 2 gemelle sostanzialmente identiche, cavalca lo scenario musicale australiano da moltissimo tempo ormai, al punto di stare per tornare in scena con il loro quarto album, un risultato davvero notevole per un duo se consideriamo che spesso questi progetti naufragano dopo dopo pochi album.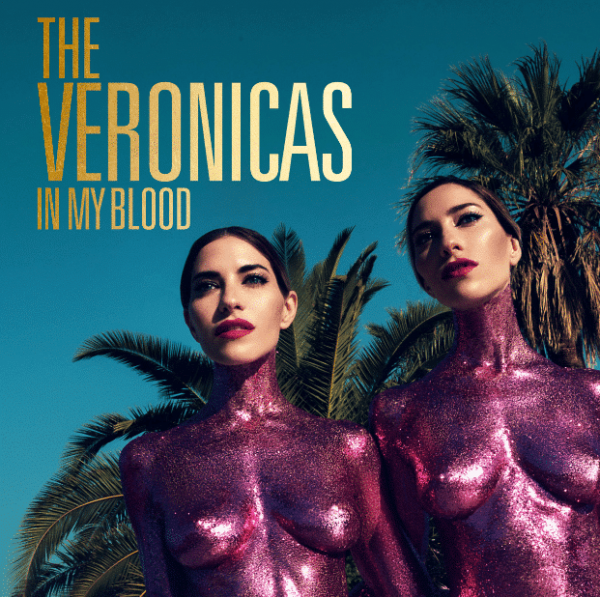 In realtà loro un grosso stop l'hanno avuto fra il 2007 ed il 2014 ma, adesso che sono tornate in carreggiata (quantomeno in patria), le due sembrano non avere più la benché minima intenzione di lasciare il posto ad altri, e così sono tornate in scena con una nuova up tempo potentissima, che pur allontanandosi molto dallo stile pop-rock dei brani che hanno reso le ragazze famose in tutto il mondo ("Untouched" e simili) conservano assolutamente quel tratto distintivo tipico delle due gemelle, capacissime tuttora di creare dei brani potentissimi.
Il nuovo singolo delle The Veronicas si intitola "In My Blood" ed è una travolgente up tempo che mescola alla perfezione electro pop e dance per un connubio davvero magico, in un fondersi progressivo di effetti e strumenti che generano un'atmosfera davvero magnifica. Impeccabile anche l'interpretazione delle due sorelle, che conferiscono al pezzo esattamente l'interpretazione che gli serviva per poter esplodere in tutta la sua potenza. Un comeback single davvero da urlo questo, e noi speriamo che possa farsi notare anche a livello internazionale.
Rilasciato il videoclip ufficiale del brano. Un video in cui il colore rosso predomina su tutto, e nel quale le due cantanti (mai come ora impossibili da distinguere fra di loro) alternano momenti di rabbia in cui distruggono tutto quello che le circonda ad altri in cui magicamente riparano i danni fatti. A noi il video ha deluso abbastanza, ma la canzone continua a piacere molto.
Oltre a lanciare il video, le ragazze si sono esibite col brano ad X Factor Australia. A differenza della clip, la performance ci è piaciuta moltissimo!
Rilasciata anche la bellissima versione acustica del brano.
https://youtu.be/rn82NLyQCIw
Testo
[Verse 1]
When I look into your eyes
I want to breathe you in to get me high
Crawling through this space inside your mind
Just leave me there, leave me there
Now you got me wanting more
I felt religion with you on the floor
The holy word that I've been waiting for
Baby stay with me, stay with me
[Pre-Chorus]
We don't have to wait all night
To know if this is really love
We don't have to wait all night
Cause I can feel you in my blood
[Chorus]
In my blood
In my blood
[Verse 2]
I just wanna feel the light
Feel the needle on my fourty-five
Live like we are running out of time
Just take me there, take me there
Ride you down into my bones
You're the magic dust that gets me stoned
You're the hallelujah on my throne
Baby stay with me, stay with me
[Pre-Chorus]
We don't have to wait all night
To know if this is really love
We don't have to wait all night
Cause I can feel you in my blood
[Chorus]
In my blood
In my blood
[Bridge]
I don't wanna go now
I don't wanna go now
[Pre-Chorus]
We don't have to wait all night
To know if this is really love
We don't have to wait all night
Cause I can feel you in my blood
[Chorus]
In my blood
In my blood