The Voice USA: una concorrente commuove Christina Aguilera, ecco perché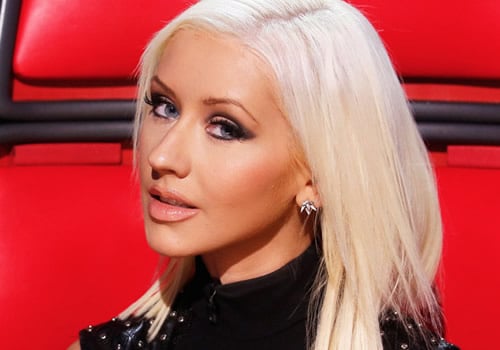 La decima stagione di The Voice USA ha aperto ufficialmente i battenti, le Blind Auditions sono andate in onda a partire da ieri ed oggi si è tenuta la seconda puntata del talent che vede come coaches Christina Aguilera, Adam Levine, Pharrell Williams e Blake Shelton.
I colpi di scena sono stati numerosi durante le audizioni e non sono mancati momenti toccanti nella puntata di oggi, infatti abbiamo assistito ad una Blind molto particolare, quella di Alison Porter, attrice che ha interpretato Carly Sue nell'omonimo film, che ha smosso l'animo di Christina non solo per la sua brillante performance, ma anche per la storia commovente che l'ha portata a realizzare il suo sogno: aver sposato l'uomo che ama ed avere un figlio con lui, anche se ciò non l'ha distolta dal suo sogno più grande, la musica.
Alison per l'occasione ha deciso di portare la bellissima "Blue Bayou" riuscendo a convincere tutti e 4 i giudici. La concorrente ha scelto il Team Xtina ed è proprio con quest'ultima che ha qualcosa in comune, entrambe hanno partecipato da bambine al programma "Star Search".
Dopo la performance non è mancato comunque un siparietto comico tra Christina è Blake che, nonostante i presunti rumor riguardo una loro ipotetica lite, si sono scambiati delle battute esilaranti mentre stavano cercando di convincere Alison ad entrare nel loro rispettivo team. Xtina si è praticamente appostata sul palco nel tentativo di convincerla e Blake l'ha ha accusata (giocosamente) di scorrettezza, ma ecco Miss Aguilera che lo zittisce dicendo "Da quando sono tornata io non sei tu a comandare"… LOL!
Vi è piaciuta l'esibizione di Alison?
https://youtu.be/wh7lT_xEY_U