The Weeknd – Beauty Behind the Madness | Recensione CD
Il canadese The Weeknd è senza dubbio una delle maggiori scoperte in ambito R&B e più in generale del panorama musicale di questo 2015. Il trampolino di lancio per il cantante è stato senza dubbio "Youtube", piattaforma su cui periodicamente pubblicava video di cover o materiale inedito, ma a segnare in modo decisivo la sua ascesa sono stati i suoi tre mixtape: "House Of Balloons", "Thursday" e "Echoes Of Silence".
Nel frattempo, mentre la critica non faceva che acclamare questi lavori, due importanti collaborazioni continuano ad accrescere la sua fama malgrado i risultati piuttosto magri in classifica, stiamo parlando di "Crew Love", con Drake, e "Remember You" con Wiz Khalifa. E' questo anche il periodo di "Triology", primo album del cantante sotto Republic Records, il progetto raccoglie tutti e tre i precedenti mixtape in versione rimasterizzata più qualche inedito: il primo singolo "Wicked Games", sfiora la top50 in USA.
L'ottimo inizio di The Weeknd vede una breve discesa col suo secondo album in studio "Kiss Land" (per molti il primo a causa della questione mixtape), malgrado un'esposizione mediatica crescente, che gli permette di debuttare alla 2 della Billboard Hot 200, la critica accoglie il progetto tiepidamente e nessuno dei singoli di questo album riesce ad ottenere buoni risultati in classifica, vano è anche il tentativo di rilascio di "Live For'' brano in collaborazione con Drake.
Dopo la parentesi di "Kiss Land" il canadese e la sua casa discografica iniziano un percorso che da una parte lo avvicinerà alla musica mainstream, dall'altra lo affiancherà a volti sempre più noti, prima tra tutte Ariana Grande: la loro "Love Me Harder" arriverà in top10 nella Billboard hot100 e farà dimenticare l'esito tiepido (ma per niente scarso) del primo singolo "Often", tratto da quello che sarebbe stato il suo album di maggiore successo. Un ulteriore successe viene da "Earned It", singolo registrato per la soundtrack di "50 Sfumature di Grigio" che arriverà fino alla #3 in USA, e continua con i due singoli successivi che raggiungono la vetta della hot100, "The Hills" e "Can't Feel My Face". Le tre canzoni fanno di The Weeknd l'unico cantante ad avere tre pezzi contemporaneamente alle prime tre posizioni della Billboard Hot R&B Songs.
Non vi sembra abbastanza? Iniziamo insieme questo ascolto di uno dei migliori album dell'anno.


01. Real Life: Un inizio che ricorda il sound dei mixtape ma che presto sembra voler prendere un'altra direzione a metà tra l'R&B alternativo ed il pop nelle strofe: ci troviamo davanti ad un esempio perfetto di un artista che, malgrado abbia deciso di voler proporre materiale meno di nicchia come quello presente nei suoi mixtape, vuole comunque rendere le sue tracce uniche e per nulla banali.
Dalla base maestosa e marcata da un ritmo decisamente potente, autoprodotta come in gran parte del progetto, all'interpretazione decisamente convincente, nulla è lasciato al caso in questo brano di apertura che fin da subito ci fa capire la qualità del nuovo acquisto della musica R&B (e non solo), ed è proprio questa una delle caratteristiche principali della musica di questo album: un bilancio perfetto tra l'R&B tradizionale, o alternativo che sia, e la musica mainstream, che tocca un po' tutti i generi. Degno di nota, senza dubbio, è il testo, scritto dallo stesso cantante che analizza da una parte una situazione amorosa, dall'altra i sentimenti contrastanti che si provano:
"Mama called me destructive, oh yeah
Said it'd ruin me one day, yeah
Cause every woman that loved me, oh yeah
I seemed to push them away"
Ci troviamo già dall'inizio davanti ad un ottima canzone, nonchè un possibile singolo, assolutamente convincente. 
02. Losers (feat. Labirinth): La seconda traccia dell'album prende le distanze dalla precedente: nella produzione deve molto alla presenza di Labirinth e alla sua collaborazione. Si tratta infatti di una produzione monocorde e assolutamente minimale nelle strofe con un discreto pianoforte di sottofondo, al crescere della voce e della sua intensità espressiva corrisponde una variazione pesante del beat che mescola elementi raggae e alternative R&B, il risultato è una potentissima instrumental che funge anche da ritornello. Un'ulteriore cambio avviene nell'ultimo ritornello che sembra quasi ammiccare, volendo azzardare un paragone, alla musica dei Major Lazer.
Il testo presenta delle connotazioni autobiografiche interessanti, come lo stesso cantante spiega nei primi versi, lui stesso ha abbandonato la scuola precocemente (17 anni) per inseguire il suo sogno insieme all'amico Lamar Taylor: è questo il motivo per cui sia The Weeknd che Labirinth cantano gli stessi versi, quasi a voler esprimere la contemporaneità d'azione. Solo i perdenti stabiliscono cosa fare o meno, come gli altri devono vivere la propria vita: in realtà nessuno puo' dire che un modo o l'altro di vivere la propria vita sia giusto o sbagliato.
Brano ben studiato, bellissimo il beat, splendido il testo, ma probabilmente poco adatta ad essere singolo a causa del ritornello poco incisivo che lascia all'instrumental il suo posto.
03. Tell Your Friends: Quasi sei minuti e tantissimi produttori a cui il canadese lascia il testimone per la base: da Kanye West a Mike Dean e Omar Riad. Se fino ad ora il materiale proposto era abbastanza particolare, troviamo un ridimensionamento notevole in questa "Tell Your Friends" che, dopo un inizio dalle note dancehall che viene svariate volte ripreso, lascia il posto ad un beat classic R&B. 
Questo sound, solo per vicinanza temporale, ci ricorda la Mariah Carey di alcune tracce anche del suo ultimo album, ma potrebbe riportare alla mente molte altre produzioni dell' R&B vecchia scuola, prima dell'avvento delle contaminazioni trap, che ormai signoreggiano. Degna di nota è anche una chitarra elettrica che si fa sempre più incisiva con lo scemare della canzone e dona un epilogo decisamente nostalgico.
La canzone vede The Weeknd mettersi a nudo, invitando tutti gli ascoltatori a studiare fino in fondo la sua vita, non c'è nulla da nascondere: l'autodistruzione, la droga, relazioni con donne sbagliate e la sua continua ricerca di fama. 
Buono il risultato, forse troppo lunga e con un ritornello troppo ripetitivo, c'è di meglio anche a livello commerciale.
04. Often: Primo singolo di questo progetto è proprio la traccia numero 4, l' intensa midtempo alternative R&B "Often". Questo pezzo si pone in forte collegamento con l'album precedente soprattutto per quanto riguarda la base (invariati infatti restano i produttori), caratterizzata da un beat che ammicca alla musica trap con una voce distorta di sottofondo, il tutto è pero' più commerciale puntando su un ritornello molto più potente rispetto a ciò che era stato proposto in precedenza.
Per quanto riguarda l'interpretazione, è caratterizzata dal solito utilizzo molto personale della voce del canadese, da notare è anche il testo che, questa volta, in linea con il beat trap si fa decisamente dirty e sessualmente molto esplicito:
   "Baby I can make that pussy rain, often
Often, often, girl I do this often
Make that pussy pop and do it how I want it
Often, often, girl I do this often
Make that pussy pop and do it how I want it
Often"
Vari riferimenti vengono fatti anche per quanto riguarda l' utilizzo di sostanze stupefacenti:
"My god white, he in my pocket
He get me redder than the devil 'til I go nauseous"
Si tratta senza dubbio di un ottimo brano, condivisibile la scelta di utilizzarlo come singolo ma dobbiamo dire che sicuramente, con il crescere dell'importanza delle radio, canzoni così esplicite non stanno avendo vita facile in classifica e quindi questo potrebbe essere il motivo del mancato successo.
05. The Hills: Si tratta del primo successo di The Weeknd nonché del secondo singolo estratto dall'album. "The Hills", che vede la coproduzione dei suoi vecchi produttori, riprende di nuovo suoni tipici della musica trap e li mischia ad un brano R&B abbastanza tipico, dobbiamo dire pero' che la differenza principale con il resto della musica R&B dell'anno sono i ritornelli: forti e a volte con forti venature pop, il che rende singoli che fino all'anno scorso erano estraibili solo in USA perfetti per tutto il mondo, anche in questo caso infatti ci troviamo davanti ad un grandissimo successo negli States come nel mondo.
Qui l'interpretazione è meno convincente, probabilmente a causa della distorsione eccessiva dell'ottimo strumento canoro del canadese, ancora una volta il testo è decisamente esplicito ma passa dalla sessualità del precedente ad una più sottile sensualità:
"I only call you when it's half past five
The only time that I'll be by your side
I only love it when you touch me, not feel me
When I'm fucked up, that's the real me
When I'm fucked up, that's the real me, yeah"
Buon pezzo, soprattutto per quanto riguarda il ritornello, non convincono le strofe dove la voce distorta toglie armonia al brano.
06. Acquainted: Vari rumor lo avevano confermato come nuovo singolo ma ad oggi non è stato ancora inviato alle radio. Registrato inizialmente con il nome di "Girls Born In The 90's", è stato riregistrato dopo il leak con il nome appunto di "Aquainted", alla coproduzione troviamo Danny Boy Styles e dobbiamo dire che siamo davanti ad un ottimo lavoro: ottime le strofe, ma ancora una volta la parte migliore è il ritornello, avvolgente e decisamente forte, la base è semplice e accompagna soltanto la voce del cantante che fa da protagonista indiscussa.
Ancora una volta il tema principale è il sesso in una veste decisamente sensuale e non eccessivamente esplicita, alcuni hanno voluto vedere nelle lyrics dei richiami alle relazioni virtuali:
" Momma called me cryin', cryin', cryin', cryin'
I won't find somebody that's real (she wants somebody that's real)
Cause every time I try to, try to, try to run
The fast life keeps gaining on me, shit
But ever since I met you"
Ci auguriamo vivamente che questa canzone venga estratta come singolo in futuro perchè si tratta di uno dei momenti più piacevoli dell'intero disco. Ottimo lavoro!
07. Can't Feel My Face: E lo sappiamo bene, dove c'è Max Martin c'è odore di hit! Non a caso questo brano, prodotto proprio dallo storico produttore pop è il singolo di maggiore successo di The Weeknd. Il sound e l'interpretazione sono completamente diversi da cio' che il cantante ci ha proposto in precedenza ma in linea con cio' che sembra maggiormente andare bene in radio nell'ultimo periodo. Siamo infatti davanti ad un pezzo pop con forti influenze disco-funk decisamente godibile e che in ogni caso non snatura il cantante e gli dona un tocco lontanamente jacksoniano.
Vari sono i riferimenti a livello testuale, partendo da quello più facilmente captabile dell'assunzione delle droghe, passando per "l'amore" per una certa donna, finendo con la sua relazione con "il nuovo mondo musicale" in cui è finalmente piombato.
Il singolo ha spaccato in classifica ottenendo la numero 1 della Billboard Hot 100 ed entrando in top10 persino in Italia. Di certo il cantante non si trova proprio nel suo habitat naturale quindi un cambiamento una tantum viene apprezzato ma di certo una svolta solo su questo genere potrebbe penalizzarlo, pensaci bene per il prossimo album Abel!
08. Shameless: Ottava traccia e di nuovo Max Martin. Ancora una volta siamo innanzi ad un radicale cambio di stile, questa "Shameless" infatti si districa tra il pop e il country, le note R&B che avevano caratterizzato la prima parte del disco sembrano soccombere ed essere state completamente lasciate dietro ma non per questo ci troviamo davanti ad un cattivo risultato, anzi! La voce del cantante riesce ad impreziosire un brano già di per sè di ottima fattura con un ritornello decisamente incisivo e un'interpretazione impeccabile a dimostrare la poliedricità di The Weeknd, ancora una volta assolo di chitarra elettrica a concludere un perfetto futuro singolo.
Una relazione sessuale è per l'ennesima volta al centro del pezzo, ma qui si tratta di una tipica "friends-with-benefits relationship" andata a finire male: da notare è come lo stesso argomento venga presentato sempre in modo diverso, non stancando l'ascoltatore neanche a livello testuale.
Ottima canzone, speriamo che venga estratta come singolo perchè le radio americane ne andrebbero pazze!
09. Earned It: Troviamo il connazionale Stephan Moccio a produrre la nona canzone dell'album, una delle più conosciute del canadese, stiamo parlando di "Earned It", inclusa nella soundtrack di "50 Sfumature di Grigio'' insieme ad altri grandissimi successi come "Love Me Like You Do" di Ellie Goulding. Dobbiamo sicuramente dire che, malgrado come al solito il ritornello sia impeccabile, non si tratta di vero e proprio materiale da singolo, ma che la soundtrack sopracitata è riuscita, grazie al successo del film, a trainare tutti i singoli estratti. Il beat è penetrante e caratterizzato da forti impulsi strumentali che si adattano a pennello alla voce del cantante, il risultato è davvero favoloso.
Se nei casi precedenti The Weeknd aveva posto l'accento su relazioni decisamente aperte, qui c'è un completo rovesciamento della medaglia:
  "You make it look like it's magic (Oh yeah)
Cause I see nobody, nobody but you, you, you
I'm never confused
Hey, hey
I'm so used to bein' used"
10. In The Night: Visto il grandissimo successo di "Can't Feel My Face", come spesso succede, la casa discografica ha ben pensato di estrarre un nuovo singolo pop dall'album, stiamo parlando proprio di "In The Night", decima track del progetto.
 Di nuovo Max Martin, ma un Max Martin diverso, decisamente più ispirato rispetto ai suoi standard che crea un brano pop con venature dance decisamente diverso dal solito, portandoci alla memoria il genere Pop/R&B di Ciara in brani come "Overdose" o "One Woman Army" ma anche lo stile di Michael Jackson, come il cantante ci tiene a precisare. Il brano ha già raggiunto la top100 della Billboard ancora senza promozione e con una radio add decisamente recente, siamo perciò sicuri che potrebbe trasformarsi in una nuova numero 1 per The Weeknd.
Malgrado si tratti di beat completamente nuovi per la carriera del cantante, lo stesso non si può dire delle lyrics, il testo infatti, esplora l'animo di un sopravvissuto alle violenze sessuali in età puerile, creando un atmosfera dark molto simile a quella presente nell'album "Kiss Land", lo stesso The Weeknd ha parlato del tema in varie interviste citando come ispirazione la diva Marilyn Monroe.
11. As You Are: Finiscono i tocchi pop e restano lì, incastrati al centro dell'album, che continua sul genere iniziale: l'R&B in tutte le sue sperimentazioni. Questa traccia di sei minuti, dopo ben 10 canzoni, inizia a mostrare pesantezza un po' per il beat abbastanza scontato, un po'per il ritornello abbastanza insipido.
L'interpretazione usufruisce di un coro decisamente poco azzeccato, ancora una volta ritornano i temi di "Kiss Land", la canzone parla di una storia di amore giovanile destinata a fallire e, malgrado i due amanti sappiano dove stanno andando a parare, decidono di continuare a causa del loro cieco ottimismo.
Sicuramente non si tratta di una canzone brutta ma, come spesso succede negli album, arrivare alla undicesima traccia e ritrovarsi sei minuti abbastanza monocordi comporta un certo sforzo, in ogni caso, non male.  
12. Dark Times (feat. Ed Sheeran): Quasi come se avesse ascoltato il nostro consiglio The Weeknd decide di inserire due importanti featuring proprio alla fine del progetto. La prima collaborazione vede come featured artist Ed Sheeran, un'altra scoperta abbastanza recente che ultimamente si trova in molte canzoni come ospite. Si tratta di un pezzo prodotto dal suo vecchio team molto intimistico, chitarre dai toni folk e country che mescolano benissimo i generi dei due interpreti, se però per la base c'è una completa fusione dei generi dobbiamo dire che la forza della voce di The Weeknd tende a coprire leggermente quella di Ed.
Ancora una volta il tema delle "addictions" fa da leitmotiv e collega anche i due cantanti, entrambi colpiti da depressione in passato, proprio per questo Abel disse in un'intervista a GQ che scrivere e produrre una canzone insieme a Ed è stato decisamente naturale per lui.
13. Prisoner (feat. Lana Del Rey): Ma una delle perle di questo album è confinata in penultima posizione, con un featured artist d'eccezione, stiamo parlando della bellissima e talentuosa Lana Del Rey. La bellezza di questa canzone, che la distingue dalla traccia precedente, è proprio il fatto che le due voci insieme combaciano e anche i due generi proposti sono completamente aderenti. La base è particolareggiata da aggiunte fuori corda mentre il canto di entrambi è abbastanza piano ma allo stesso tempo appassionato, il ritornello in coro è la ciliegina sulla torta di un brano decisamente stupendo.
La canzone si presenta come una conversazione tra Abel e Lana, rispettivamente l'assuefatto e  l'amante torturata dal suo amore, entrambi poi si lasciano a considerazioni sulla loro fama, il parlato finale di Lana chiude un piccolo capolavoro in questo album:
"I don't know
I get so wrapped up in a world where nothing's as it seems
And real life is stranger than my dreams"
14. Angel: Sei minuti questa volta chiudono l'album Dobbiamo arrivare a questa epica chiusura per trovare un amore più delicato quasi cortese, in cui la figura dell'angelo femminile, Maty Noyes, canta delle strofe senza crediti. Tra R&B, pop, gospel e chi più ne ha più ne metta, questi sei minuti vengono riempiti magistralmente e, pur trattandosi della quattordicesima traccia, non risulta assolutamente pesante anzi, rappresenta il miglior modo possibile per concludere un album di altissimo livello di un artista che assolutamente si merita il successo che sta vivendo.
"And even though we live inside
A dangerously empty life
You always seem to bring the light"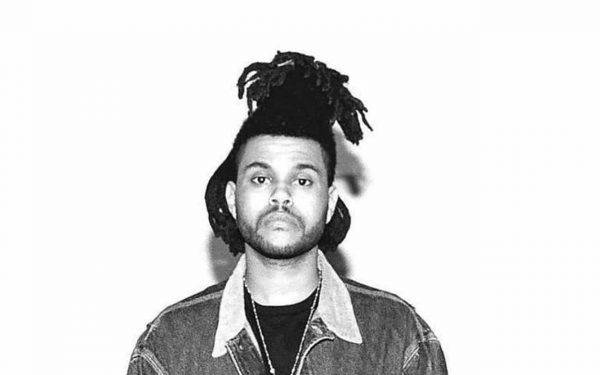 Questo 2015 è stato un anno ricco di releases musicali, molte della quali, purtroppo, decisamente deludenti, (a parte le dovute eccezioni) d'altra parte pero' i cantanti meno conosciuti, come ad esempio The Weeknd, approcciandosi al mainstream senza perdere la loro vera essenza musicale sono riusciti a proporre album di qualità con pochissime note negative. 
Con un album senza filler, con momenti molto interessanti, e collaborazioni pazzesche, il cantante ha fatto centro. La nota più lodevole è il passaggio tra i generi così naturale che viene affrontato nell'album, la sua voce si adatta benissimo tanto all'R&B quanto al pop ma non snatura mai la sua vera indole creando un omogeneità che in questo caso non è certo sinonimo di bassa qualità e di produzione monocorde ma anzi, di consapevolezza dei suoni e dello stile desiderato.
Da estrarre assolutamente come singolo sono ancora molte altre canzoni, quindi l'era potrebbe essere decisamente lunga con la giusta promozione e si potrebbe addirittura pensare ad una re-release per continuare il percorso.
Cio' che senza dubbio incuriosisce ma allo stesso tempo preoccupa sono le produzioni di Max Martin: come già detto The Weeknd riesce benissimo a sostenerle senza farle diventare banali ma se "The Night" dovesse ottenere lo stesso successo di "Can't Feel My Face" in futuro si potrebbe optare per album dalle ventaure troppo pop che andrebbero decisamente a snaturare un artista che invece sembra aver ben chiaro il suo percorso e il suo genere di appartenenza.
Ritenendo il progetto uno dei migliori dell'anno, insieme a 25 di Adele. Lo promuoviamo a pienissimi voti.