Thirty Seconds To Mars – Walk On Water | ASCOLTA IL NUOVO SINGOLO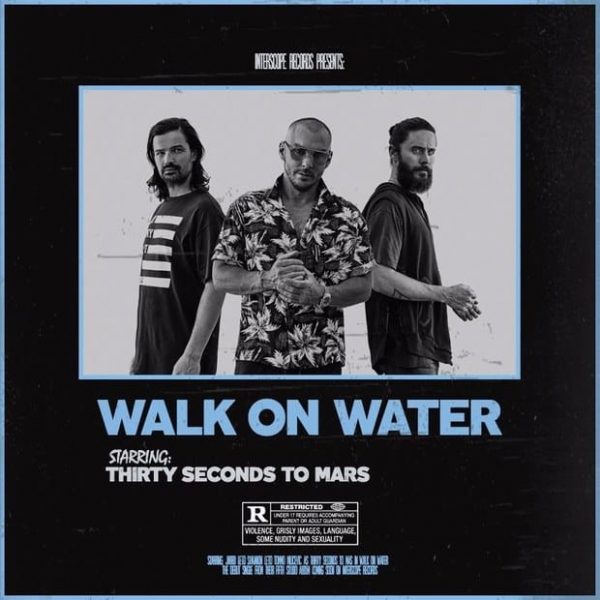 A quattro anni di distanza dal loro ultimo progetto discografico Love Lust Faith + Dreams, i Thirty Seconds To Mars pubblicano un nuovo singolo intitolato Walk On Water!
Disponibile in tutti gli store digitali per il download e lo streaming, Walk On Water è il primo singolo che anticipa l'uscita dell'atteso nuovo album della band, che dovrebbe arrivare nei prossimi mesi.
Si tratta di un brano pop/rock di impatto, probabilmente un'ottima scelta per i canoni radiofonici, anche se è innegabile un cambiamento di stile che ha disorientato alcuni fan. Evoluzione fisiologica per alcuni, una svolta troppo pop per altri, Walk On Water rimane un singolo dai tratti tematici molto chiari: è un brano sulla libertà, sul cambiamento e la speranza, sulla voglia di lottare per difendere i propri ideali.
La forza evocativa del brano è amplificata dal lyric video realizzato con i contributi di oltre 10.000 persone che hanno inviato vari filmati, interamente girati il 4 luglio del 2017, giorno dell'Indipendenza degli Stati Uniti.
A quanto pare hanno partecipato alla realizzazione del video tutti i 50 Stati, delineando "un ritratto di questo Paese che è assolutamente stupendo, impegnativo e indimenticabile". Il resto delle riprese farà parte di un documentario diretto dallo stesso Jared Leto che andrà a comporre i vari tasselli del prossimo progetto discografico della band.
Ecco il video ufficiale di Walk On Water:
"Walk On Water è una canzone per tutti noi. È una canzone sulla libertà, sulla sopravvivenza, sul cambiamento e sul combattere per quello in cui si crede. è un brano pieno di ottimismo e speranza, qualcosa che fa parte profondamente del sogno Americano".
Walk On Water verrà presentata per la prima volta live il prossimo 27 agosto, quando la band salirà sul palco degli MTV VMAs.