T.I. – No Mercy (Recensione CD)
Finalmente  si rivede con un nuovo album T.I.! Cosa ci si aspetta dal nuovo lavoro del rapper che è stato definito (o che si è auto-definito?) the King Of South? Sicuramente molto, ma non so se tutti saranno dello stesso parere dopo aver ascoltato questo lavoro… Io personalmente sono felice di aver potuto sentire e risentire questo album numero sette per il fresco 30enne di Atlanta, album dove dimostra – anche stavolta – la sua classe di ottimo rapper, sia sulle tracce dove la sua rima scorre veloce, sia in quelle dal ritmo più stanco, come spesso si incontrano nella scena del "Dirty south".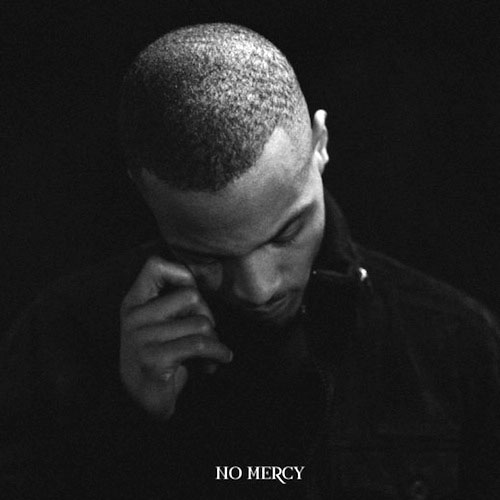 Per il nuovo lavoro ha scelto il titolo No Mercy, preferito rispetto a "King Uncaged", cioè il titolo che lo stesso T.I. aveva preannunciato per questo album già lo scorso 15 Aprile, probabilmente anche perché l'intero album si è formato nel corso dei mesi, con collaborazioni annunciate e poi sparite, singoli di lancio pubblicati e poi esclusi dall'album stesso (almeno nella versione standard). Insomma, si è fatto un gran parlare del ritorno sulle scene di T.I. dopo un album che gli aveva regalato parecchie vendite e fama (ovvero Paper Trail del 2008) e dopo un periodo complicato tra domiciliari, carcere e tribunali che lo sta tuttora tenendo un po' lontano dal biz.
No Mercy è stato pubblicato negli U.S. il 7 Dicembre 2010 e nella prima settimana ha già venduto 159,000 copie, raggiungendo la quarta posizione nella Top200, la classifica degli album più venduti negli States, e la numero 1 nella R&B/Hip Hop Albums Chart: un buon risultato, ma certamente molto più basso dei 3 precedenti album, che avevano debuttato tutti alla numero uno della Top 200 e con oltre mezzo milione di copie ciascuno nella prima settimana. In Italia, al momento, non ne ho ancora trovato traccia.
Le vendite sono buone man non eccezionali, e la critica almeno stavolta va di pari passo: l'album ha riscosso sufficienza più o meno piene un po' dappertutto, ma nessuno lo ha incoronato.
Forse perché in questo lavoro firmato dal King di ATL c'è un buono spessore, ma mancano un po' di genialità, di idee nuove e di emozioni forti: con questo non voglio dire che non valga la pena di ascoltarsi tutto l'album, e per chi ama il genere, di comprarselo, perché di produzioni buone ce ne sono (come quelle di Lil'C, di Kanye, di Danja anche) e perché la presenza di featurings di artisti come Drake, Trey Songz, Christina Aguilera arricchisce questo lavoro di T.I.
Quel che voglio dire è che questo album non brilla, non fa strage di consensi, ne in direzione di chi ama l'hip-hop più puro, ne in direzione del popolo del pop, forse perché già nel precedente lavoro the King aveva ammiccato parecchio alle sonorità pop-dance che sembrano dominare nella scena U.S. negli ultimi 18 mesi e – a differenza di chi si è completamente arreso al pop – lui stavolta ha scelto di non andare oltre, ma anzi di fare un piccolo passo indietro verso beat e produzioni più hip-hop. Probabilmente chi è già stanco dell'ondata di electro-pop-dance alla David Guettà che ha investito il mondo R&B, troverà una piccola consolazione in questo "No Mercy".
Se avete già ascoltato l'album, potete dirmi come giudicate le tracce; queste sono le mie impressioni, che arrivano dopo numerosi ascolti (all'inizio l'ho fatto per dovere, poi però ci ho preso un po' gusto):
1. L'album si apre con la traccia "Welcome to the world" prodotta da Kanye West e intepretata dallo stesso Kanye e da Kid Cudi, che lo affiancano con un bel featuring: il pezzo è una mid-tempo dal tiro abbastanza preciso, la produzione di Kanye si sente parecchio, ma T.I.è completamente a suo agio nel farci correre sopra le proprie rime, che cantano di ipocrisia, tra amore e sesso, tra amicizia e finti sorrisi, in modo abbastanza esplicito: per me, una delle migliori tracce dell'album.
2. Seconda traccia del CD è "How Life Changed", una delle tracce prodotte da Lil'C, che secondo me è quello che ha lavorato meglio tra tutti i producers coinvolti nel progetto: suoni tipicamente urban, anche un po' 90s se devo essere sincero, ma il tema è uno di quelli abbastanza battuti nel mondo hip-hop, ovvero come si è arrivati ad uscire dalla criminalità di strada e a raggiungere la ricchezza.
3. "Get Back Up" è il primo singolo ufficiale di questo album, e anche se la traccia non è male credo non sia stata la scelta migliore per lanciare la nuova release di T.I. : le produzioni dei Neptunes qui non si distinguono molto dalla media, e Chris Brown non fa molto più di un semplice ritornello; bella però la scelta di lanciare l'album con una canzone che ti mostra attraverso le parole un lato umano, sincero, di T.I. con tutti i suoi errori ed imperfezioni. Come tutti noi.
4. Il quarto pezzo della tracklist è "I Can't Help It", autocelebrazione non solo nel testo (fin troppo esplicito) ma anche nelle rime: qui T.I. vuole dimostrare che sa muoversi molto veloce sui beat, senza bisogno di fermarsi un secondo, e ci riesce a meraviglia!
5. In "That's all she wrote" troviamo un'altra collabo di primissimo livello, con Eminem in persona: e non a caso le sonorità, lo stile e il testo stesso sono molto legate al mondo di Em. Il risultato è una buona traccia, ma un po' troppo legata al personaggio che ospita e un po' poco legata a T.I.
6. La traccia numero 6 è quella che da il titolo all'album, cioè "No Mercy": il pezzo è prodotto da Tricky Stuart e The-Dream, che compare anche come featuring, ed è una canzone abbastanza lenta e drammatica, anche nelle melodie scelte, focalizzata sul personaggio di T.I., come a dire "il protagonista, qui, sono io".
7. "Big Picture" è un'altra traccia dove T.I. trova il modo di celebrare il suo mondo, e di criticare chi gli vive "addosso", ma senza la rabbia tipica di questo genere di pezzi: il beat scorre via invece leggero e catchy, così come il refrain, decisamente easy.
8. Bella collabo con Trey Songz per "Strip", dove troviamo anche il feat. di Young Dro (amico di T.I. da molti anni e ormai sotto contratto della sua label da 4 anni): la traccia racconta cosa succede proprio dopo lo strip, in modo a tratti rude e a tratti sensuale; insomma, vero sesso con la musica!!
9. La traccia numero 9 è "Salute", pezzo con un beat non molto elaborato, dove T.I. trova un modo originale per chiedere rispetto e riverenza a chi gli sta intorno, con un saluto militare. Forse una delle canzoni meno significative dell'album.
10. "Amazing" è la seconda produzione dei Neptunes contenuta nell'album, e vede un vero e proprio featuring di Pharrell Williams: purtroppo la traccia sembra non entrare mai nel vivo, e si perde nel tentativo di proporre un suono innovativo e diverso dagli altri pezzi dell'album.
11. Con "Everything on me" invece sembra di tornare ai suoni di fine anni 90, anche se Danja li ha rielaborati in maniera molto buona per creare questo beat che accompagna delle liriche in pieno stile "club anthem" che spero di poter ballare presto (messaggio per i djs che ci leggono, ndr).
12. Uno dei feat. più attesi dell'album, quello con Drake, arriva alla traccia numero 12, questa "Poppin' Bottles" che resta nell'atmosfera del club, anche se il ritmo rallenta un po'; il pezzo non delude, ma nemmeno sorprende.
13. "Lay me down" ha un beat ripetitivo fino all'ossessione, e probabilmente l'effetto che Jonsin voleva ottenere con questa traccia era proprio quello ipnotico, così come ipnotiche sono le rime di T.I.
14. La standard edition di questo "No Mercy" si conclude con quella che è forse la miglior collabo del disco, "Castle Walls": il featuring di Christina Auguilera (che dimostra di saper ancora fare bella musica) e le liriche che puntano dritto nella vita di ognuno di noi rendono questa traccia una delle candidate a diventare il prossimo singolo dell'album, ed in ogni caso una delle tracce migliori contenute nel cd. Peccato che in alcuni passaggi la melodia del refrain mi ricordi un po' troppo la collabo tra RiRi e Eminem, nell'ultimo album di lui.
15. Purtroppo nella versione standard dell'album sono state esclude alcune tracce che secondo me meritavano invece di essere pubblicate; per questo vi consiglio di comprarvi la Deluxe Edition, dove troverete altre 8 tracce ed il video di "Get Back Up". Tra i pezzi inclusi in questa edizione, i più interessanti sono sicuramente "I'm Back", pezzo della scorsa primavera che segnava il ritorno di T.I., e "Like So" prodotta da Lil' C.
Insomma, in totale questo lavoro si fa apprezzare, e si merita sicuramente la sufficienza, diciamo 3,3 su 5. Purtroppo però in molti casi mancano gli spunti per volare più alto; consiglio l'acquisto a chi piace l'hip-hop ma accetta compromessi. Vedremo se dopo l'esordio un po' basso, le vendite di questo album riusciranno a risalire. Come sempre se avete qualcosa da dire, o da contraddire, fatelo qui sotto.
Respect.
Smo