Tinashe – Ride of Your Life | secondo singolo, prima performance
Ormai lo abbiamo capito: a Tinashe non piace annunciare i suoi singoli. L'artista ultimamente ha giocato spesso sull'effetto sorpresa, rilasciando i brani sul suo account soundcloud prima che arrivassero negli stores digitali: questo è già accaduto con il buzz single "Party Favors", ed ora la storia si ripete con un singolo nuovo di zecca, la mid tempo R&B "Ride Your Life".
Il brano sarà pubblicato in tutti gli store a partire dal prossimo 5 febbraio, tuttavia è stato reso disponibile già ora sulla piattaforma preferita dalla hitmaker di "2 On", che insieme alla traccia ha pubblicato anche la relativa copertina, uno scatto decisamente surreale in cui l'artista tiene una macchinina giocattolo in bocca.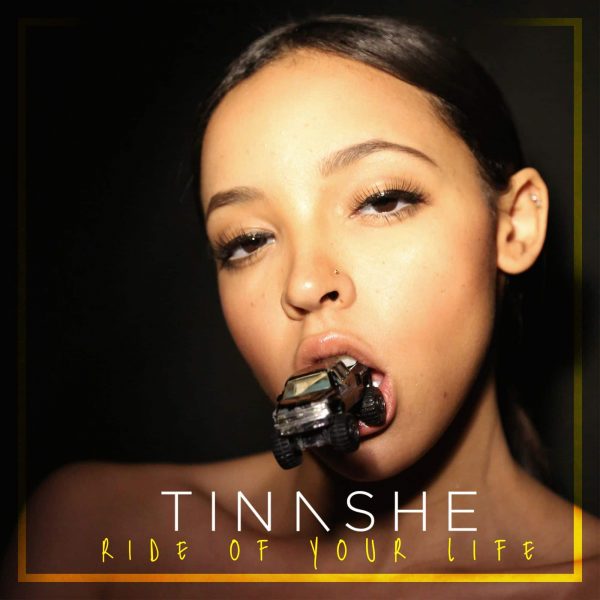 Il brano, interamente prodotto da Metro Boomin, è una sensuale mid tempo prettamente R&B sulla quale l'artista fa scivolare deliziosamente il suo timbro su un beat avvolgente che provoca con stile l'ascoltatore, forgiando nella sua mente qualche abbozzo della suadente coreografia con cui l'artista sicuramente ci delizierà nel videoclip ufficiale.
Forse meno potente al primo ascolto rispetto a "Player", dopo qualche riproduzione questa "Ride Of Your Life" si insinua quasi diabolicamente nella mente dell'ascoltatore, incollandolo le sue orecchie alle cuffie o alle casse che gli permettono di percepire questa delizia.
L'interpretazione di Tinashe sa essere solida ed ipnotica, sa seguire la base con decisione e lasciarci assaporare il suo bel timbro in ogni singolo attimo, il tutto per un risultato che potrebbe non convincere il pubblico mainstream ma che sicuramente sarà apprezzatissimo dagli ascoltatori R&B e urban.
Riuscirà secondo voi la talentuosa Tinashe ad imporsi nelle classifiche americane? Noi glielo auguriamo con tutto il cuore…
L'artista ha eseguito la prima performance del brano da Jimmy Kimmell