Ufficiale: sarà PINK a ricevere l'MTV Michael Jackson Vanguard Award 2017!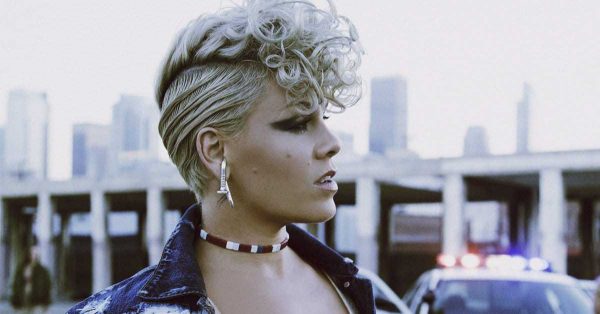 Smacco per i fans di Christina Aguilera e Lady Gaga, sarà PINK a ricevere l'ambito premio MTV Video Vanguard Awards in onore di Michael Jackson.
Per noi un tributo stra-meritato! Sarà infatti PINK a ricevere l'ambito premio che MTV ha creato alcuni anni fa, si tratta del Vanguard Awards, una sorta di premio alla videografia ed all'impatto sulla musica Pop.
"Il suo impatto innovativo sulla musica, sulla cultura pop, la moda e la filantropia"
Questi i motivi della decisione del comitato MTV.
Non possiamo essere che d'accordo con loro, Pink é davvero una popstar dotata di enorme talento, che si é fatta da sola, percorrendo una strada spesso diversa dalle altre!
La sua immagine é sempre stata fuori dagli standard, ed é una delle poche popstar che non ha mai approfittato della ipersessualità per promuovere la sua immagine!
Pink seguirà dunque le orme di Michael Jackson, Janet Jackson, Madonna, Beyonce, Britney Spears, Justin Timberlake, Kanye West and Rihanna.
Tutte star che hanno già ricevuto questo incredibile riconoscimento!
Ovviamente é smacco per Christina Aguilera (si vociferava da tempo fosse lei a ricevere il premio). Tra le due non é mai nato un buon rapporto, dopo la loro collaborazione comune con Linda Perry, e il video di Lady Marmelade!
Sicuramente anche Christina merita il suo posto in questo olimpo, speriamo che sia il suo turno durante la prossima edizione.
Inoltre oggi, e stato premierato il video del nuovo hit single di PINK "What About Us" (leggi qua la traduzione)
💞 @Pink IS THE 2017 VIDEO VANGUARD RECIPIENT! 💞 pic.twitter.com/1cgyERRDVM

— Video Music Awards (@vmas) 15 agosto 2017
Cosa ne pensate di questa scelta?