Delta Goodrem: nuovo album tra pochissimi giorni, rilasciata una nuova traccia
Molto strano il modo in cui la cantante australiana Delta Goodrem ha gestito la sua ultima Era discografica. La popstar ha iniziato a rilasciare singolo da circa un anno, e nonostante questi abbiano riscosso un ottimo successo ("Wings", rilasciata a luglio 2015, ha raggiunto la no.1 in Australia ed ha ottenuto un disco di platino), per moltissimo tempo non si è saputo assolutamente nulla su un nuovo disco, al punto che i fan della cantante hanno addirittura iniziato a temere che avrebbe potuto non essercene più nemmeno uno.
Ebbene, queste paure sono state sventate! Ieri, la cantante di "Lost Without You" ha annunciato finalmente il nuovo disco, pubblicandone la pubblicazione per il prossimo 1 luglio, ossia fra poco più di una settimana! Il disco si intitola "Wings on the Wind". Di seguito copertina e tracklist: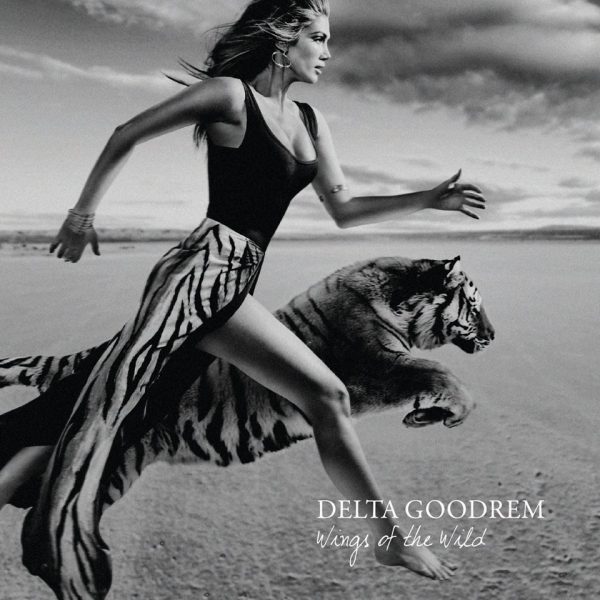 Feline
Wings | Delta Goodrem, Anthony Egizii & David Musumeci
Dear Life | Delta Goodrem, Anthony Egizii & David Musumeci
Just Call
In the Name of Love
Enough (feat. Gizzle)
Heavy
Only Human
The River
I'm Not Giving Up
Encore
Hold On
I Believe in a Thing Called Love
Oltre ad annunciare l'imminente arrivo del disco, insieme al preorder la cantante ha pubblicato anche la traccia numero 6 "Enough" in qualità di buzz single. Il brano è una bellissima downtempo voce, archi e piano in cui l'artista ci lascia assaporare tutto il calore del suo timbro e la sua potenza vocale. Traccia davvero da urlo, bellissima, potentissima e cantata divinamente, una delle migliori nella carriera di Delta. Ottimi anche i versi della rapper Gizzle, capace di aggiungere altro phatos alla canzone.

Che dire, vista la qualità di questa traccia e dei singoli estratti, noi ci aspettiamo molto da questo disco. Che ne pensate di questa traccia?
Rilasciata sempre in queste ore pure una unreleased: