10 One Hit Wonder: quando un tormentone non assicura una carriera | seconda parte
Altri 10 cantanti che hanno ottenuto una Hit e poi sono spariti! Ecco la seconda parte di One Hit Wonder!
Nella storia della musica Pop, e non solo, sono stati frequentissimi i casi di cantanti che, nonostante avessero avuto un grandissimo exploit iniziale, nella loro carriera non sono mai riusciti a replicare il successo del loro singolo più famoso.
Oggi, infatti, parleremo proprio di loro, dei cosiddetti one hit wonder, ossia gli artisti che vengono ricordati non per i grandissimi guadagni, per la carriera longeva o la capacità di reinventarsi e stare al passo con i tempi, ma per un loro singolo divenuto una hit, e basta.
I loro unici successi, inoltre, vengono anche legati a periodi particolari del nostro passato, a ricordi indelebili segnati da queste canzoni.
Il problema di molti di questi artisti sono: sia magari per un'immagine di poco impatto, la scarsa promozione o il poco interesse delle case discografiche nei confronti di questi cantanti, e forse proprio il fatto che, nonostante possiamo conoscere a memoria le melodie o i testi, non riusciamo ad associarli ad un titolo preciso, e, di conseguenza, neppure alla voce che indelebilmente segnato una parte della nostra vita. 
Oggi con quest'articolo andremo a esaminare 4 brani di successo degli anni Duemila e 6 del decennio corrente cantati da artisti che, purtroppo, non hanno mai lanciato carriere di spicco nel mondo della musica e che però hanno fatto sicuramente parte dei nostri ricordi d'infanzia e di adolescenza.
Volete (ri)scoprire quali sono? Continuate a leggere e lo scoprirete!
 The Calling – Wherever You Will Go
La nostra lista di oggi parte da un gruppo formato da 5 ragazzi di Los Angeles che nel 2000 incisero, dopo un solo un anno di carriera, il loro maggior successo, Wherever You Will Go, che tra 2001 e 2002 li portò ai vertici delle classifiche mondiali. Di chi stiamo parlando? Ovviamente dei The Calling, una band Alternative Rock che, nonostante il grande potenziale di questo brano, sparì completamente dalle scene musicali in brevissimo tempo.
Per lanciarsi a livello mondiale, il gruppo decise di inserire una preview del brano in Le ragazze del Coyote Ugly, film cult di quegli anni. Si tratta di una track carica di influenze Post-Grunge che venne poi ufficialmente rilasciata come singolo ad un anno di distanza, il 4 giugno 2001. Grazie ad una discreta notorietà già ottenuta con la pellicola dell'anno precedente, Wherever You Will Go riuscì ad ottenere risultati stratosferici!
Con una notevole rotazione radiofonica e i frequentissimi passaggi del video sui canali musicali, il brano riuscì a raggiungere ovunque la top 10 (toccò la posizione 3 in Regno Unito e la 5 in Australia e negli Stati Uniti), a guadagnarsi diversi dischi di platino e a garantire un discreto successo per il primo album della band, Camino Palmero (che ottenne l'oro negli USA). In Italia nel 2002 il singolo raggiunse in breve tempo la prima posizione e il disco d'oro, anche grazie all'inserimento del brano in una campagna pubblicitaria della Mulino Bianco dello stesso anno.
Dopo Wherever You Will Go, tuttavia, la popolarità del gruppo calò sensibilmente. I singoli successivi non entrarono in nessuna classifica di spicco, e neppure il primo singolo della loro seconda Era discografica, Our Lives, riuscì a replicare i risultati del loro debutto. I numerosi insuccessi crearono, come facilmente si poteva immaginare, numerosi attriti all'interno della band, che decise, dopo una serie di concerti, di mettere in pausa la propria esperienza musicale, salvo poi riprenderla 8 anni dopo con una formazione completamente stravolta (ad eccezione del lead singer Alex Band).
Kiesza – Hideaway
Ora invece ci spostiamo in Canada, Paese che ha dato i natali a una delle one hit wonder più talentuose e sottovalutate degli ultimi anni, che nell'estate di 2 anni fa infiammò le radio e i dancefloor del mondo intero con un singolo che ha sicuramente ispirato il panorama della Deep House contemporanea. Stiamo parlando di Hideaway, brano del 2014 della cantautrice canadese (ma di origini norvegesi) Kiesza.
La giovanissima artista, anche lei proveniente dalla scena Indie, aveva già realizzato a 18 anni il suo primo album Kiesza, che non aveva avuto alcun riscontro a livello di pubblico. Per il secondo lavoro la cantautrice aveva in mente un disco piuttosto retrò, ispirato alle sperimentazioni House anni '90 a cui è legatissima, e così decise che, per il suo nuovo album Sound of a Woman avrebbe ricreato gli elementi essenziali di questo caratteristico genere assieme al produttore Rami Samir Afuni. La loro collaborazione diede vita al primissimo singolo della cantante, Hideaway, che ricevette il plauso della critica per la sua strumentazione old school (ispirata all'Eurodance, alla Trance e all'House di Chicago) e che, in pochissimo tempo dal rilascio, divenne un grandissimo successo mondiale.
Il brano fu un successo  soprattutto in Europa (Regno Unito, Olanda e Italia in primis, tutti paesi in cui raggiunse la no.1) e negli Stati Uniti. Fu nominato anche agli MTV Video Music Awards come miglior coreografia.I singoli seguent, tuttavia,i non ebbero alcun successo, e l'album Sound of a Woman non riuscì ad ottenere risultati degni di nota. Proprio per questo bisogna riscoprire un successo come questo di Kiesza: non solo per il grandissimo talento, ma anche per sonorità che hanno ispirato le mode attuali. (fonti della popolarità di Major Lazer o Calvin Harris).
Charli XCX – Boom Clap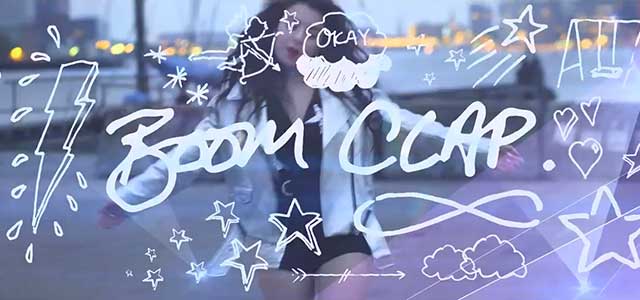 Continuiamo con un'artista britannica che era riuscita ad ottenere una grandissima popolarità negli scorsi anni grazie a singoli di notevole impatto a cui partecipò come featured artist e che riuscirono a lanciarla verso il debutto nel panorama Pop con la sua prima hit da solista. Parliamo di Boom Clap, il famoso singolo rappresentativo della carriera di Charli XCX.
La cantante britannica, grazie alle celeberrime hit mondiali I Love It (brano delle Icona Pop del 2012) e a Fancy (il maggior successo della rapper australiana Iggy Azalea), era ormai pronta a rilanciarsi con la propria carriera da solista, dopo un primo album che non aveva ottenuto alcun risultato rilevante. Come primo singolo scelse dunque la theme song del film Colpa delle stelle, film tratto da un romanzo di John Green e rivelatosi un grande successo al botteghino.
Boom Clap è un brano che mescola le profonde influenze Power Pop e Synth Pop anni '80 con il timbro vocale particolare della cantante. E, come volevasi dimostrare, il singolo riuscì a spopolare in tutto il mondo. La track, infatti, toccò moltissime top 10.. Inoltre fu il singolo più venduto del 2014 negli USA. Al di là di Boom Clap, tuttavia, la carriera di Charli XCX ha avuto una forte battuta d'arresto: il follow up Break The Rules è riuscita ad avere un moderato riscontro, ma i singoli successivi non sono riusciti ad avere alcun successo, così come l'album Sucker.. Se consideriamo che ormai i suoi rapporti con una label mainstream sono finiti, sembrerebbe proprio che Charli non potrà più replicare mai più i risultati raggiunti in passato.
Gotye – Somebody That I Used to Know (feat. Kimbra)
Arriviamo ora al 2012, anno in cui un artista belga-australiano attivo nella scena Indie già dai primi Duemila raggiunse i vertici delle chart mondiali grazie ad un singolo che dominò quasi incontrastato nell'intera prima metà dell'anno. Il brano era Somebody That I Used to Know, e a cantarlo è stato uno dei one hit wonder più sfortunati: Gotye.
L'artista australiano, dopo due album di scarso successo, decise di proseguire con la sua terza Era discografica con Somebody That I Used to Know, un brano Alternative ricco di influenze anni '80 (paragonate spesso ai lavori dei Police) e completato dalla voce della giovane cantante neozelandese Kimbra. Il pezzo venne rilasciato a luglio 2011: all'inizio riscontrò solo delle modeste posizioni in top 30, ma poi, dalla fine dell'anno il singolo crebbe sempre di più tra Australia, Europa e Stati Uniti, venendo subito consacrato come maggior successo del 2012.
Il singolo di Gotye raggiunse la numero 1 in più di 20 Paesi (inclusi la sua terra natale, il Regno Unito, gli USA e l'Italia), diventando il sngolo più longevo alla no.1 in Australia,. Somebody That I Used to Know fu inoltre il singolo più venduto del 2012 in tantissimi Paesi (USA e UK su tutti, dove il brano, rispettivamente, toccò gli 8 e i 2 dischi di platino).
Dopo questo grandissimo successo (che consentì anche all'album di vendere un ottimo numero di copie), Gotye volle continuare la Making Mirrors Era con altri singoli che non riuscirono ad entrare in alcuna classifica mondiale, facendolo ripiombare nella scena Alternative da cui era emerso grazie al brano. Ad oggi non abbiamo altre notizie di lui.
 LeAnn Rimes – Can't Fight The Moonlight
Continuiamo con una cantante country che, dopo aver incominciato la sua carriera da giovanissima, nei primi anni Duemila ha acquisito una notevole popolarità mondiale grazie ad un singolo dalle grandi influenze Pop. Ovviamente stiamo parlando di LeAnn Rimes, che a soli 18 anni esplose nelle chart mondiali grazie alla sua Can't Fight The Moonlight.
Dopo il moderato successo dei primi anni di carriera, LeAnn Rimes aveva bisogno di un nuovo sound e di una nuova immagine per ritentare la scalata al successo nelle chart. Nel 2000 infatti le venne affidato l'incarico di comporre due brani per il nuovo film della Touchstone "Le ragazze del Coyote Ugly" Entrambi i pezzi furono scritti dalla celebre songwri"ter Diane Warren e prodotti dal musicista britannico Trevor Korn, ma ebbero destini ben diversi: But I Do Love You fu un buco nell'acqua, Can't Fight The Moonlight si rivelò un successo strepitoso, paragonato quasi a quello di Britney Spears per stile e copie vendute.
Infatti il singolo della Rimes riuscì a raggiungere la numero 3 della chart europea, entrando nelle top 10 e top 20 mondiali a cavallo tra 2000 e 2002 e conseguendo diverse certificazioni . In Italia il singolo ebbe un enorme successo, raggiungendo la no.2 in classifica. Purtroppo al di là di Can't Fight The Moonlight la carriera di LeAnn Rimes non è mai riuscita a decollare: negli anni successivi la cantante ha continuato ad avere numeri ottimi negli USA grazie agli album in studio, ma nulla fuori dalla nazione.
Per questo motivo un singolo come Can't Fight The Moonlight va riascoltato, per riscoprire non solo la carriera di un talento purtroppo sottovalutato, ma anche un brano che ci fa ricordare di una fase del Pop completamente diversa rispetto alla realtà odierna.
Shivaree – Goodnight Moon
Ora passiamo invece a un altro trio, questa volta però americano e tutto dedito alla sperimentazione di vari generi musicali, mantenendo molto forti le influenze Alternative nel corso della loro carriera, durata solo 10 anni (dal 1997 al 2007), e che ha contato soltanto un grandissimo successo al di fuori delle scene underground, ossia il celebre Goodnight Moon. Vi presentiamo gli Shivaree, gruppo formato dalla cantante Ambrosia Parsley (che negli scorsi anni ha tentato la strada della carriera da solista), dal tastierista Danny McGough e dal chitarrista Duke McVinnie.
Goodnight Moon, un brano carico di influenze Country e Dark Cabaret, fu in assoluto il primo singolo della band, registrato nel 1999 e pubblicato poi nel corso del 2000 per la Capitol Records. All'inizio, il pezzo ebbe un discreto successo in Europa ma spopolò soprattutto in Italia, dove il singolo rimase in prima posizione per 7 settimane non consecutive. Tuttavia sarà l'inserimento in diverse colonne sonore a consacrarlo come brano più famoso del gruppo: Goodnight Moon fu incluso nella soundtrack di Dawson's Creek e nei titoli di coda del cult di Tarantino Kill Bill Vol.2, fino a raggiungere anche il decennio attuale nel film Il lato positivo con Bradley Cooper e Jennifer Lawrence.
Il primo singolo degli Shivaree fu un grandissimo successo anche come notorietà, ma purtroppo il gruppo non riuscì mai più a toccare le vette raggiunte da Goodnight Moon. Anche a causa di problemi avuti con la label, il loro secondo album ricevette un forte boicottaggio, cosa che spinse la band a lasciare il grande mercato per ripiegarsi nella scena Indie con altri due album (di cui uno di cover), per poi sciogliersi definitivamente nel 2007. Proprio per questo ascoltare oggi Goodnight Moon è un'ottima occasione per riscoprire un gruppo dalle tendenze musicali originalissime e, forse, il caso più eclatante di one hit wonder che stiamo analizzando nella nostra lista.
Kevin Lyttle – Turn Me On
I ritmi caraibici Reggae e Dancehall, nonostante siano stati spesso divergenti rispetto al mondo del Pop, sono ritornati ad imporsi in modo rilevantissimo a partire dagli anni Duemila grazie a hit di grandissimo spicco. Una delle prime fu senz'altro questa che andremo a esaminare: Turn Me On dell'artista sanvincentino di Soca e Reggae Kevin Lyttle.
Il cantante nel 2001 registrò un brano dalle profonde influenze R&B e Dancehall che fece uscire come primo singolo del suo primo album Kevin Lyttle soltanto nel 2003. Il pezzo in questione era ovviamente Turn Me On, canzone che Lyttle fece uscire in tutto il mondo e che, tra 2003 e 2004, toccò posizioni altissime in molte rilevanti chart: raggiunse infatti la numero 2 in Regno Unito, la 3 in Australia e addirittura la 4 negli Stati Uniti, arrivando a numerosissimi dischi d'oro.
Anche in Italia il singolo ebbe un grandissimo successo: registrò il suo peak alla terza posizione, grazie ad un videoclip che i canali musicali trasmisero spesso all'epoca e grazie all'inserimento del brano nella compilation del Festivalbar 2004. Per gli USA inoltre Turn Me On fu remixata con l'aggiunta del featuring del deejay giamaicano Spragga Benz e un video nuovo di zecca.
Dopo quel singolo, tuttavia, la popolarità di Kevin Lyttle calò drasticamente. Nonostante l'album avesse raggiunto un discreto successo, i singoli successivi a Turn Me On non ebbero il successo sperato: il follow up Last Drop si fermò nelle top 40, mentre il resto dei suoi brani non riuscì ad entrare più in alcuna classifica. Il secondo e il terzo album, inoltre, non riuscirono ad entrare in alcuna chart, facendo cadere il cantante completamente nel dimenticatoio.
Omi – Cheerleader (Felix Jaehn Remix)
Facciamo un salto in avanti di un anno passando ad un cantante giamaicano che tentò per ben due volte la strada del successo con il suo debut single, prima non riuscendo ad imboccarla e poi avendo una grandissima impennata in tutto il mondo la scorsa estate con la versione remixata dello stesso brano. Si parla di Cheerleader, la famosissima hit del cantante Reggae Omi.
Il giovane artista  nel 2012 aveva tentato di debuttare sulle scene musicali con la versione originale di Cheerleader, pezzo Reggae classico dal ritmo lento e cadenzato. Il singolo non riuscì a sfondare, ma alcuni anni dopo, il giovane DJ tedesco Felix Jaehn ne rivoluzionò completamente il sound aggiungendo fiati, percussioni tribali e modernissime percussioni Deep House, trasformando Cheerleader nel tormentone estivo per eccellenza del 2015.
La canzone di Omi raggiunse così la numero 1 in 20 Paesi (tra cui UK e USA) e toccò la vetta anche della chart europea, riuscendo fra l'altro a rivelarsi uno dei brani più longevi dell'anno. Grazie al grandissimo successo di Cheerleader il cantante decise anche di incidere il suo primo album, Me 4 U, che spinto dal primo singolo ebbe un discreto riscontro nelle top 100 mondiali. Omi, però, non è più riuscito più ad eguagliare il successo di Cheerleader: il suo secondo singolo Hula Hoop, a causa dell'eccessiva somiglianza con la hit estiva, crollò in tutto il mondo in poche settimane ricevendo magri risultati nelle chart. Il terzo singolo, uscito a marzo di quest'anno, non è invece entrato in nessuna classifica, finendo per dare a Omi il titolo di one hit wonder.
Asaf Avidan – One Day/Reckoning Song (Wankelmut Rmx)
Passiamo ora a un caso praticamente identico a quello di Omi avvenuto però alcuni anni prima, ossia nel 2012, quando il dj tedesco Wankelmut decise di rimaneggiare un brano Indie Folk dal sound minimal di una band ormai già sciolta, accreditandola dunque al solo ex leader del gruppo. La canzone in questione era One Day/Reckoning Song, cantata dall'artista israeliano Asaf Avidan.
La band di Avidan, i Mojos, incise questo pezzo per il suo primo album in studio The Reckoning, uscito nel 2008.
Come quasi sempre accade per gli artisti della scena underground, il brano non ebbe alcun successo. Passati 4 anni il singolo venne notato da Wankelmut, dj tedesco dedito alle sperimentazioni elettroniche, che decise di stravolgere completamente la natura minimal del brano aggiungendo tastiere e percussioni elettroniche, a metà tra Downtempo e House, filtrando la voce del cantante ma lasciando inalterate le parti acustiche prettamente Folk.
Il singolo così remixato e reintitolato One Day/Reckoning Song uscì il 1° giugno 2012, e il resto è ormai storia.
Il brano spopolò in tutta Europa, compresa Italia, ed ebbe sia peak molto alti che tante certificazioni. Forte del successo del brano, il cantante lanciò il suo primo album da solista Different Pulses, che si rivelò un discreto successo in Francia e in Italia (dove toccò nelle chart, rispettivamente, la posizione 5 e la 10).
Asaf, tuttavia, non riuscì mai più ad ottenere risultati così stratosferici: il lead single del suo primo album non entrò in nessuna classifca (così come tutti quelli che seguirono), e il suo secondo album Gold Shadow, può vantare solo un buon debutto in Franca. L'unico ad aver davvero goduto del successo del brano è stato Wankelmut, che poi ha avuto anche altri successi.
Natalie La Rose feat Jeremih – Somebody
Il 2014 ed il 2015 sono stati un biennio molto prolifico per i newbie, e fra di loro trovavamo una ragazza danese intenzionata però a farsi conoscere soprattutto in USA portando avanti uno stile pop'n'b. Stiamo parlando di Natalie La Rose, che proprio nel 2015 ha dato inizio alla sua carriera con "Somebody", un brano già in partenza molto forte per due ragioni: innanzitutto per via della presenza di un sample ad una delle hit più forti di sempre, "I Wanna Dance With Somebody" di Whitney Houston, e poi per quella di un featured artist molto forte in USA, ossia Jeremih, artista molto seguito dal pubblico R&B.
Fra il ritmo ultra coinvolgente, il talento di performer di Natalie ed i forti punti di partenza che abbiamo citato su, il brano non poteva non avere fin da subito un forte slancio nelle classifiche, tant'è che conquistò le top 10 di USA e UK in un batter d'occhio. In UK il brano addirittura arrivò alla no.2, e più in generale quasi in tutto il mondo la traccia arrivò a posizioni molto alte. Ben 2 i dischi di platino che gli furono assegnati in USA, e così Natalie sembrava pronta ad esplodere ed a diventare una vera protagonista del mercato odierno. Questo, però, non avvenne.
Dopo che il singolo successivo "Around the World" si rivelò un grossissimo buco nell'acqua nonostante la presenza di un altro featured forte (Fetty Wap) e di un altro video molto ben ballato e coinvolgente, la sua label non le ha concesso altro spazio, permettendole di pubblicare pochissime altre tracce e, logicamente, senza concederle di rilasciare un album. Ora come ora il suo futuro in questo mondo sembra veramente grigio. Peccato, perché il potenziale c'era tutto.
Si conclude qui questa nostra lista.
Quale fra queste hit avete preferito? Vi vengono in mente altri One Hit Wonder, dateci lo spunto nei commenti?