15 famosi artisti con singoli mai arrivati alla 1 in UK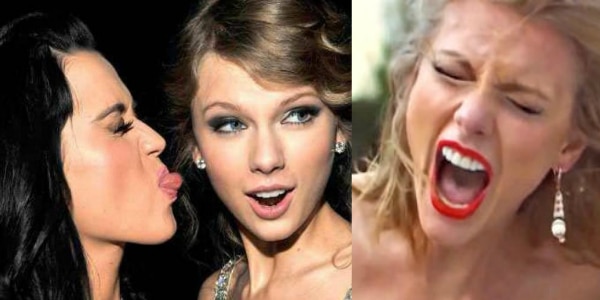 Spesso diamo per scontato che i volti più famosi del mondo della musica abbiano avuto ottenuto tutto nella loro carriera, invece non sempre è così. Questa volta parliamo di un traguardo che a molti è mancato, in maniera sorprendente: la prima posizione nella classifica britannica dei singoli. I nomi sono diversi e alcuni vi lasceranno sicuramente sbalorditi.
Cominciamo dalle donne: Janet Jackson. Ebbene, la cantante di "All For You" non è mai riuscita a guadagnare la vetta, arrivando in seconda posizione soltanto due volte con "The Best Things In Life Are Free" e "That's The Way Love Goes". Passioamo a Taylor Swift: nonostante due dei suoi album ci siano riusciti, nessuna delle sue canzoni ha mai fatto altrettanto. Anche a lei è mancato davvero poco con "Love Story", "I Knew You Were Trouble" e "Shake It Off" (tutti e 3 giunti sul secondo gradino del podio).
Caso molto sorprendente quello di Amy Winehouse: nella sua breve ma degna di nota carriera, Amy non ha mai potuto guardare tutti i suoi colleghi dall'alto con uno dei suoi singoli. Per lei il massimo è stato con "Valerie", rilasciata nel 2007 e approdata al n.2. Anche Anastacia e Alicia Keys condividono la stessa sorte, insieme a Dolly Parton, Alanis Morissette. La Keys comunque, tra le quattro, è quella che ha ottenuto il maggior numero di singoli in top 10, ben 9.
Per quanto riguarda gli uomini, anche qui ci sono delle vere e proprie sorprese. Innanzitutto Bruce Springsteen. Il Boss ha all'attivo ben 10 album arrivati in prima posizione in Gran Bretagna ma non può dire lo stesso con nemmeno una delle sue canzoni. Essere una leggenda quindi a volte non basta, e lo sanno bene pure Bob Marley e i Guns N'Roses, anche loro nella medesima situazione. Fra l'altro Marley otterrà la sua peak position in carriera ad anni ed anni dalla sua morte.
Poca fortuna anche per Green Day, Aerosmith, Morissey e The Who. Infine Bon Jovi che, tra gli artisti citati, vanta il maggior numero di singoli in top 10 senza che nessuno di essi abbia mai raggiunto la vetta (18!). Questo dimostra come la peak position di un cantante o di una canzone non sia poi così determinante nel diventare leggende o icone. Conta semmai la capacità di reinventarsi, di emozionare, di veicolare messaggi: non a caso spesso e volentieri le no.1 delle classifiche vanno infatti ai one hit wonder, mentre poi nomi del genere non sono arrivati mai alla 1 in una chart così importante.
Voi che ne pensate di questa situazione?