Sono 37 i brani che nella storia hanno debuttato direttamente alla numero 1 della Billboard Hot 100, scopriamo quali.
Drake ha di recente stabilito il record, raggiungendo Mariah Carey, piazzando tre debutti alla numero 1 grazie alla recente hit virale "Toosie Slide".
Non é per nulla facile piazzarsi direttamente alla 1 della Billboard hot 100, non lo era un tempo, come non lo é oggi. Ma sono tanti gli artisti, più o meno conosciuti, che nel passato ci sono riusciti.
Il Grande Michael Jackson, e la splendida Whitney Houston, hanno strabiliato in passato. Mariah Carey é praticamente stata un habitué in queste imprese.
Ci sono anche Britney Spears, Lauryn Hill, e Lady Gaga, e molti artisti invece "meteore".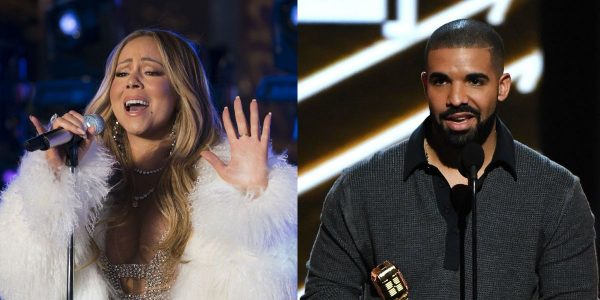 Scoprite qua i 37 brani che sono stati capaci di imporsi nella classifica così rapidamente.
Michael Jackson – "You Are Not Alone" (1995)
Mariah Carey – "Fantasy" (1995)
Whitney Houston – "Exhale (Shoop Shoop)" (1995)
Mariah Carey & Boyz II Men – "One Sweet Day" (1995)
Puff Daddy & Faith Evans Featuring 112 – "I'll Be Missing You" (1997)
Mariah Carey – "Honey" (1997)
Elton John – "Candle In The Wind 1997/Something About The Way You Look Tonight" (1997)
Celine Dion – "My Heart Will Go On" (1998)
Aerosmith – "I Don't Want to Miss a Thing" (1998)
Lauryn Hill – "Doo Wop (That Thing)" (1998)
Clay Aiken – "This Is the Night" (2003)
Fantasia – "I Believe" (2004)
Carrie Underwood – "Inside Your Heaven" (2005)
Taylor Hicks – "Do I Make You Proud" (2006)
Britney Spears – "3" (2009)
Eminem – "Not Afraid" (2010)
Ke$ha – "We R Who We R" (2010)
Britney Spears – "Hold It Against Me" (2011)
Lady Gaga – "Born This Way" (2011)
Katy Perry – "Part Of Me" (2012)
Baauer – "Harlem Shake" (2013)
Taylor Swift – "Shake It Off" (2014)
Justin Bieber – "What Do You Mean?" (2015)
Adele – "Hello" (2015)
Zayn – "Pillowtalk" (2016)
Justin Timberlake – "Can't Stop the Feeling!" (2016)
Ed Sheeran – "Shape Of You" (2017)
DJ Khaled featuring Justin Bieber, Quavo, Chance the Rapper & Lil Wayne
"I'm The One" (2017)
Drake – "God's Plan" (2018)
Drake – "Nice for What" (2018)
Childish Gambino – "This Is America" (2018)
Ariana Grande – "Thank U, Next" (2018)
Ariana Grande – "7 Rings" (2019)
Jonas Brothers – "Sucker" (2019)
Travis Scott – "Highest In The Room" (2019)
The Weeknd – "Heartless" (2019)
Drake – "Toosie Slide" (2020)
Certamente, aiutati oggi dallo streaming, i brani riescono sicuramente ad avere maggiore visibilità e più velocemente, infatti ai tempi di Michael Jackson e Mariah Carey, doveva esserci una vera esplosione di vendite e anche di esposizione radiofonica per ottenere subito la numero 1.
Piuttosto triste vedere il degrado graduale delle canzoni nel tempo…
Cosa ne dite? Chi sarà il prossimo?