5 artisti alternative R&B che dovresti conoscere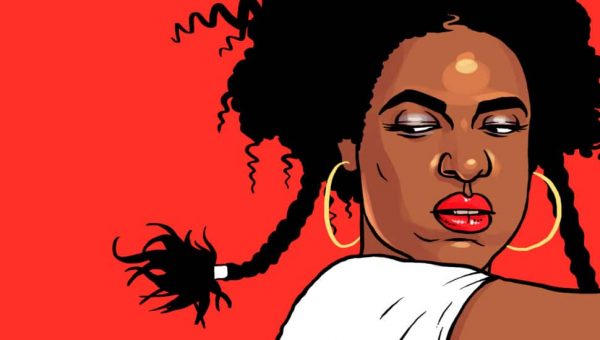 Amiamo tutti Rihanna. Su questo non c'è alcun dubbio. Riascolteremmo all'infinito Back to Basics di Christina Aguilera, e abbiamo ormai divorato la discografia di Justin Timberlake, perchè l'R&B è quella vibrazione di cui non potremmo stancarci per nulla al mondo. Ora che Lemonade per noi non ha alcun segreto, e mentre si chiude l'ultima traccia del nuovo disco di Ed Sheraan, il panico si impossessa delle nostre orecchie: ne voglio ancora, ancora e ancora. Alla ricerca dell'ultimo angolo remoto del web, per scoprire la nuova star che ci rubi il cuore e ipnotizzi il nostro corpo.
Noi di Junk siamo affamati di novità musicali, di artisti creativi che abbiano qualcosa da comunicarci, di canzoni catchy che scandiscano la nostra giornata. Per questo facciamo quello che facciamo. Ma dietro al piccolo Olimpo delle regine e dei re che occupano di diritto il trono della musica internazionale, esiste un universo galattico di piccole stelle brucianti, pronte ad esplodere e a risplendere nelle nostre casse! Non ci credete? E vi dirò di più: anche se ancora non li conoscete, qualcuno di loro ha già messo lo zampino in grosse e bellissime produzioni. Nostro dovere è tirarli fuori dai credits, dalla nicchia, e mostrarvi che dietro l'Olimpo c'è un mare di artisti che si influenzano, sperimentano, lavorano, e si "sbattono" per giungere sotto il tetto dei più acclamati (ma anche no), che, assicuro, nel frattempo erano lì con l'orecchio teso, anche loro presi da quella voglia matta di novità, freschezza, R&B.
GEORGIA ANNE MULDROW:
Georgia è una sorta di dea di Los Angeles. La Nina Simone dei nostri tempi. Vibrante, imprevedibile nella ricerca musicale. In media pubblica un disco ogni volta che piove, e quando esce il sole significa che sta collaborando con qualcuno. Nel 2010 fonda insieme al suo compagno Dudley Perkins la SomeOthaShip, lo stesso anno collabora con Erykah Badu nell'ultima lunghissima traccia di New Amerykah, Part 2. Ce la gustiamo nel mood più tranquillo, insieme a Bilal, con questo inno alla cultura afroamericana.

RHYE:
Tutta un'altra storia, non c'è dubbio. Dolcissimi e delicati, inzuppati in atmosfere da serie tv, i Rhye sono un duo di ragazzi canadesi a metà tra Sade e The XX. Se state ascoltando il pezzo e pensate io abbia sbagliato a scrivere… No, non ho preso una cantonata e si, quello che canta è un'uomo.

IBIBIO SOUND MACHINE:
Londinese, Nigeriana di origini, bellissima, Ibibio ha un suono inconfondibile. Afro-Funk-Electro-Pop e chi più ne ha più ne metta. L'Africa raccontata col synth; l'estetica dei suoi video sposa perfettamente ciò che IbibioSoundMachine è musicalmente: una grande.

KHALID:
Per me Location sarà il tormentone della primavera. Inizia e ti dici: sarà l'ennesima trappata? E invece Khalid è uno di quelli che ha capito l'importanza del sound, la traccia è caldissima, la sua voce morbida e piena. Questo sì che è nu-soul!

NAO:
Continuiamo in questo mood? Bene. Preparate i fazzoletti perché Nao fa davvero venire i lacrimoni agli occhi. Sprigiona una forza incredibile. Il pezzo si chiama In the morning, ma se la ascoltate appena svegli vi lascerà stremati a letto per tutto il giorno. Vive e produce a Londra, e il suo R&B è sporcato dall'elettronica più graffiante. Amore al primo ascolto!

Che ne pensate? Conoscevate alcuni di loro?