5 brani urban/R&B che sono diventati hit di successo anche in Italia (Prima parte)
Urban e Italia, lo sapete bene, non sono due parole che si è soliti inserire nella stessa frase: l'italiano medio magari sa cos'è l'hip hop, ma probabilmente se gli parlerete di R&B o urban penserà che gli state descrivendo una nuova pietanza, e questo proprio perché negli anni i media hanno mantenuto un grave tasso di disinformazione su gran parte del mondo della musica che non rispecchia per l'appunto i canoni classici della musica italiana o del puro pop fatto per le masse. Tutto quello che fosse quantomeno leggermente più ricercato, che contenesse sonorità un po' lontane da quelle a cui l'orecchio dell'italiano medio fosse già abituato, è stato spesso snobbato, mantenendo un basso livello di cultura qui nel Bel Paese per quanto riguarda molti generi musicali.
Ciononostante, non bisogna pensare che l'Italia sia comunque rimasta sempre impassibile agli altri stili che sono riusciti ad arrivare nel maistream della musica. Nel periodo in cui l'urban è riuscito a guadagnarsi uno spazio di primo piano, ad esempio, perfino nel nostro mercato artisti come le Destiny's Child, Usher, Mary J Blige e simili sono riusciti ad avere un buon impatto sulle nostre classifiche, quantomeno con alcune delle loro hit. Questo nonostante un razzismo velato ma presente verso gli artisti di colore (ossia il 99% degli interpreti urban), e nonostante una scarsa apertura delle radio, che comunque spesso hanno diffuso 1-2 hit di numero anche per artisti black che nel resto del mondo sono annoverati come leggende.
In questo post analizzeremo alcuni dei brani che "ce l'hanno fatta", alcune delle canzoni urban che sono diventate grandi successi anche in Italia. Diamo dunque inizio a questo viaggio di scoperta (e riscoperta) di grandi hit degli scorsi anni che forse alcuni di voi hanno dimenticato, ma che restano indelebili nei cuori di molti altri.

Yeah – Usher
Siamo nel 2004, ed un artista che si era già fatto notare alla grande grazie al suo talento ed alla qualità della sua musica riesce a raggiungere l'apice della sua carriera con un album, "Confession", che gli dà 11 milioni di copie vendute ed una serie di grandi hit mondiali. Sto parlando ovviamente di Usher, che in quell'anno firmò una delle bombe urban più forti ed esplosive che la musica ricordi: la potentissima "Yeah", un brano che probabilmente non ha bisogno della benché minima presentazione.
Un'espressione per definire questa canzone? Puro fuoco! Un ritmo incredibile, che scorre nelle vene dell'ascoltatore, lo ipnotizza e fa esplodere tutta l'energia che ristagna dentro di lui, il tutto unito ad un ottimo mix fra la bella voce di Usher ed il timbro rauco di Lil John, un connubio veramente sensazionale e capace di scatenare l'inverosimile nella persona che ascolta. Impossibile restare fermi davanti ad una traccia del genere, una club banger eterna come poche che resta tuttora capace di mandare su di giri chiunque.
Sicuramente la più grande hit di Usher, ed una delle canzoni urban di maggior successo della storia, in un primo momento "Yeah" ha rischiato di rimanere confinata in un cassetto dato che la label di Ush di allora, la Arista, non voleva rilasciarla. Lil John allora la leakkò, il pubblico reagì con un'entusiasmo unico, e tutto il resto è storia. Il successo ottenuto dal brano è stato tale da consegnarlo all'immaginario collettivo degli ascoltatori di musica urban, a renderlo una signature song per il crunk'n'b, e ad incastonare il nome di Usher nell'Olimpo della urban.
In Italia, "Yeah" raggiunge la no.3 in Fimi, ottiene un numero molto alto di passaggi radiofonici e viene tuttora passata di tanto in tanto dalle radio. Peccato che sia una delle pochissime canzoni di Usher diventate famose qui: eppure parliamo di una personalità artistica che nel resto del mondo è considerata una leggenda, e che proprio con il disco contenente questa traccia disco segnò più che mai la storia della musica.
Destiny's Child – Lose My Breath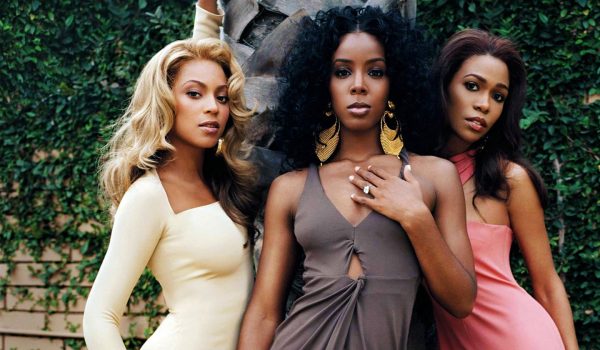 Dopo che tutte loro avevano già debuttato come soliste, con esiti come sappiamo diversi tutti l'uno dall'altro, posti su tre livelli differenti di successo, le Destiny's Child pubblicarono un ultimo album insieme, Destiny Fulfilled. un disco che confermerà il loro grandissimo successo come gruppo davanti agli occhi attenti del mondo intero, che avrà ancora una volta l'occasione di assaporare il talento puro di tre cantanti e ballerine fenomenali che insieme riuscivano a dare davvero tanto.
Il primo singolo estratto da questo lavoro "Lose My Breath", era proprio come "Yeah" una vera bomba come ce ne sono poche, una traccia capace di far scaturire un quantitativo immenso di energia grazie anche ad una divisione perfetta della canzone fra le tre cantanti, che concentrandosi ciascuna sulla sua strofa riuscivano a concentrare la forza d'urto di ciascuna in un punto diverso della canzone, creando un risultato veramente immenso. La produzione, ovviamente, gioca una carta importante, ed anche qui troviamo delle sonorità ed un ritmo travolgenti, magnetici, a cui proprio non i può resistere.
Favorita anche da un bellissimo video, in cui varie versioni delle Destiny si sfidano in una lotta di danza, questa traccia assolutamente non poteva non diventare una hit mondiale, ed infatti riuscì a mettere a ferro e fuoco qualunque classifica, governando un numero altissimo di charts per settimane e mesi intere, e rientrando in molte classifiche di fine anno nel 2004 ma anche nel 2005. Per quanto "Survivor" resti il loro brano più conosciuto, anche questa traccia è assolutamente una delle signature hit delle Destiny.
Anche in Italia il successo del brano esplose alla grande, tant'è che riuscì ad ottenere un risultato incredibile: arrivò direttamente alla no.1 in FIMI, un momento davvero importante per gli amanti della musica urban in italia, ed ottenne ovviamente anche un forte successo radiofonico. Ciononostante, il disco (successone ovunque) non entrò nella chart FIMI album: singolo alla 1 e album manco in classifica? Una grande attenzione all'opera d'arte nel complesso, non c'è che dire!
Chris Brown feat Juelz Santana- Run It!
Giusto un anno dopo, nel 2005, un newbie destinato a diventare una vera superstar nel mondo della musica muoveva i suoi primi passi con un album selftitled, che gli permetterà di arrivare a risultati davvero importanti. Il disco otterrà infatti ben 2 platini in USA, un profitto davvero importante per un'esordiente, anche perché in quel periodo la crisi della discografia iniziava già a dare i suoi primi sentori. Questo successo ha origine, come spesso avviene, proprio dal singolo di debutto di Chris, "Run It!", vera e propria hit mondiale che è riuscita ad arrivare al successo ovunque.
Il brano è una potente up tempo con un ritmo assolutamente incisivo, che possiede il sapore gangsta che serve per attirare il pubblico urban ma che non risulta eccessivamente duro, capace dunque di adattarsi all'immagine ed alle caratteristiche vocali del ragazzino di soli 15 anni che lo interpretava. Il timbro di Chris crea un'atmosfera abbastanza leggera ma intensa nel contempo, assolutamente conforme alle linee guida del genere ma capace anche di attirare un pubblico teen, soprattutto nel bridge. Le parti più "dure" sono ovviamente quelle del rapper Juelz Santana.
Come accennato, "Run It!" ottenne un successo travolgente in giro per il mondo: non solo in USA, dove ottenne la no.1 della Billboard Hot 100 e 3 platini, ma anche in numerose altre nazioni, fra cui UK ed Australia, altri paesi dove raggiunse la 1. Il brano ottenne svariate top 20 e qualche top 10 anche in giro per l'Europa continentale, e non furono poche nemmeno le certificazioni arrivate da questi paesi.
In Italia, la situazione fu conforme al resto d'Europa: peak alla no.12, e quindi in top 20, passaggi radiofonici abbastanza ingenti per qualche mese ed una certificazione oro arrivata dopo qualche anno, dato che all'epoca ancora non esistevano le certificazioni per i singoli qui in Italia. Mentre nel resto del mondo i risultati di Chris restarono poi ottimi, in Italia il pezzo rimase l'unica hit di Chris per qualche tempo: sarà solo con la collaborazione con Jordin Sparks "No Air" (2007) e poi con le sue hit dance che l'artista tornerà ad essere apprezzato in Italia, un'ulteriore conferma dell'atteggiamento del Bel Paese verso la musica urban. Run It! resta comunque il suo maggior successo nelle classifiche nostrane.
Jason Derulo feat 2 Chainz – Talk Dirty

Dopo aver ascoltato tre brani di metà anni 2000, avviciniamo ai giorni nostri con una delle ultime hit urban esplose in Italia. E' nel periodo della promozione del suo terzo album "Tattoos" che Jason Derulo arriva all'apice della sua carriera: certo, come vendite di album il suo profilo resta sempre basso, ma per la prima volta i singoli che il cantante rilascia in questo periodo hanno un impatto che va al di là di quello della classica hit del momento che verrà poi dimenticata da tutti i non fan in tempi record. Il singolo da cui è iniziato il momento magico per lui è sicuramente "Talk Dirty", hit che nessuno può dire di aver già scordato.
Sonorità abbastanza scanzonate scandiscono questa traccia, che va comunque avanti proponendo numerosi suoni di influenze arabe ed urban che vanno a fondersi in un ritmo molto coeso ed efficace, che spiazzò il pubblico di allora, abituato praticamente a sole hit dance-friendly da parte di Derulo. Il sax è sicuramente l'elemento clou della canzone, ed il suo suono può essere considerato praticamente l'hook che ha permesso il successo esponenziale della canzone. Anche l'esecuzione di Jason è assolutamente perfetta per il brano, il suo timbro e la sua interpretazione enfatizzano al meglio il testo esplicito della traccia, così come il verso di 2 Chainz fa il suo dover nel renderla ancora più accattivante.
Come sapete, il brano è strato un successo a dir poco strepitoso nelle classifiche di tutto il mondo: dischi di platino piovuti in ogni dove, no.3 nella Billboard Hot 100, no.1 in Germania, UK, Australia e classifica generale europea e posizioni altissime praticamente ovunque; Jason in quel periodo pareva aver conquistato tutti, e Talk Dirty è sicuramente annoverabile come uno dei maggiori tormentoni del 2013.
In Italia, il brano si è arrampicato fino alla no.12, posizione inferiore rispetto ad altre hit del cantante, ma ha comunque ottenuto una notorietà davvero immensa grazie ai numerosissimi passaggi radiofonici della traccia, che per alcuni mesi era praticamente su ogni singola radio almeno 6-7 volte al giorno. Un tormentone in piena regola anche qui dunque, anche se del resto Jason qui è stato sempre un buon hitmaker: questo tuttavia anche perché ad inizio carriera Jason era un cantante prevalentemente pop, ed infatti il suo primo successo urban lo ha avuto proprio con questa traccia.
The Black Eyed Peas – My Humps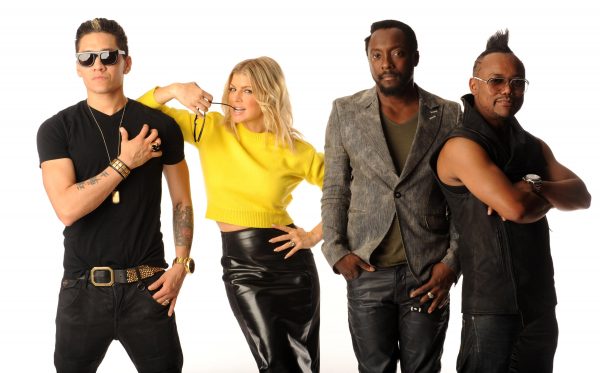 Torniamo ora nel 2005. In tale annata, i The Black Eyed Peas erano sicuramente una realtà musicale già molto conosciuta grazie al successo dell'album del 2003 "Elephunk", e così si preparavano a lanciare un altro disco di grandissimo successo, "Mokey Business", disco che riuscirà a vendere la bellezza di 10 milioni di copie a livello mondiale e che vedrà varie hit fiorire dal suo interno. Quella con un sound più spiccatamente up tempo e che corrisponde maggiormente ai canoni dell'urban è sicuramente "My Humps", brano che sulla carta appartiene all'intera band ma che in pratica ha una sola interprete principale: Fergie.
Dopo un'intro a base di tromba, "My Humps" parte con suoni incalzanti e travolgenti, che ci portano subito nell'universo urban. Una linea guida minimal è cavalcata da vocals sospirati e numerosi suoni che si ripetono con regolarità a distanze predefinite in maniera tale da far apparire il pezzo come un insieme coeso di suoni, un risultato raggiunto appieno. Fergie ci mostra le sue doti di rapper per l'intera durata del brano, richiedendo solo un minimo di aiuto agli altri membri del gruppo, soprattutto Will.I.Am, che qui appare come il suo featured artist pur essendo il produttore della traccia.
Ovviamente, una canzone così infettiva e potente che veniva interpretata da artisti in quel momento caratterizzati da una visibilità enorme non poteva non diventare una smash hit mondiale, ed infatti il brano è riuscito ad ottenere il favore di tutti i mercati, arrivando alla 1 in Austria ed Australia, in numerosissime top 5 (USA, UK, Germania, Belgio, chart generale europea, ed altre ancora) e numerosissime top 10.
Anche in Italia i risultati del brano furono ottimi: un piazzamento alla no.9 in FIMI per un pezzo che si basa quasi esclusivamente sul rap femminile non è assolutamente un risultato da prendere sottogamba, specialmente se consideriamo che qui da noi una certa Nicki Minaj deve ancora ottenere hit vere e proprie e che perfino la regina dell'hip hop Missy Elliott con il suo ha ottenuto come miglior piazzamento in FIMI la no.18. Anche l'airplay radiofonico fu ottimo.
Seguirà presto la seconda parte di questo post. Cosa pensate di questi brani?