Le 5 coppie più belle del musicbiz, speciale San Valentino!
Noi di R&BJunk Musica abbiamo deciso di festeggiare il giorno di San Valentino con questo speciale dedicato a cinque coppie del musicbiz.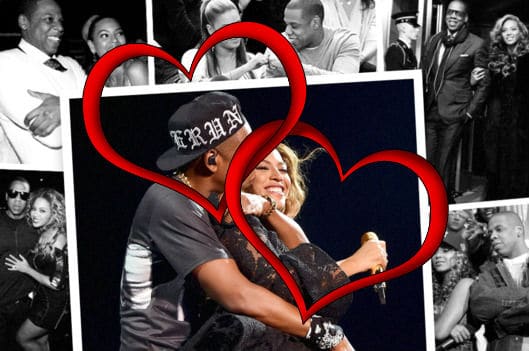 Ci hanno fatto appassionare alla loro musica, cantare ed urlare a squarciagola le loro canzoni, fino al punto di non avere più nemmeno un filo di voce. Sono gli stessi che ci hanno sognare e fantasticare un amore all'altezza del loro.
Alcune coppie sono un lontano ricordo, vedi gli iconici Justin Timberlake e Britney Spears, ancora oggi da molti ricordati con nostalgia; altre sembravano perfette ed invece hanno chiuso in malo modo (caso plateale quello di Chris Brown e Rihanna), eppure nel mondo della musica ci sono ancora amori che procedono a gonfie vele, tra matrimoni, pargoli, promesse eterne e riavvicinamenti.
Pronti a scoprire chi oggi festeggerà San Valentino tra abbracci e teneri baci?
Gwen Stefani e Blake Shelton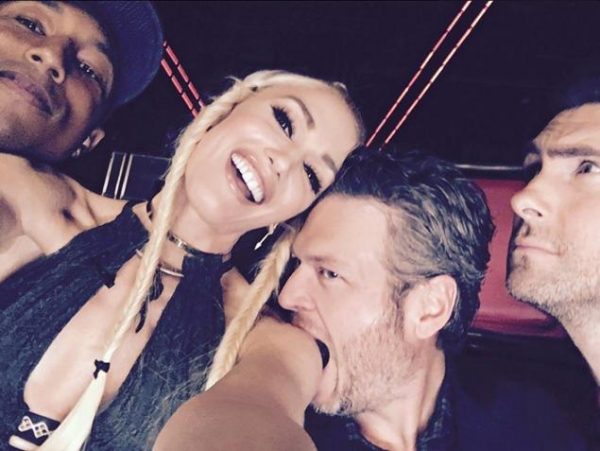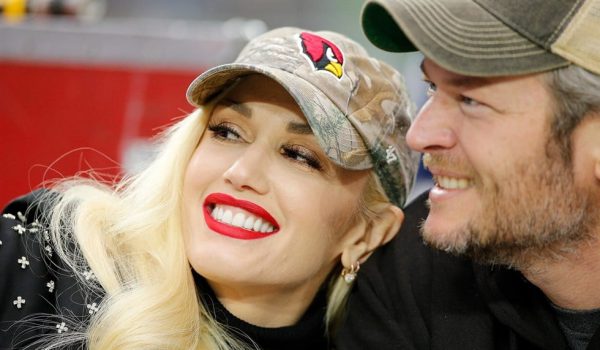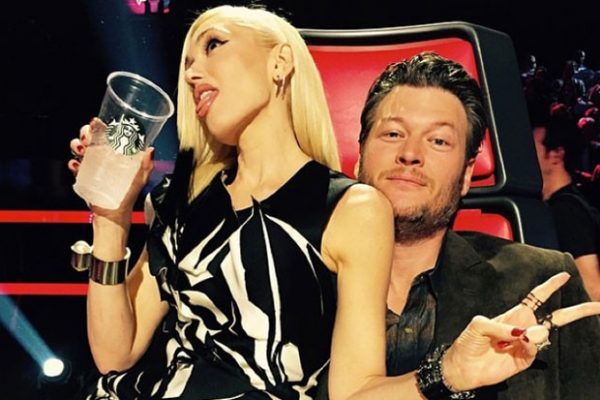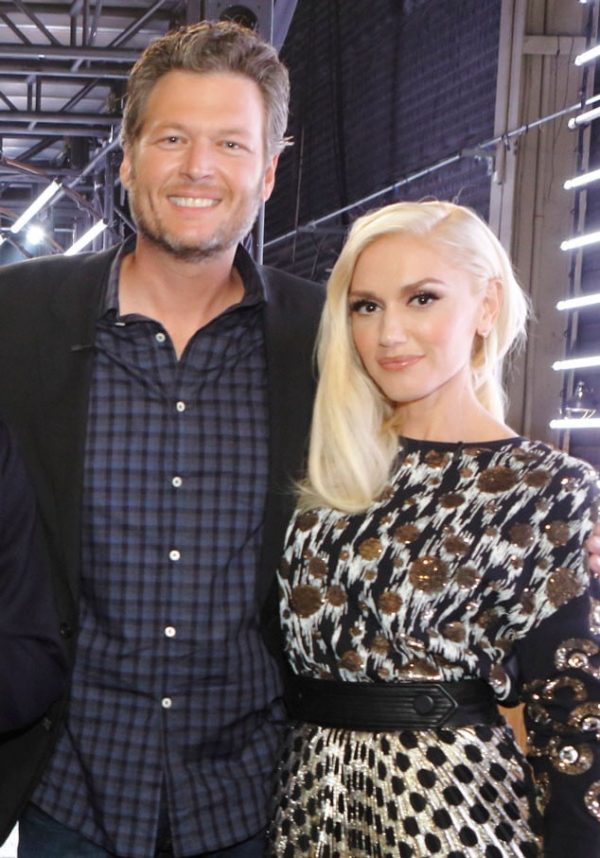 Ad agosto 2015, dopo un rumor, smentito, che aleggiava intorno ai due cantanti protagonisti di più stagioni a The Voice USA, la cantante america Gwen Stefani e il cantante country Blake Shelton sono usciti allo scoperto in varie situazioni, continuando però ad affermare di essere solo amici.
Come riporta E! News i due avrebbero iniziato a frequentarsi nello studio della trasmissione per poi rivedersi molto spesso anche fuori:
I due cantanti sono stati paparazzati a Studio City alla festa di Halloween organizzata dal loro collega Adam Levine, leader dei Maroon 5. Nelle foto si può chiaramente vedere Blake che tiene la propria mano sulla spalla di Gwen mentre dopo, in un'altro scatto, lui appoggia la mano sulla sua schiena.
Altre ricerche effettuate dal programma E! News hanno confermato che i due giudici di The Voice hanno passato la maggior parte delle loro vacanze insieme. In primo luogo, sono stati individuati al Casamigos party di George Clooney il venerdì sera. Un insider ha dichiarato:
Blake è arrivato intorno allo stesso orario di Gwen. Strano perchè lui non ha mai partecipato al party negli ultimi anni. Sono andati via circa allo stesso orario con due macchine diverse, ma hanno fatto la stessa strada.
Una seconda fonte ha dichiarato che i due siano stati visti ad una festa di Jared Leto la stessa sera, dopo aver abbandonato insieme il party di Clooney. Un insider che li ha tenuti d'occhio per tutta la serata ha dichiarato:
Stavano flirtando, ne sono certo! Si vedeva che si stavano divertendo insieme. Prima di quel momento i due non si sono mai incontrati al di fuori del set di The Voice mentre adesso sono sempre insieme.
Gwen e Blake nell'ottobre nel 2015 hanno ufficializzato la loro relazione. Poco dopo i due sono andati a convivere nella stessa casa insieme ai figli di lei ed un bellissimo cavallo, regalo di fidanzamento che il cantante country ha fatto all'ex lead singer dei No Doubt. La loro storia procede da allora e sono più innamorati e felici che mai.
Alicia Keys e Swizz Beatz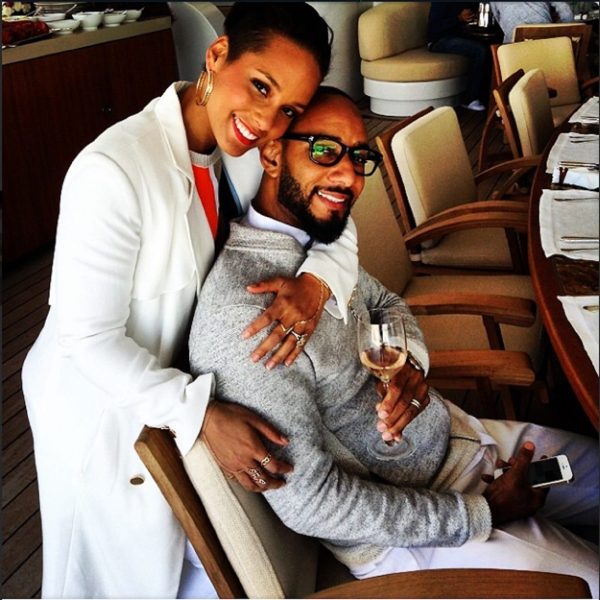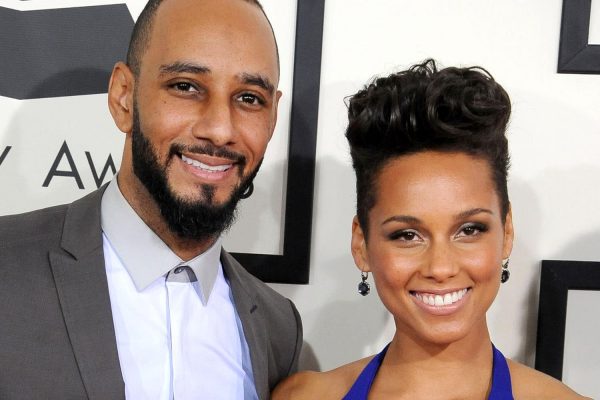 Una delle medaglie di "coppie tra le più belle e navigate del musicbiz" non può che andare ad Alicia Keys e Swzz Beatz.
I due hanno iniziato a frequentarsi nel luglio del 2008, dichiarando subito a tutti i media la loro relazione, mentre il 24 gennaio 2010 la coppia ha annunciato il loro matrimonio. Il 31 luglio 2010 Keys e Beatz si sono sposati con rito civile in Corsica, dove lei si è presentata con un bellissimo abito bianco ed il pancione!
La cantante americana ha partorito il primo figlio, Egypt Daoud Ibarr Dean, a New York City, pochi mesi dopo. Nel tardo luglio 2014, inoltre, i due hanno annunciato insieme di aspettare un secondo figlio, Genesis Ali Dean, nato il 27 dicembre. Anche per loro una bella fiaba con lieto fine…
Beyoncé e Jay-Z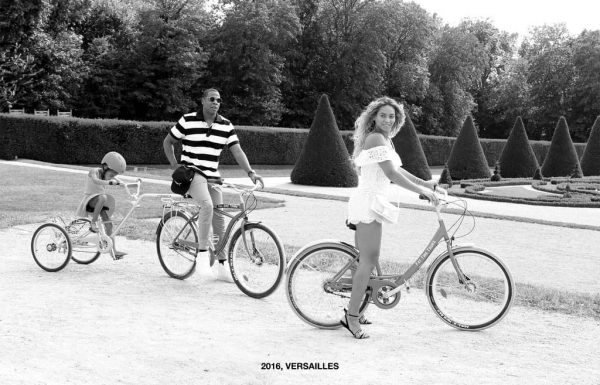 Potevano forse mancare loro, i coniugi Carter? Non c'è nessun bisogno di presentarli perché tutti, ma proprio tutti, conosciamo il loro rapporto.
I due hanno dichiarato di essere fidanzati dal 2005 ma fin da giugno del 2002, data della registrazione del video del singolo di Jay Bonnie & Clyde, i due hanno iniziato a frequentarsi, come ha affermato Beyoncè a Glamour Magazine:
La prima volta che ci siamo incontrati avevo 18 anni ed ero ancora parte delle Destiny's Child. Abbiamo iniziato a frequentarci poco dopo, quando avevo 19 anni.
Proprio con il video del singolo, che appare nel settimo album del rapper intitolato The Blueprint 2: The Gift & The Curse, i due erano ritratti come fidanzati, cosa che alimentò nei media e nei rispettivi fans l'idea di una reale relazione.
Alcuni anni dopo, nel 2005 appunto, i due hanno annunciato pubblicamente il loro fidanzamento, uscendo allo scoperto.
Dopo tre anni dalla dichiarazione pubblica, e a più di sei dal primo incontro, il 4 aprile 2008 Beyoncé e Jay-Z si sono sposati in gran segreto in una cerimonia privatissima e lontana da media, gossip e paparazzi.
La coppia è molto famosa per la propria riservatezza visto che i due non compaiono molto spesso insieme, a parte nelle partite di basket, passione comune ad entrambi, ed in alcune premiazioni importanti.
Nell'aprile del 2011 hanno viaggiato insieme a Parigi per lo shoot fotografico dell'album di lei, 4. 
E' nella città dell'amore che pare abbiano concepito la loro primogenita. Nonostante i media non abbiamo scoperto nulla, ad Agosto dello stesso anno, durante la performance di Love On Top agli MTV Video Music Awards, Beyoncé ha urlato a gran voce:
Questa notte voglio che tutti voi vi alziate in piedi. Voglio sentire l'amore crescere dentro di me.
Al termine della canzone la cantante ha gettato a terra il microfono, sbottonato il corpetto e mostrato a tutti la pancia, confermando di essere incinta del suo primo figlio.
L'annuncio provocò lo scompiglio sui social, infatti, venne certificato dai Guinness World Records come "l'evento con più tweet per secondo" arrivando ad un peak di 8,868 tweet al secondo su Twitter e, inoltre, le parole "Beyonce pregnant" furono le più ricercate su Google nella settimana del 29 Agosto 2011.
Il 7 gennaio 2012, la cantante americana ha partorito la loro prima figlia, Blue Ivy Carter, al Lenox Hill Hospital a New York sotto grande protezione della sicurezza. Sempre in grande stile lo scorso inverno la donna ha annunciato di aspettare due gemelli,  Sir e Rumi Carter, nati in estate.
Nonostante le mille accuse di tradimento di Jay-Z (confermate nel disco 4:44), con conseguente perdono di Bey, la coppia era, è (e sarà?) la più forte ed invidiata di tutto il musicbiz.
Cheryl e Liam Payne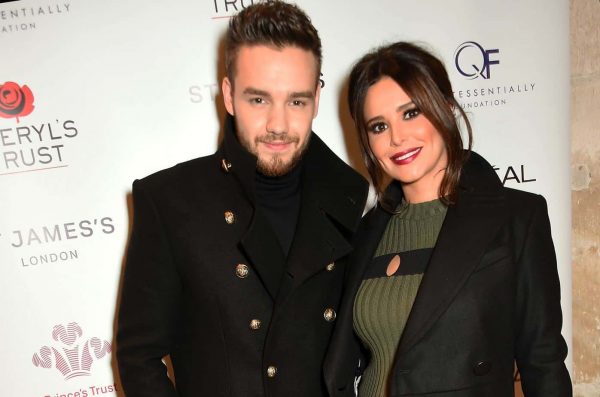 Passiamo dalla coppia del musicbiz per eccellenza ad un'altra su cui, diciamocelo, nessuno avrebbe scommesso un centesimo.
Stiamo parlando dell'ex One Direction Liam Payne e di Cheryl, cantanti inglesi la cui liaison amorosa è iniziata ad inizio 2016, destando non poche critiche per via della differenza d'età che li divide (10 anni).
Dopo due matrimoni naufragati, la donna è stata accusata di aver trovato un toy boy per una storiella che, vista la fama del ragazzo, avrebbe riportato il suo nome nelle prime pagine del tabloid.
Nonostante tutte le malelingue, i due hanno continuato a frequentarsi e ben presto sono andati a convivere. 
Pochi mesi dopo arriva anche la notizia della dolce attesa, visto che Cheryl ormai non poteva più nascondere il pancione nelle sue uscite londinesi, perennemente inseguita dagli occhi indiscreti dei paparazzi.
Il 22 marzo 2017, dopo poco più di un anno di amore, è nato il loro primo figlio, Bear Payne, che li ha uniti ancora di più. L'amore non  ha età.
Justin Bieber e Selena Gomez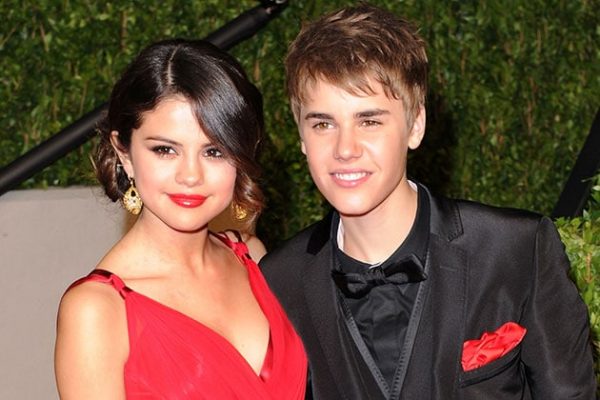 Sono loro la coppia più "shippata", come si dice in gergo social, dai teenagers di tutto il mondo.
Lei, ex stella Disney e lui, idolo delle ragazzine con la fama da play-boy. Solo Selena in questi anni è riuscita a fargli mettere la testa apposto e portare avanti una storia seria che, nonostante vari stop più o meno prolungati, li unisce dal 2010.
Dopo l'allontanamento più duraturo, avvenuto nel 2015, le loro rispettive vite private sono proseguite in maniera ben diversa. La Gomez non è mai riuscita a dimenticarlo e, nonostante la breve relazione con The Weeknd lo scorso anno, non è mai riuscita veramente a togliersi dalla testa l'ex ragazzo.
Al contrario, Justin ha collezionato un numero indefinito di flirt e storielle, da qui la fama di accanito bad-boy.
Il suo avvicinamento alla chiesa, però, lo ha portato a mettere la testa apposto. E' in questo periodo (fine 2017) che decide di rifarsi avanti con Selena, che a quanto pare nemmeno lui aveva del tutto dimenticato.
Per la gioia di tutti i fans dei Jelena, che non aspettavano altro, sono tornati ufficialmente assieme. Questa volta dureranno? Addirittura si parla di matrimonio…
Voi che ne pensate? Quale tra queste coppie preferite?