Alicia Keys, Rihanna, Pink e Beyoncé unite in un nuovo progetto!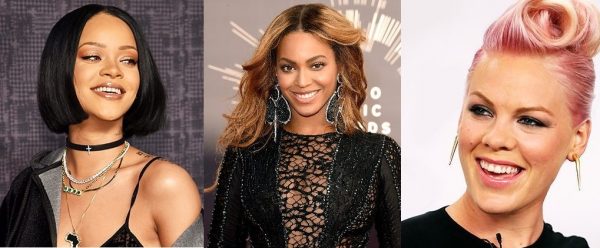 Cosa faranno assieme star del calibro di Rihanna, Beyoncé, Pink ed Alicia Keys? Dopo l'ennesimo omicidio di due ragazzi neri per mano di alcuni agenti della polizia negli Stati Uniti, moltissimi cantanti hanno deciso di appoggiare alcune campagne che si occupano di pubblicità progresso fatte appunto per sensibilizzare gli americani sul fronte del razzismo contro tutti quelli che non hanno la pelle bianca, tra cui gli stessi nativi americani.
Alicia Keys, Pharrell Williams, Beyonce e Rihanna sono solo alcune delle star che hanno deciso di prendere parte alla nuova iniziativa della "Black Lives Matter", un'associazione made in the USA che si occupa della parità dei diritti di ogni singolo residente in territorio americano.
Dopo l'assassinio di Alton Sterling e Philando Castile, il movimento ha deciso di schierare moltissime celebrità del musicbiz e dello showbiz nella pubblicità progresso "23 Ways You Could Be Killed If You Are Black In America". Nel video, che dura quasi 3 minuti, ogni celebrità, per un totale di 23 star, cita in causa un afroamericano ucciso dichiarando i motivi del suo assassinio, avvenuto sempre a causa del colore della sua pelle per mano di alcuni poliziotti americani.
Nel PSA non appaiono solamente attori o cantanti afroamericani tra cui anche il marito nonchè rapper della Keys, Swizz Beatz, oppure Lenny Kravitz e la figlia Zoe, ma anche alcune celebrità americane con la pelle chiara, come gli interpreti statunitensi Pink e Adam Levine, lead singer della band dei Maroon 5.
Molto importante è l'appello della cantante di "Girl On Fire", che tra l'altro è anche una delle maggiori sostenitrici del progetto, diretto al presidente Obama e a chiunque abbia potere negli Stati Uniti:
Dobbiamo unirci per dire al presidente Obama e al Congresso che il momento per cambiare è proprio ora. Noi chiediamo un cambiamento radicale per guarire una lunga storia basata sul razzismo sistematico in modo che tutti gli americano possano avere gli stessi diritti per vivere alla pari e per perseguire la felicità.
Un discorso molto importante che, come affermato dalla cantate, merita di essere ascoltato visto che chiunque in questo mondo, che sia americano, italiano o americano, ha bisogno di vivere alla pari con tutti gli altri per riuscire appunto ad essere felice come tutti.