American Idol: svelati giudici e cachet! Katy Perry ci sarà!
American Idol tornerà nel 2018, svelati alcuni dettagli succosi sulla prossima edizione, con tanto di soldoni dati ai giudici!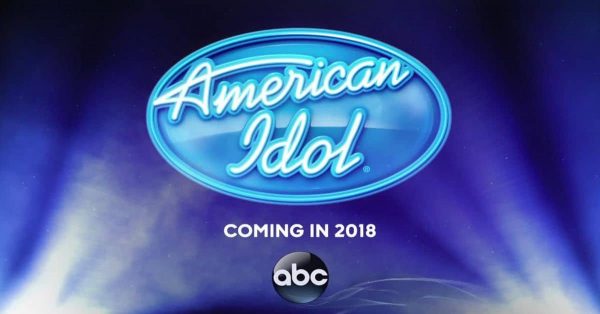 Le speculazioni sulle sorti di American Idol sono durate mesi e mesi. Se fino a qualche fa non solo era incerta la presenza del primo giudice annunciato, Katy Perry, ma era addirittura messa in discussione la partenza del revival, ora la ABC con l'annuncio del parterre completo di giudici ha messo a tacere gran parte dei dubbi. Non solo Katy Perry (25 mln di dollari di cachet) ci sarà, ma sarà affiancata da un mostro sacro della musica, Lionel Richie (10 mln), da ieri ufficialmente nel cast! A completare il terzetto ci pensa Luke Bryan (13 mln), cantante country molto amato negli States.
HELLO @AmericanIdol! Excited to announce that I will be on the judges panel w/ @katyperry @LukeBryanOnline & host @RyanSeacrest #TheNextIdol pic.twitter.com/9sAHgn1kZk

— Lionel Richie (@LionelRichie) 29 settembre 2017
Che ve ne pare di questo team? Saranno in grado di ridar luce al talent?
---
Nuove indiscrezioni di queste ore sembrerebbero smentire una notizia confermata sulla popstar Katy Perry!
La celebre cantante di Last Friday Night è appena ritornata sulle scene musicali con il video ufficiale dell'ultimo singolo Swish Swish, realizzato in collaborazione con Nicki Minaj (puoi guardare il videoclip QUI). Nel frattempo continuano i preparativi per il nuovissimo Witness: The Tour, che debutterà il prossimo 19 settembre a Montreal e di cui sono state già diffuse scaletta e alcune immagini del palcoscenico (clicca QUI per saperne di più).
Oltre all'impegno con il tour mondiale, diversi mesi fa la rete televisiva ABC aveva confermato la presenza di Katy nella prossima stagione del celebre talent American Idol in qualità di giudice. Il compenso stratosferico riconosciuto alla Perry, ossia 25 milioni di dollari, aveva già fatto parecchio discutere nei mesi passati, ma adesso, stando a nuove indiscrezioni emerse da TMZ, sembrerebbe essere addirittura la causa di problemi di produzione del talent stesso.
A quanto pare, i 25 milioni di dollari accettati da Katy hanno costituito buona parte del budget a disposizione della casa di produzione, non consentendo di poter reclutare altri giudici per il programma. In tutto ciò, mancano pochissimi giorni alle registrazioni delle audizioni dei concorrenti, in queste settimane impegnati con le pre-selezioni.
La ABC ha cercato di ingaggiare il cantante Country Luke Bryan, a cui, in sostituzione di un compenso alto quanto quello di Katy, è stata offerta la possibilità di allegare un contratto promozionale con la Disney, ma lui stesso ha rifiutato, così come hanno fatto formalmente anche Kelly Clarkson e Jennifer Hudson, concorrenti rispettivamente della prima e della terza edizione di American Idol.
Buona parte del pubblico ha dato una diversa spiegazione ai problemi di produzione del talent, dando la causa al Witness: The Tour che impegnerà Katy Perry fino al 2018 e che, secondo molti, potrebbe portare la ABC e la Freemantle (casa produttrice di American Idol) addirittura a rescindere il contratto con la popstar e a riequilibrare le spese per poter chiamare nuovi giudici e confermare le date di messa in onda previste per il programma.
Se questi rumor si rivelassero veritieri, abbiamo paura che l'interesse mediatico che American Idol si era garantito con l'ingaggio della Perry possa nuovamente scemare, visto che difficilmente potrebbero riuscire ad ingaggiare un altro grande nome della musica Pop con budget minori. Per il momento cosa ne pensate?