American Music Awards 2017: aumentano gli ascolti, grazie a Christina e Gaga!
Ripresa per gli ascolti degli American Music Awards, ma sono sempre inferiori a quelli del 2015.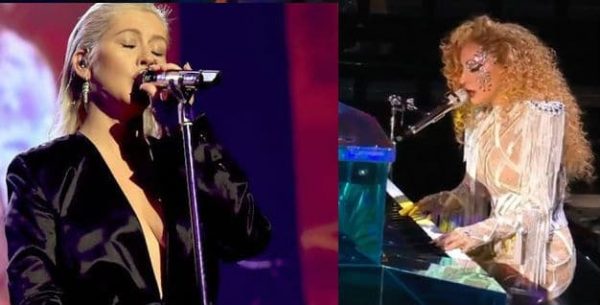 Riprende quota l'audience televisivo degli AMAs 2017, andati in onda sulla ABC questa notte. L'andamento é positivo rispetto al 2016, ma rimangono ad ogni modo bassi, e comunque inferiori rispetto agli anni 2015 e 2014, ed ovviamente i precedenti.
A fare la differenza satebbe stato l'orario tra le 9 e 9:30, dove si sono esibite Christina Aguilera e Lady Gaga!
SCOPRI VINCITORI ED ESIBIZIONI AMAs 2017
I grandi nomi fanno la differenza, e gli AMA possono solo ringraziare queste due Dive per le loro magnifiche perfromances.
Overnight Ratings: 2017 American Music Awards up from last year's show | Still down from 2015. https://t.co/fGNqwz1BUO

— Headline Planet (@headlineplanet) November 20, 2017
The show looks to have drawn its largest household audience during the 9-9:30 half hour, which included Christina Aguilera and Lady Gaga.

— Headline Planet (@headlineplanet) November 20, 2017
---
Ci siamo! Questa notte a Los Angeles ci sarà la consegna degli American Music Awards. Ricapitoliamo nominations e performers:
L'annuncio é stato fatto da Ciara questa mattina a Good Morning America. La cantante ha presentato le nominees per sei categorie, dopodiché gli AMA hanno ufficialmente svelato tutta la lista dei nominati.
Tra gli artisti che quest'anno possono contare su più nominations troviamo Bruno Mars, Ed Sheeran, Drake, Kendrick Lamar, The Weeknd, i Chainsmokers, ed anche Luis Fonsi con Daddy Yankee per la loro smash hit Despacito.
Lo Show andrà in onda il prossimo 19 novembre alle ore 8 EST, sulla ABC, le 2 di notte da noi, direttamente dal Microsoft Teather di Los Angeles.
Fa davvero strano vedere che tra gli artisti dell'anno non vi sia alcuna donna! Snobbate completamente le candidature femminili.
Tra le donne sono state snobbate tante artiste, a contendersi lo scettro per miglior artista femminile ci sono Alessia Cara, Rihanna e Lady Gaga.
Cosa ne dite?