Anche Taylor Swift lancia la sua app, "The Swift Life"
Poteva essere altrimenti? Anche Taylor Swift sta per lanciare la sua applicazione per smartphone. I suoi fans possono iniziare il countdown…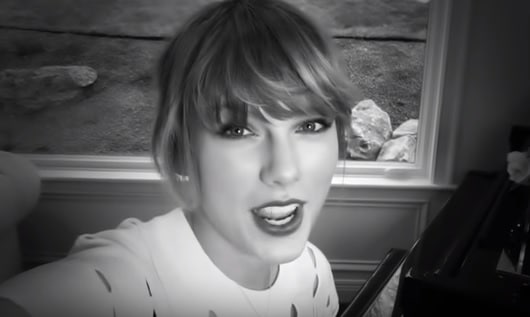 Come Nicki Minaj, Katy Perry, Britney Spears e molte altre colleghe prima di lei, anche Taylor Swift annuncia il prossimo arrivo della sua app, che ha deciso di chiamare The Swift Life.
Nel prossimo periodo subiremo una vera e propria ondata del fenomeno Taylor Swift. Dopo l'uscita di Reputation, infatti, Tay Tay approfitterà del momento di massima esposizione per lanciare anche la sua nuovissima app, creata in collaborazione con la Glu Mobile, azienda statunitense produttrice di videogiochi che, tra l'altro, è la stessa che ha ideato Katy Perry Pop un paio di anni fa.
Da quanto si può vedere dalla preview, si tratta di una piattaforma dove i fans della Swift avranno modo di conversare tra loro, interagire in varie maniere con la loro beniamina e ricevere contenuti esclusivi (foto, video, ecc.). Insomma, una specie di social network Taylor-centrico.
"Ho qualcosa di veramente fantastico a cui stiamo lavorando già da un po' e che non vedo l'ora di condividere con voi…penso che vi piacerà moltissimo ragazzi…voglio dire, lo spero. Sarebbe preferibile se fosse così"
dice simpaticamente la ragazza nel video di presentazione del progetto.
The Swift Life arriverà entro fine 2017 e sarà disponibile nell'App Store Apple e, ovviamente, su Google Play per tutti gli utenti android. Chi di voi non si farà sfuggire l'occasione di entrare a far parte di questa community ufficiale di swifties?