Ariana Grande batte Adele, ma rimane dietro a Taylor Swift su Spotify WW!
Ariana Grande ha appena battuto Adele su Spotify con il suo nuovo singolo "No Tears Left To Cry".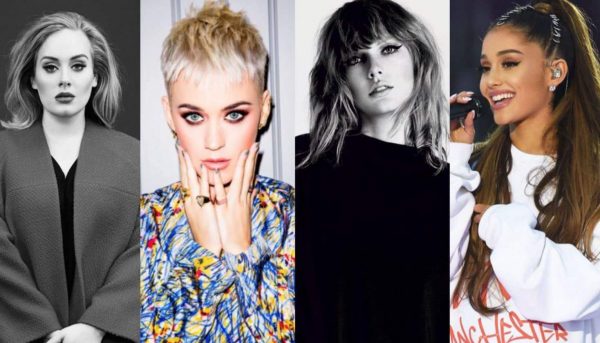 La cantante americana sembra avere la strada spianata per un debutto con i fiocchi con il suo ultimo singolo "No Tears Left To Cry", rilasciato lo scorso venerdì.
Ari ha già battuto Adele con la sua "Hello" nella classifica delle canzoni femminili che hanno ottenuto più streaming in un giorno su Spotify a livello Mondiale!
5.1 milioni totalizzati per la Grande, che così si prende l'argento in questa categoria.
"Hallo" di Adele aveva totalizzato la cifra di 3.3 milioni, e "Chained To The Rhythm" di Katy Perry segue a 3.1 milioni WorldWide.
Rimane intoccabile per ora, a livello mondiale, il totale di Taylor Swift, che con "Look What You Made Me Do" ha fatto impazzire Spotify con 7.9 milioni di streams in un solo giorno.
Sarà davvero molto difficile superare il record della Swift, confidiamo nei ritorni di Lady Gaga e Christina Aguilera per vedere se qualche donna sarà capace di distruggere il record della ragazza di Reading.