Ariana Grande: sorprende tutti con un Live al Coachella
Ariana Grande ha già performato live il suo nuovo singolo.
Lo ha fatto al Coachella, dove ha tenuto una performance a sorpresa insieme al DJ Kygo. La cantante ha portato per la prima volta sul palco il suo pezzo "No Tears Left To Cry", che permane stabile alla numero 1 della iTunes Chart Americana.
Il video della canzone ha già ottenuto risultati da record dal suo rilascio, con già 17 milioni di views al suo attivo, e numero 2 delle tendenze di Youtube.
La cantante americana sembra avere tutte le carte in regola per lanciare in pompa magna il suo nuovo album, ancora senza titolo, ma del quale son stati svelati già alcuni pezzi.
Ecco qua la performance di Ari al Coachella, ed alcuni report sui social dei suoi Arianators:
My heart is falling out of my ass #ARICHELLA pic.twitter.com/ZYzO1e9gFK

— ɐʇᴉdnl 💧 (@greedyillusion) April 21, 2018
A LOOK #ARICHELLA pic.twitter.com/cZUMZA2Xph

— 𝒾𝓂𝓂𝓎 (@grandebisous) April 21, 2018
Vocalmente Ariana ci é sembrata meno in forma rispetto ad altre volte, ma forse é solo questione di prendere confidenza con la nuova canzone.
Voi cosa ne dite?
---
Assieme al rilascio del singolo No Tears Left To Cry potrebbe arrivato immediatamente anche il video. Il regista è un nome noto…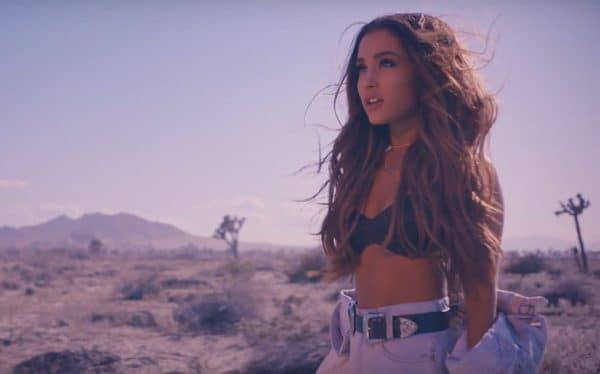 Ariana Grande è finalmente sulla via del ritorno! La giovane popstar rilascerà domani No Tears Left To Cry, il lead single del suo prossimo progetto. La traccia, che a quanto sembra è stata prodotta da Pharrell Williams, sarà presto accompagnata da un video musicale, del quale se n'è occupato un regista molto in voga negli ultimi anni: Dave Meyers. 
L'artista statunitense, la cui carriera videografica è iniziata già negli anni '90 (ha lavorato anche con il grande  Notorious B.I.G), è la "mente" dietro clip di recente successo quali Humble di Kendrick Lamar e Havana di Camila Cabello, senza contare quelli di altri singoli molto conosciuti, da Swish Swish a Firewor, da Raise Your Glass a Where Have You Been.
Meyers ha pubblicato una foto sul suo profilo Instagram con una didascalia che parla chiaro: No Tears Left To Cry (scrittura ovviamente capovolta, sulla scia promozionale della canzone).
Ecco il post di Dave Meyers:
Dalla loro unione ci aspettiamo un video dal grande impatto emotivo, voi siete dello stesso avviso?