Barbra Streisand: previsioni di vendita superiori a quelle di Britney per "Encore"!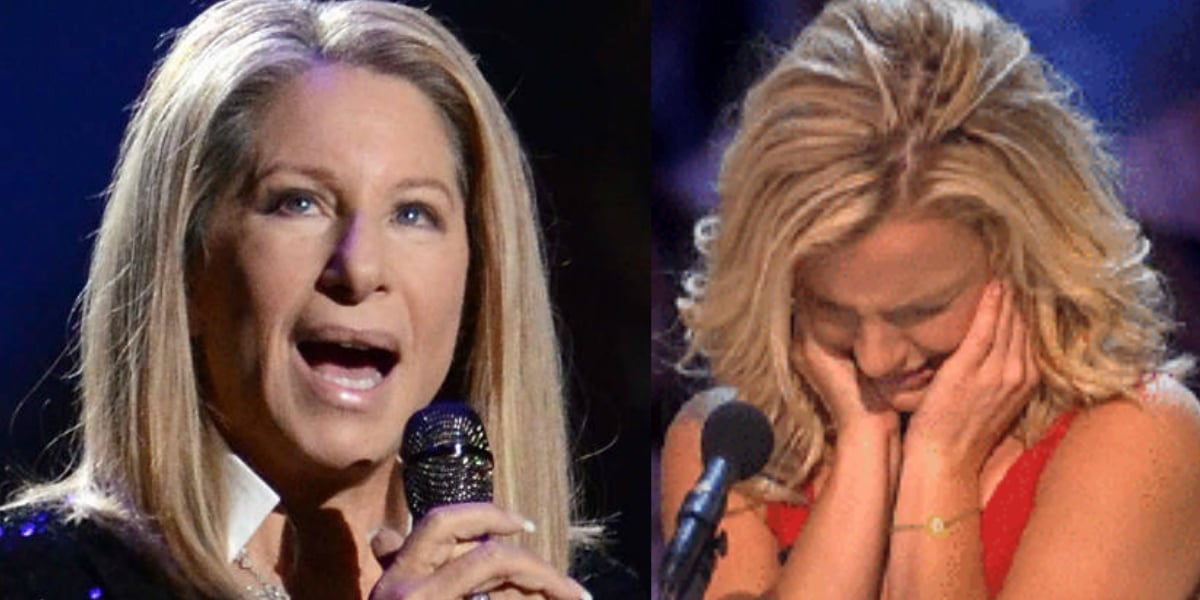 In questi giorni si sta parlando di grandi popstar femminili e degli eventi che le circondano. Ebbene, in tutto ciò è pronta a tornare anche una vera leggenda della musica: l'intramontabile Barbra Streisand. La cantante americana 74enne ha registrato un nuovo disco dal titolo Encore: Movie Partners Sing Broadway ed è composto da 10 classici tratti da musical teatrali, mondo che ha lanciato la carriera della due volte premio Oscar.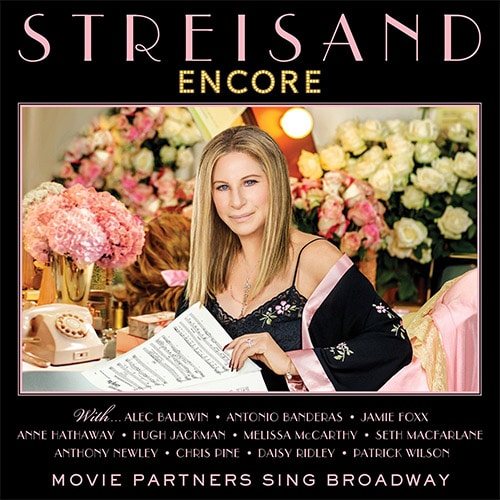 Ogni canzone vede la collaborazione di un importante volto del mondo dello spettacolo, soprattutto il cinema. Non è infatti un mistero che molti attori e attrici siano anche bravi nel canto. Tra i presenti troviamo Anne Hathaway, Alec Baldwin, Seth MacFarlane, Hugh Jackamn, Jamie Foxx e Antonio Banderas. Il tutto da vita al 35esimo album di studio di un'artista che detiene un record davvero speciale: è l'unica cantante, maschile o femminile, ad aver almeno un cd in prima posizione in 6 decadi differenti (la prima volta nel 1964).
Inoltre Barbra è l'unica donna nel mondo della musica ad aver avuto 10 dischi in vetta alla classifica Billboard. Purtroppo sembra che questa volta la cima non verrà raggiunta ma il bottino è comunque davvero soddisfacente: si parla di un debutto da 125-130mila copie, cifre che dovrebbero portare Barbra direttamente in Top 5. I dati confermano che si troverà abbondantemente davanti a Britney Spears, la quale non ha molto da festeggiare (Qui per maggiori informazioni).
Ecco qui la tracklist completa:
At The Ballet (da "A Chorus Line") ft. Anne Hathaway e Daisy Ridley
Loving You (da "Passion") ft. Partick Wilson
Who Can I Turn To (When Nobody Needs Me) (da "The Roar of the Greasepaint – The Smell of the Crowd") ft. Anthony Newley
The Best Thing That Has Ever Happend (da "Road Snow") ft. Alec Baldwin
Any Moment Now (da "Smile") ft. Hugh Jackman
Anything You Can Do (da "Annie Get Your Gun") ft. Melissa McCarthy
Pure Immagination (da "Willy Wonka and the Chocolate Factory") ft. Seth MacFarlane
Take Me To The World (da "Evening Primrose") ft. Antonio Banderas
I'll Be Seeing You/I've Grown Accustomed To Her Face (da "Right This Way" e "My Fair Lady" ft. Chris Pine
Climb Ev'ry Mountain (da "The Sound Of Music") ft. Jamie Foxx
Qualcuno di voi ha intenzione di acquistare questo progetto?