Beyoncé spaventata da Jay-Z durante uno dei loro concerti! Il video diventa virale
Scene esilaranti di una convivenza sul palco tra Jay-Z e Beyoncé nel loro tour mondiale OTR II
Beyoncé e Jay-Z dopo aver passato qualche giorno al Mare in Italia sono tornati in concerto.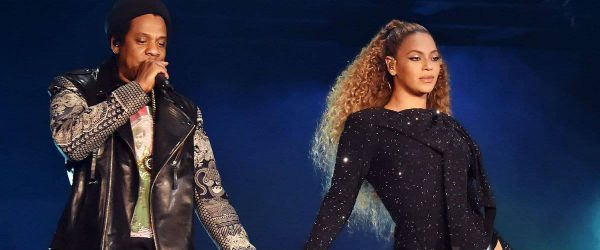 La coppia d'oro della musica ha recentemente ancora fatto visita al bel Paese, dove i due sembrano davvero trovare le condizioni ottimali per rilassarsi e mangiare buon cibo italiano.
Esilarante uno dei video girati durante una tappa del loro OTRII World Tour a Washington.
Beyoncé sembra essersi spaventata quando dal microfono Jay-Z ha cominciato ad urlare :
She is over him and his yelling💀 #OTRII pic.twitter.com/7WxtAiAbt5

— ✨M I C K E Y✨ (@HeyItsMickey14) July 28, 2018
I really wish JayZ quit yelling..he scared Beyoncé to death..she was SHOOKETH I can feel the heat from her neck watching this video. #OTRII pic.twitter.com/RfujFhUVMZ

— Jackson5 Nostrils 👑 (@itsLiterallyHim) July 28, 2018
Inutile dire che in un battibaleno questo video é diventato virale, con Beyoncé chiaramente infastidita dallo schiamazzo improvviso del marito.
I due dopo aver girato l'Europa nella prima parte dell'estate e la primavera, saranno a fine estate dedicati alla leg Americana, che finirà questo autunno.
Un tour che per molti é al di sotto di quelli precedenti di Beyoncé, che noi non vediamo l'ora di ascoltare con un nuovo album, da sola, e possibilmente di pura musica R&B con tanta tanta voce.