Beyoncé vuole le Destiny's Child nell'On The Run II Tour!
Chi ha già acquistato i biglietti per l'On The Run II Tour potrebbe essere ripagato con una bellissima e inaspettata sorpresa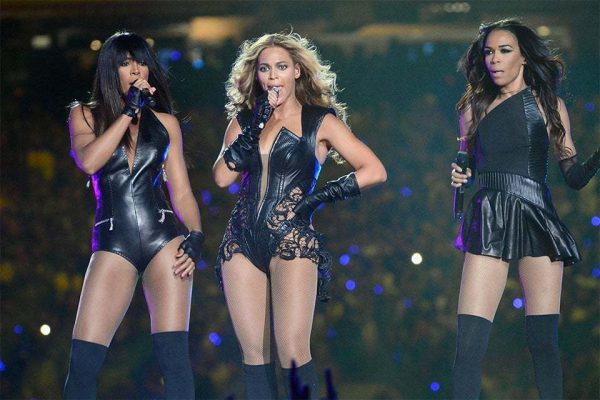 Il The Sun ha lanciato un rumor che sta già facendo impazzire il web: dopo la reunion al Coachella, le Destiny's Child potrebbero replicare durante l'On The Run II Tour!
A quanto scrive il prestigioso quotidiano britannico, Beyoncé avrebbe già chiesto a Kelly Rowland e Michelle Williams di unirsi a lei e al marito Jay-Z come ospiti fisse del joint tour in partenza a giugno. 
Una reunion pensata quasi per caso ma nello stesso tempo celebrativa, visto che proprio quest'anno le Destiny's Child festeggiano il ventennale dal primo disco. Così riporta il giornale:
Beyoncé ha lavorato senza sosta per la sua performance al Coachella ma il momento topico è stato il medley con Kelly e Michelle. Si sono molto divertite a lavorare insieme dopo così tanto tempo e ora Bey è desiderosa che entrino a far parte dell'On The Run II Tour
La fonte ha anche aggiunto:
Le ragazze hanno i loro impegni lavorativi e familiari ma potrebbero spuntare per qualche data per sorprendere i fans perché sono tutte consapevoli della richiesta di una reunion. E' il modo perfetto per celebrare i 20 anni dal loro debut album
Che dire, la sola possibilità di vedere riunite le Destiny's Child per un intero tour, o anche solo per qualche data, ci fa sognare. Meglio non illudersi troppo o secondo voi le speranze non sono poi così vane dopo il successo raccolto con l'apparizione sorpresa (non troppo) al Coachella? Incrociamo le dita…