Billboard 200: Drake e Beyoncè ottengono vendite da capogiro!
Seconda settimana alla 1 per Drake con il suo "Views". Dopo il debutto stellare della scorsa settimana,  l'album crolla del 79% a 219.000 copie equivalenti. Di queste 175.000 copie sono effettivamente vendute. Un calo pesante che però è da giustificare con il fatto che l'album è ancora in esclusiva su iTunes Store e Apple Music. E' probabile che in molti stiano aspettando che venga pubblicata la versione fisica. "Views"  ha comunque superato il milione di copie e diventa così il secondo album a riuscirci nel 2016 dopo "25" di Adele (1,27 mln nel 2016, 8,71 totali).
Beyoncè è alla 2 con "Lemonade" che ottiene altre 202.000 copie equivalenti con un calo del 27%. Il calo è minore nelle vendite effettive (153.000 copie e un calo del 22%.). "Lemonade" ha venduto fiora 834.000 copie. Potrebbero bastargli solo due settimane per superare il milione.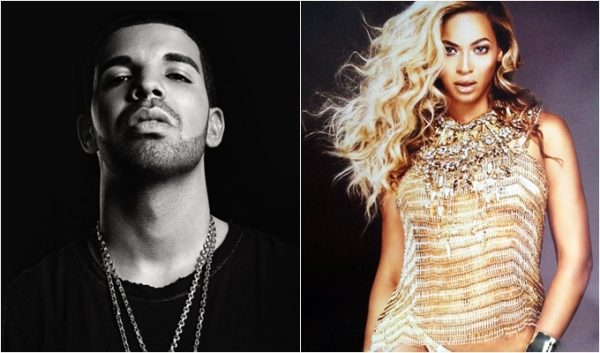 I Radiohead debuttano alla 3 con "A Moon Shaped Pool". Il loro album ottiene 173.000 copie (2000 in meno di Drake). Si tratta del loro miglior debutto dal 2003. Andiamo alla 4 dove troviamo un altro arrivo, quello di Keith Urban con "Ripcord". Per il country-man 106.000 unità di cui 93.000 vendute. Il debutto è sostanzialmente in linea con quello di "Fuse" del 2014 (98.000 copie vendute).
Prince regge in top 5 con il suo Best Of che ottiene altre 77.000 unità aumentando del 10%. Fa ancor meglio nelle vendite effettive con 65.000 copie, +17%. Alla 6 debutta Cole Swindell con "You Should Be Here" (76.000 copie equivalenti di cui 65.000 vendute).  Rihanna retrocede di due posizioni con "Anti" (alla 7). Per lei arrivano 48.000 unità effettive, -6%.
Ritroviamo Prince alla 8 con "Purple Rain" che scende invece nettamente (43.000, -43%). Boom per Adele con "25", l'album sale per la seconda settimana consecutiva 41.000 unità di cui 34.000 vendute (+52%). Il rialzo è dovuto alla trasmissione sul canale NBC dello speciale "Adele Live In New York City (concerto avvenuto a fine 2015).  Chris Stapleton chiude la classifica alla 10 (31.000, -2%).