Britney Spears: 5 cose da fare ed 5 da evitare per tornare al Top!
Dopo aver analizzato Lady Gaga e Christina Aguilera, oggi mettiamo la lente d'ingrandimento sul progetto numero nove di Britney Spears. Sono di pochi giorni fa le notizie che parlano di un disco già completato all'80%, e di un imminente lancio di un primo singolo ufficiale, e così vogliamo davvero capire con questo post quali sono le 5 cose da fare, e le 5 da evitare, con questo nuovo progetto. In ballo c'è il ritorno di quella che fino a pochi anni fa era l'indiscussa Principessa del Pop, poi detronizzata da nuove leve come Perry, Swift e compagnia bella…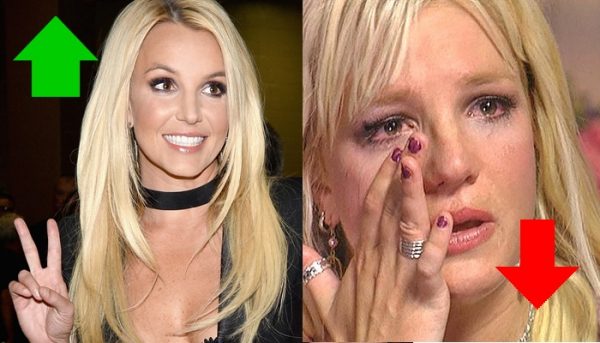 Il nome di Britney, nel bene e nel male é oramai leggenda, ma l'ultimo lavoro Britney Jean ha veramente deluso tutti, sia il fanbase più affezionato, che gli ascoltatori "saltuari" e spesso repressi della Spears. La direzione intrapresa in quel disco era confusa, e gran parte di questo successo é dovuto anche dalla scelta di Britney di affidarsi a Will.I.Am come produttore esecutivo del disco.
Ma in questo scenario Pop piuttosto moscio che viviamo in questi ultimi anni, come potrà Britney collocarsi al meglio? Seguire i trend? Oppure riportare i ritmi incalzanti tipici del Pop di fine anni '90?
Ecco qua secondo noi quali sono le mosse da seguire per tornare al successo, o perlomeno per accontentare la maggioranza dei suoi fans:
5 cose da Fare
Costringere Max Martin a darle una hit spaziale! Senza di lei, lui non sarebbe nessuno…
Nella storia della musica ci sono sempre degli abbinamenti tra artisti e produttori, ci sono produttori che hanno spiccato il volo grazie a degli artisti, ed artisti che sono esplosi grazie ad un sound distintivo creato dal proprio producer di fiducia. Pensiamo a Timbaland con Missy o Aaliyah, o ancora a Darkchild con Brandy, Pharrell Williams con Kelis, RedOne con Lady Gaga. Bene, il nome di Britney Spears, quella che vendeva palate di dischi, é assolutamente collegato con Max Martin, che oggi può vantare 21 hits di sua produzione che hanno toccato la numero 1 della Billboard Hot 100…. l'ultima é stata "Can't Feel My Face" di The Weeknd, ma indovinate qualche canzone era la prima? "… Baby One More Time", di Britney Spears. Dunque cara Britney, il nostro suggerimento é quello di prenderti per i capelli Max, trascinarlo in studio, e ricreare un nuovo momento epico per il Pop, forgiando almeno una grande e grossa hit mondiale per il tuo prossimo disco!
Ballare cazzo… BALLARE!
Ha avuto tanto tempo per allenarsi durante la sua residency a Las Vegas, ora é tempo che Britney torni a ballare come si deve, sia in Tour che nei video musicali, che speriamo possano essere molti nella prossima Era. Prima del crollo psicologico che aveva segnato la "Blackout" Era, Britney stava sicuramente nell'olimpo delle artiste che più si impegnavano a livello di coreografie nei video, e con ottimi risultati rispetto alle sue rivali di un tempo, pensiamo in primis a Christina Aguilera, che invece puntava più sulla voce. Noi vorremmo davvero vedere una killer coreo in un nuovo video… ovviamente ci vorrà un singolo uptempo deciso. Ci vuole assolutamente qualcuno che riporti la moda dei video belli da vedere anche sotto l'aspetto della danza e delle coreografie…. e tra le artiste pallide, Britney é sicuramente quella che potrebbe fare ancora la differenza.
Promozione, impegno e dedizione!
Si, oramai Britney é leggenda, ma mi ha davvero fatto storcere il naso il suo atteggiamento durante l'ultima Era discografica. Performance televisive assolutamente assenti, e musicalmente mediocre in tutti i singoli brani del disco. Oramai un po' attempati, ci sono fans davvero fedeli che ancora aspettano il risorgimento di Britney, e lei dovrebbe dare davvero il massimo nel prossimo progetto, anche investendo del tempo per promuovere i brani con delle performance live. In fin dei conti 34 anni non sono i 57 di Madonna, i quasi 50 di Janet, o i 47 di Kylie… loro si che anche volendo, potrebbero appoggiare il culo sulla sedia per riposarsi un po', i fans capirebbero anche… ma Britney… datti una svegliata, la gente ha ancora fame di te, e tu dovresti dare loro quello che vogliono!
Sei mamma, ma ancora donna, e non suora!
Dopo la maternità Britney ha espresso grande amore per la sua famiglia, i suoi figli, e la vita "tradizionale". Niente di più normale, anche per una Popstar, e specialmente per una che purtroppo nella vita infantile ed adolescenziale ha dovuto rinunciare a molte cose. Tuttavia se pubblichi un disco, devi anche relazionarti con il tuo pubblico, che alla fine ha fatto la tua fortuna. Sarebbe bello se Britney tornare a diventare provocante, e facesse ancora discutere come riusciva a fare un tempo.., non ci sarebbe niente di male, in fin dei conti altre mamme lo continuano a fare.
AAA… cercasi DANJA!
Per il successo di Britney le produzioni sono un punto chiave, forse perché la sua voce non é mai stata quella di grandissime vocalist, forse perché lei nei suoi primi anni si prestava molto bene a ballare sulle note di pezzi trascinanti e con produzioni corpose. Mi ricollego al primo punto riguardante a Max Martin, e c'è un altro produttore che ha creato dei veri capolavori per Britney, forse meno d'impatto a livello di charts, ma senza dubbio tra i migliori della sua discografia. Sto parlando di Danja, ex braccio destro di Timbaland, di cui ultimamente si sono davvero perse le tracce. I suoi ultimi lavori in produzione erano pezzi notevoli, come "Bad Girls" di M.I.A. e "Sexy To Me" di Jojo, ma si parla del 2012. Creare qualcosa di spaziale con un produttore così geniale, tuttavia sottovalutato, potrebbe essere davvero una grande mossa. Vengo ancora nelle mutande se riascolto "Get Back" dal disco "Blackout", o la smash hit "Gimme More"….! Si, sarebbe davvero meraviglioso….
5 cose da evitare
Lavorare con Will.I.Am! Alla larga…
Inutile dirlo, benché "Scream & Shout" e "Work Bitch" si siano trasformate in delle hit, la gestione nella produzione del disco "Britney Jean" é stata dannosissima. Dobbiamo solamente ringraziare Will.I.Am, che ha snaturato e non poco la vera Britney, in una metamorfosi dance davvero molto cheap che però era già iniziata con la "Femme Fatale" Era. Avendo vissuto tutti gli album di Britney Spears in real time, per me fu davvero un brutto colpo ascoltare certi pezzi, e riuscire a farmeli piacere. Non riuscivo più a trovare la vera Britney, e penso che in molti abbiano vissuto questo "collasso" durante gli ultimi album. Si é decisamente allontanata dal Pop più genuino seguendo il trend della Dance, che nel frattempo é tramontato. Will.I.Am é assolutamente il personaggio meno adatto con il quale collaborare ora come ora.
Non collaborare
Chi fa da sé fa per tre… può essere, ma non é sempre vero. Britney non ha più la visibilità di un tempo, e per rinforzare la sua presenza nel musicbiz delle collaborazioni a questo punto della carriera sarebbero auspicabili. Ovviamente scegliere non sarà facile, per esempio i risultati con Iggy Azalea non sono stati brillanti. Si potrebbe chiedere pegno a Rihanna, aiutata nel singolo "S&M", oppure azzardare una collaborazione con Gaga, anche lei in procinto di pubblicare un nuovo disco. Insomma, Britney potrebbe ancora scegliersi delle ottime collaborazioni….
Cercare di fare musica troppo "elevata"!
Oramai sembrano tutti volersi proporre come artisti profondi ed elevanti, anche se poi i risultati concreti a livello di sound e ricchezza di un brano, non sono sempre soddisfacenti. Britney significa Pop, da sempre ha seguito la strada di musica piuttosto facilona, senza troppe pretese, che poteva parlare di amore, allegria, sesso, con una grande attenzione e cura per le produzioni e per le performances dei brani. Spero che con l'età non le salti in mente di creare qualcosa di troppo pseudo intellettuale, non le si addice, e potrebbe anche diventare controproducente. Che si scateni con delle uptempo che facciano svegliare un po' le radio, e che possa tornare sui dancefloor con dei ritmi catchy.
Rimanere a Las Vegas all'infinito
Un contratto certamente di lusso quello di Britney a Las Vegas, che nella città del Nevada sembra aver trovato una sorta di casa, ed un giusto compromesso tra famiglia e carriera. Tuttavia ci dispiacerebbe se all'inizio della nuova Era si trovasse impiccata nella sua residency, non trovando il tempo per andare in tour mondiale. Il popolo di Britney parte dagli States arrivando fino all'Australia passando per il Giappone e la Thailandia… che si conceda nuovamente al suo Popolo.
Assecondare eccessivamente il pop odierno con produzioni pallose…
Mettiamo una croce sopra alcuni produttori in voga oggi come oggi (escluso Martin). Davvero ne abbiamo abbastanza di produzioni infilate tutte uguali, e di musica Pop da dormiveglia...! Britney può sicuramente bilanciare il prossimo album e trovare le chiavi giuste per rimanere rilevante nel musicbiz, senza uniformarsi troppo ai trend di oggi, che peraltro poco hanno a che vedere con il suo stile primordiale. Ve la immaginereste la Britta a cantare pezzi come "Same Old Love" o "Wildest Dreams"… no davvero! Britney dai una bella scossa a sta gente, e vai risvegliare sti ragazzetti ipnotizzati ed intorpiditi…
Pare davvero inverosimile pensare che Britney possa tornare ad essere nominata nuovamente la principessa del Pop, ma la speranza è l'ultima a morire, e ci farebbe almeno piacere vederla tornare in Top10, magari lanciando dei nuovi trend, e dare uno strappo alla musica Pop attuale con la sua energia. Secondo voi ce la farà? E quali sono secondo voi le ricette per il successo di Ms. Spears?