Bruno Mars contro le accuse razziste: "Voglio tenere le persone unite"
Bruno Mars risponde alle accuse di Sensei Aishitemasu che lo ha ritenuto un approfittatore della musica afroamericana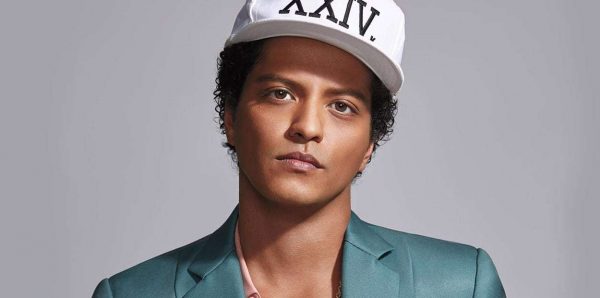 Il cantante Bruno Mars è attualmente al centro di una polemica di portata globale, dovuta alle accuse che gli sono state mosse contro dalla comunità afroamericana. Secondo tali affermazioni, infatti, Bruno Mars è stato definito un approfittatore del loro genere musicale, e pertanto non autorizzato a trarre profitto da quel tipo di sound.
L'otto marzo in un episodio di The Grapevine, la Youtuber Sensei Aishitemasu ha infatti lottato per difendere la sua idea, secondo la quale il cantante non dovrebbe produrre musica afroamericana sfruttandola a suo piacimento.
Nella discussione, durata 25 minuti, lei stessa ha infatti dichiarato:
Bruno mars è al 100% un approfittatore della musica afroamericana. lui non è una persona di colore e sua l'ambiguità sulla sua razza per mischiare generi musicali.
La clip di Youtube ha visto alcuni dei presenti schierarsi a favore di questa accusa, altri a favore di Bruno. Fatto sta che l'evento ha attirato l'attenzione globale, raggiungendo 421.000 visualizzazioni su Twitter e 27.000 su Youtube.
La critica alla razza o al colore di Bruno Mars, che si sente fiero delle sue origini Portoricane, ha quindi sollevato un polverone su Twitter dove i suoi fan lo hanno difeso affermando che le dichiarazioni su di lui sono solo una maschera per coprire l'odio verso il cantante.
Basterebbe infatti, semplicemente dire che non si condivide un certo tipo di genere musicale, evitando di creare problemi ulteriori su un così delicato argomento come quello della razza o delle persone di colore.
Se la comunità africana si è sentita sfruttata, questo è perché molti dei generi musicali che oggi esistono derivano proprio da quel tipo di cultura, ma ciò non vuol dire che una persona non-di-colore che utilizza quel tipo di sound deve essere vista come sfruttatore.
Bruno Mars is literally the LEAST problematic musician out here and y'all want to bash him for making Bops that everyone and their grandma can dance to? I mean all that energy can be used for calling out ACTUAL culture vultures but… 😒 pic.twitter.com/iBfm4OR32m

— Tara A N G E L 🗝☮⚛ (@TaraAngel94) March 9, 2018
Y'all are just trying to find reasons to hate Bruno Mars.. if he's not your cup of tea then he's not your cup of tea but to say that he isn't talented and appropriates black culture to validate your argument is wack.. just say you don't like him and move on

— Ja'Von Ongele (@JaiTheLioness) March 9, 2018
Già nel 2017 Bruno Mars aveva risposto ad accuse di questo tipo, dichiarando in un'intervista a Latina:
quando qualcuno dice "Musica afroamericana", capisco che parliamo di jazz, rock, R&b, funk, raggae, hip-hop…
Le persone di colore hanno creato tutto questo! essendo portoricano, anche la salsa mi porta indietro alla madrepatria (Africa). quindi nel mio mondo la musica AfroamericAna significa tutto!
Una fonte molto vicina al cantante ha affermato che Bruno si sente molto ferito dalle orribili dichiarazioni del web, in quanto si sente fiero delle sue origini e ama definirsi cittadino del mondo. Il suo Background musicale, infatti, è pieno di generi afroamericani che lo hanno da sempre ispirato e verso quali egli stesso si sente debitore.
L'odio e la cattiveria che vengono fuori da alcune affermazioni fanno capire che ancora oggi c'è gente che dà più credito alla razza e al'egoismo che alla musica e al messaggio di unione che essa vuole lanciare. Come Bruno Mars stesso ha affermato infatti:
Il mio obiettivo è solo quello di tenere unite le persone
Dobbiamo ancora preoccuparci e differenziarci per il colore della nostra pelle?