Cher svela GIMME! GIMME! GIMME!, primo singolo del cover-album degli ABBA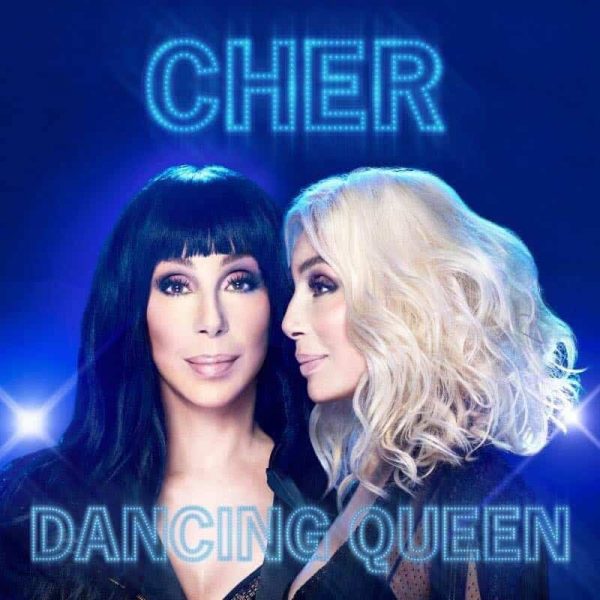 Dancing Queen è il titolo del cover album degli ABBA registrato da Cher. Oggi la cantante ha anche rilasciato il primissimo singolo estratto dal progetto. La scelta è ricaduta su Gimme! Gimme! Gimme! (A Man After Midnight), pezzo conosciuto non solo per l'originale del gruppo svedese, ma anche per il campionamento della melodia usato da Madonna per la sua Hung Up.
Cosa ne dite di questa Cher versione ABBA?
---
Arrivato da pochi giorni nelle sale cinematografiche americane (in Italia dobbiamo aspettare il 6 settembre), l'attesissimo sequel del musical Mamma Mia! avrà oltre agli storici protagonisti anche la presenza della grande Cher.
La donna si è appassionata al progetto a tal punto di decidere di non fermarsi alla  registrazione della colonna sonora del film, ma di creare un vero e proprio album di cover degli ABBA. 
Il disco, la cui lavorazione a quanto pare è giunta alle fasi finali, segnerà il comeback sulle scene musicali di Cher a più di 5 anni di distanza da Closer to the Truth.
In studio again today….I'm too
Old for this 💩.🤣😳

— Cher (@cher) July 26, 2018
ALMOST FINISHED WITH ALBUM🎉
THINK ITS GOOD,& (as we all know) I'M NOT A BIG CHER FAN

— Cher (@cher) July 25, 2018
L'artista ha anche condiviso la tracklist, che sarà la seguente:
1. WATERLOO
2. GIMME,GIMME
3. DANCING QUEEN
4. CHIQUITITTA
5. NAME OF THE GAME
6. MAMMA MIA
7. ONE OF US
8. WINNER TAKES IT ALL
9. SOS
10. ?!
Presenti i cavalli di battaglia che hanno reso celebre il gruppo svedese. Non vediamo l'ora di ascoltare le versioni di Cher!
---
Per quanto riguarda invece la soundtrack ufficiale di Mamma Mia! Here We Go Again, il mese scorso è stata anticipata una delle tracce, Fernando, interpretata da Cher assieme ad Andy Garcia.