Chris Brown: Guarda il documentario sulla sua vita, prima parte
Su Youtube é stato caricato il documentario di Chris Brown, autobiografico, ecco qua la prima parte:
https://www.youtube.com/watch?time_continue=2&v=aXjcbSe4Se8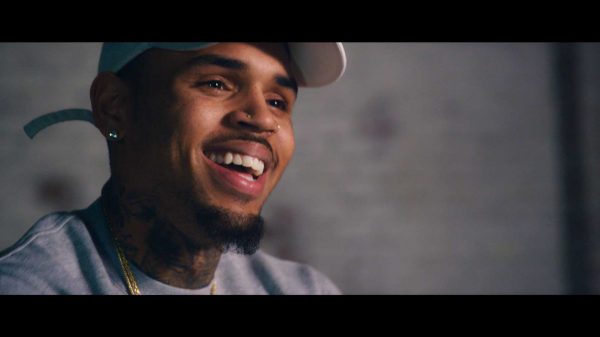 ---
Il documentario di Chris Brown, Welcome To My Life, ha ottenuto grande successo in USA, tanto che è stato mostrato nei cinema una seconda volta a grande richiesta. Il film è pre-ordinabile da qualche giorno su iTunes.
Come se non bastasse, Chris qualche ora fa ha pubblicato un nuovo mixtape con Ray J, Burn My Name. lo potete ascoltare QUI
---
Chris Brown ha pubblicato un nuovo singolo tratto dalla colonna sonora del suo film documentario "Welcome To My Life", trasmesso in centinaia di cinema americani nella giornata dell'8 giugno 2017.
La produzione ripercorre la carriera e la vita personale dell'artista, é stato reso noto che presto saranno annunciate le date di messa in onda internazionale.
Il singolo è una buona ballad in cui Chris descrive la tenacia nell'andare avanti nonostante le difficoltà, e le soddisfazioni che ne derivino. Con le strofe di Scruby il ritmo si movimenta. Davvero un bel pezzo.
Ecco l'audio:
In precedenza su RNBJUNK.com
Chris Brown ha confermato su Instagram che il nuovo album, intitolato "Heartbreak On A Full Moon", così come il documentario biografico "Welcome To My Life", vedrà la luce in giugno 2017.
In particolare Chris ha confermato che uscirà negli USA al cinema il prossimo 8 giugno.
Chris si trova attualmente in tour in America con il suo "Party Tour", che sta riscuotendo successo, così come stanno venendo accolti bene i singoli "Party" e "Privacy".
---
Se ne parlava da tempo di questo progetto, i fan di Chris Brown lo sanno, il bel cantante virginiano sarebbe pronto a pubblicare un lungo film-documentario sulla propria vita e carriera. L'artista nelle ultime ore ha pubblicato sul suo profilo Instagram la locandina del film, intitolato "Welcome To My Life":
E' possibile intravedere la sagoma di Chris in ombra, ed oltre al titolo del lavoro possiamo leggere la frase:
"E' passato dall'essere il più amato d'America a nemico pubblico numero 1".
Ovviamente questo ci fa capire che pur trattandosi sostanzialmente di un'auto-produzione, il lavoro non mancherà di mettere in luce i momenti grigi e le cadute di questo grandissimo artista, che dopo 11 anni di carriera è diventato uno dei nomi più rilevanti in ambito urban, ottenendo un gran numero di successi, e rivoluzionando il genere R&B nei giorni nostri. Aspettiamoci indiscrezioni, interviste esclusive, dietro le quinte e chissà, forse anche musica inedita!
La regia viene affidata alla casa Riventing Entertainment, la stessa con cui Chris collabora per la realizzazione di ogni suo video.  Non sappiamo ancora quando nè dove vedrà la luce, Chris ha semplicemente scritto "coming soon". Non è da escludere che su suolo americano si opti per una release nei cinema.
Chris Brown oltre a quella di cantante ha anche all'attivo una carriera cinematografica: ha recitato nei film "This Christmas (Natale e altri guai)", "Battle Of The Year 3D", "Takers", inoltre è comparso in "Stepping: dalla strada al palcoscenico" e "Think Like A Man", oltre che in diverse serie televisive.
Certamente attendiamo con curiosità questo nuovo progetto, speriamo di poterlo visionare quanto prima! 
---
Rilasciato il trailer del documentario, dove possiamo vedere che compariranno Jennifer Lopez, Mary J Blige, Rita Ora, Usher, DJ Khaled e Jamie Foxx. Il teaser ripercorre alcuni momenti iniziali della carriera dell'artista, il suo esordio nelle scene che lo ha catapultato ai vertici dello sta sistem. Parlano anche la mamma di Chris e sua zia. Poi l'incidente Rihanna nel 2009. "Mi sentivo un fottuto mostro" dice Chris "Tutto quello che pensavo era il suicidio". Il trailer si conclude mostrando la ripresa dell'artista che è riuscito ad anadare avanti nonostante gli errori commessi.