Christina Grimmie: Adam Levine si offre di pagare l'intero funerale!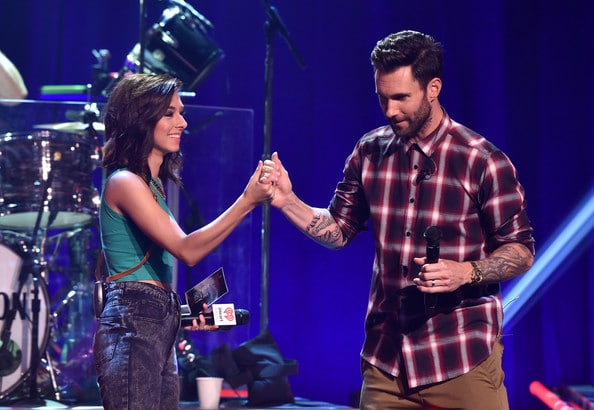 Chi più chi meno, tutti ci siamo sentiti toccati dalla tragedia di Christina Grimmie. Ovviamente, chi la apprezzava e seguiva dai tempi delle cover postate da Youtube o da The Voice ha sofferto di più di tutti, ma chiunque abbia un cuore si è sentito toccato dalla vicenda di una ragazza di soli 22 anni che è stata uccisa in un modo assurdo, senza alcun motivo apparente e soprattutto mentre ignara di tutto viveva la sua passione, come è giusto che una ragazza così giovane faccia.
Numerose sono le star che hanno pronunciato delle parole in suo ricordo, a partire da chi l'aveva conosciuta nell'ambiente Disneyano (Demi Lovato, Selena Gomez, Nick Jonas), continuando con chi l'ha conosciuta a The Voice (Adam Levine, Usher, Blake Shelton), fino ad arrivare a colei che costituiva il suo più grande modello e mito musicale, la sua omonima Christina Aguilera, di cui era una delle fan più accanite in assoluto e che quantomeno ha avuto la fortuna di incontrare in questa sua breve vita.
Ora che le procedure legali stanno per terminare e si ci appresta a celebrare il funerale della povera ragazza, il suo ex coach Adam Levine ha chiesto di poter provvedere a tutte le spese del funerale, così da garantire alla ragazza una cerimonia di un certo livello che la ricordi nella sua grandezza d'animo e nella sua bravura, un tipo di cerimonia che forse la sua famiglia non potrebbe permettersi.
Ai microfoni di E! Magazine, Adam ha parlato così della sua ex allieva e del terribile avvenimento:
Christina era una ragazza genuina. Il suo era un talento donato dal cielo, di quelli rari. Ci è stata portata via troppo presto. Questo è stato semplicemente un altro insensato atto di estrema violenza. Sono sconvolto e confuso da come queste cose possano ancora accadere nel nostro mondo
Siamo leggermente consolati dal vedere un interessamento così profondo e sincero da parte di Adam, che già durante lo show aveva dimostrato di volere davvero bene a questa ragazza. Le nostre preghiere si uniscono alle sue per Christina e la sua famiglia, nella speranza che riescano ad elaborare il lutto il prima possibile.