Classifica Album Mondiale: Beyoncè, Drake e Meghan Trainor si contendono la vetta
Nella classifica album mondiale di questa settimana assistiamo al ritorno in vetta al podio di Beyoncè con il suo "Lemonade". Il CD vende altre 171.000 copie ed è ormai vicino a 1,5 mln di copie totali. Questo traguardo è stato già raggiunto da Drake con il suo "Views" che si trova alla 2 con 143.000 copie vendute questa settimana. Terzo posto per Meghan Trainor e il suo "Thank You" (121.000 copie). Se avesse venduto quanto ha venduto il precedente "Title" al debutto (244.000 ) avrebbe tranquillamente debuttato alla 1. Aver perso la metà delle copie dal primo al secondo album è un segnale davvero preoccupante.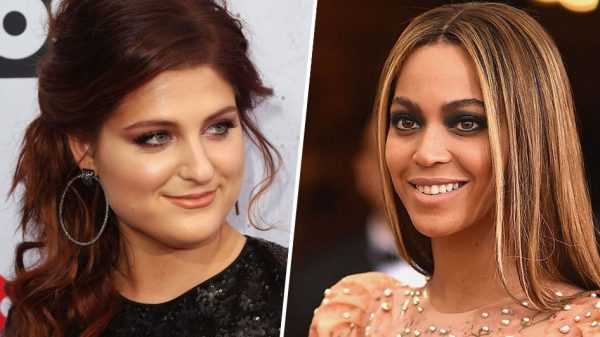 Kygo debutta alla 4 con "Cloud Nine" mentre i Radiohead scendono alla 5 con "A Moon Shaped Pool". Nono posto per l'album più venduto dell'anno (oltre 3 mln di copie nel 2016) "25" di Adele. Nonostante non stia più brillando, non sembra che Drake e Beyoncè possano raggiungerla, soprattutto perchè con l'arrivo di "Send My Love ( To Your New Lover)"  l'album sembra destinato a riprendersi.
16esima posizione per quello che è il terzo album più venduto dell'anno: "Purpose" di Justin Bieber, lui si che sembra destinato ad essere superato da Drake e Beyoncè visto che il nuovo singolo "Company" non ha sfondato (e poi va detto che l'album ha già venduto molto nel 2015).  Debutto alla 18 per la cantante Jennifer Nattles con "Playing With Fire".
Sia è alla 24 con "This Is Acting", il CD finora ha venduto 647.000, decimo album più venduto dell' anno. Torna in classifica Taylor Swift con "1989", l'album ha raggiunto la cifra tonda di 9.500.000 copie. L'almico di Taylor, Ed Sheeran arriva alla 99esima settimana in chart con "X".