Classifica Album Mondiale: Drake oltre ogni previsione con "Views"
La best Week dell'anno firmata da Beyoncè una settimana fa è durata appena 7 giorni. Con 1.109.000 copie, Drake sbaraglia tutto e tutti e ottiene il suo miglior debutto in carriera. 852.000 copie provengono dagli USA, le restanti 257.000 dal resto del mondo. Davvero un risultato sensazionale considerando che l'album è stato venduto solo su iTunes. Il cantante-rapper, ora come ora, si candida ad entrare nella top 5 degli album più venduti dell'anno. Ricordiamo che l'anno scorso "If You're Reading This, It's Too Late" vendette 1.490.000 e si classificò come 12esimo album più venduto dell'anno.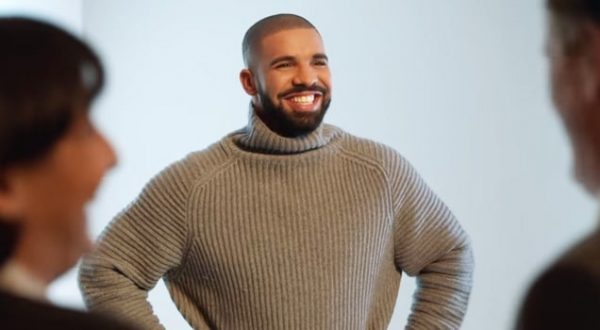 Buona seconda settimana per Beyoncè che vende altre 324.000 copie e supera il milione. 
Nella top 10 si segnalano altri 4 debutti: Udo Lindenberg, 2PM, Seventeen, e Rob Zombie. In mezzo domina Prince con "The Very Best Of" alla 4 e "Purple Rain" alla 7. Ma Prince è anche alla 18, alla 19, alla 23 e alla 38 con i suoi vari album. Incredibile l'affetto con cui i (nuovi?) fans stanno comprando gli album della star americana.
Nella settimana della festa della Mamma non stupisce la risalita di Adele a 68.000 copie. Nella sua 25esima settimana esce dalla top 10 "Purpose" di Justin Bieber. In top 20 troviamo i vari "famosi" Rihanna (15), Coldplay (16), Twenty One Pilots (20). Debutto alla 21 per l'italiano Zucchero con "Black Cat". Per lui 30.000 copie.
Perdono terreno Sia alla 24, i The Lumineers alla 27 (dalla 19) e Chris Stapleton alla 29 (dalla 25). Non si ferma la discesa di Zayn Malik con "Mind Of Mine" (25mila copie). L'album scende dalla 23 alla 31. Altre 20.000 copie per Ed Sheeran, ormai è giunto alla 97esima settiamna in classifica. I Panic! At The Disco chiudono la classifica con 19.000 copie vendute.