Classifiche di metà anno: ecco i tour con i maggiori incassi!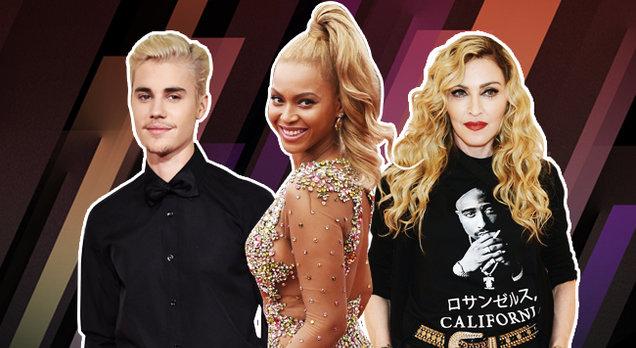 Come sappiamo, con il passare del tempo ed il calo delle vendite, i numeri derivanti da una tournèe sono diventati sempre più importanti per tutti gli artisti e sono andati sempre in crescendo. Questo a dimostrazione di come non esista crisi di alcun tipo per questo settore dell'industria musicale! Oggi, come da titolo, vi presentiamo la classifica di metà anno con i 100 artisti che hanno incassato di più fino ad ora in questo 2016.
La top 10 si apre e si chiude con due vere leggende viventi, con Paul McCartney al decimo posto (54 milioni di dollari) e Bruce Springsteen al vertice con oltre 170 milioni. Quinta posizione per un gruppo che ha fatto la storia e non pare intenzionato a fermarsi: i Rolling Stones. Mick Jagger e compagnia si sono portati a casa la bellezza di 83,9 milioni. Altre band visibili sono i Muse (59 milioni) e Coldplay (137,2 milioni), rispettivamente al n.8 e n.3!
Risultati importanti anche per Justin Bieber (settimo, con 73 milioni) e Garth Brooks (nono, 55,7 milioni). Di grande prestigio anche i piazzamenti di tre cantanti donne: Madonna (n.4 – 85,5 milioni solo nel 2016), Beyoncé (n.2 -137,2 milioni) e Adele (n.6 – 75,9 milioni). Ricordiamo che il tour di Madonna è partito nel 2015 e si è concluso nel mese di marzo mentre quelli delle altre due ragazze ancora no. Queen B ha davanti ancora 12 concerti mentre Adele ben 46, di cui 2 aggiunti proprio ieri a Los Angeles!
All'interno della top 20 troviamo anche Rihanna (47 milioni), Celine Dion, Mumford & Sons e Maroon 5.  Al di fuori invece si sono posizionati AC/DC (n.21), Elton John (n.26), Guns'n'Roses (n.27), Mariah Carey (n.33) e Lionel Richie (n.37). C'è spazio anche per popstar come Jennifer Lopez (n.40) e rapper come Mackelmore (45).
Al 63esimo posto abbiamo Prince. Segue Britney Spears, la cui resicendy "Piece Of Me" ha totalizzato quasi 12 milioni di dollari. Da notare la presenza anche di Florence + The Machine e Duran Duran. L'Italia è rappresentata da Andrea Bocelli alla posizione 32 con 23 milioni di incasso. Ad aver avuto più spettatori sono stati i Coldplay con 1,588 milioni, superando di pochissimo Bruce Springsteen. Mentre sono Madonna e la Lopez a detenere il primato per i prezzi più alti: in media 211 dollari a biglietto (la prima addirittura 216).
Qui di seguito la classifica completa:

E voi cosa ne pensate?