Deborah Iurato versione Whitney Houston a Tale e Quale Show: promossa o no?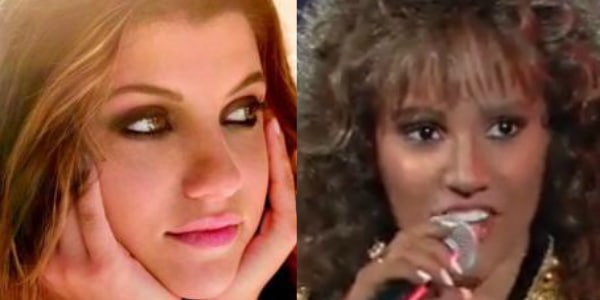 Continuiamo a focalizzarci su "Tale e Quale Show". Deborah Iurato nella nuova puntata del programma ha avuto forse il compito più arduo mai spettato ad un concorrente nell'attuale edizione: quello di assumere le sembianze della leggendaria ed unica Whitney Houston, e di cantare uno dei suoi più grandi classici, l'iconica "I Wanna Dance With Somebody", una delle dance track di maggior successo di sempre, che sottolinea la grande classe che questo genere aveva negli anni '80.
Come sentenziato anche dalla giuria "Imitare Whitney è come scalare l'Everest", ma Deborah è riuscita davvero a proporre un'ottima performance. Buono il lavoro dei truccatori, che partendo da una ragazza fisicamente diversissima dalla Whitney del 1987 sono riusciti ad avvicinarsi moltissimo alla sua figura, ma anche Deborah ha messo molto impegno in questa performance, avvicinandosi molto ai suoi movimenti, ed al modo in cui esibiva già all'epoca questa canzone.
Dal punto di vista vocale Deborah sicuramente non riesce a riprodurre il timbro di Whitney, ma la sua performance canora è davvero di un livello alto, nonostante le difficoltà della sorta. E' stata sicuramente una scelta saggia non puntare, almeno per una volta, all'eccessiva difficoltà di "I Will Always Love You": su un pezzo anch'esso difficile ma sicuramente più accessibile ad un bravo cantante, "I Wanna Dance With Somebody", Deborah è riuscita a cavarsela davvero alla grande, confermando agli occhi del pubblico italiano il suo talento. Riuscirà la partecipazione allo show a rilanciare Deborah musicalmente?
Vi proponiamo di seguito l'esibizione, cosa ne pensate? E' stata brava oppure no?