Delta Goodrem – Wings of the Wild | Recensione Album
Dopo anni di attesa, questo venerdì la bellissima e bravissima cantante australiana Delta Goodrem è tornata in scena con il suo quinto album "Wings of the Wild", disco anticipato dai singoli "Wings", "Dear Life" ed "Enough". Una promozione stramba ha portato l'artista a non includere nel progetto la bellissima "Love Is a Liar" ed a pubblicare tutto ad un anno dal successo di "Wings", brano vendutissimo in Australia, ma ora noi siamo pronti ad assaporare il suo nuovo progetto, per scoprire se eguaglierà o meno l'ottimo livello dei singoli.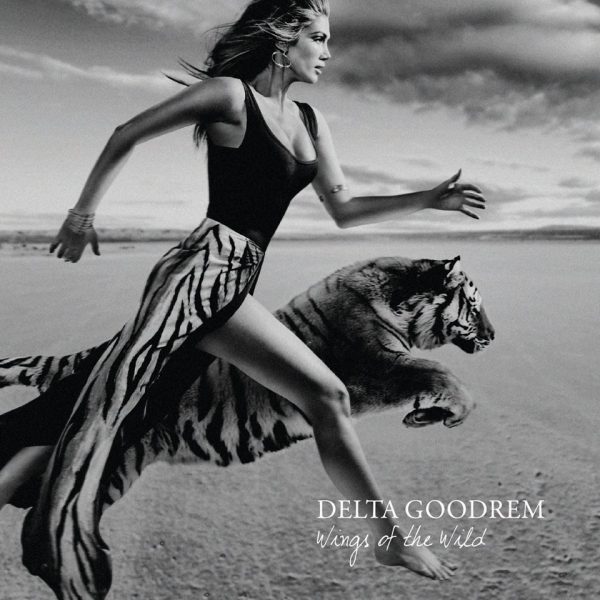 Il disco parte già fortissimo con la potente "Feline", brano che richiama anche la copertina del disco, un pezzo dal sound inizialmente orchestrale che si fonde presto con synth, i quali vanno ad accrescere la monumentalità dei violini, veri protagonisti della traccia. Una performance vocale strabiliante per l'artista, che quasi ci atterrisce con la limpidezza, l'espressività e la potenza del suo strumento, il quale viaggia benissimo sia con il registro acuto che con quello grave, e sa regalare un'energia paurosa all'ascoltatore. Formidabile la metafora su cui si basa il testo, in cui una persona giudicata da chi le sta intorno viene paragonata ad un felino che può decidere se scappare via o attaccare. Questa traccia deve assolutamente essere singolo!
Si passa subito ad una traccia che conosciamo già bene, il singolo rilasciato un anno fa "Wings". Una potente up tempo in cui a farla da padrone sono il pianoforte, le batterie ed il rullante iniziale, strumenti servizievoli che permettono a Delta di servirci ancora una volta una performance vocale energica e potente, sempre capace di estrapolare tutta la grinta già scolpita in queste produzioni, tutte rigorosamente strumentali e molto ben fatte. Un pezzo davvero catchy, con un ritornello che entra in testa immediatamente, ed un bridge in cui la parte strumentale è davvero magnifica. Delta qui parla di libertà, dell'avere il coraggio di esprimere se stessi e di "volare con le nostre ali", un testo dunque in linea con quello del brano precedente.
Le atmosfere cambiano radicalmente con la terza traccia, un'emozionante ballad che conosciamo già, essendo stata uno dei singoli anticipatori del disco. "Dear Life" punta ancora tutto su pianoforte, tamburi e synth, mentre la performance vocale di Delta resta corposa ma si fa più soft e dolce, quasi romantica. Questo avviene anche per il cambio d'impostazione testuale: da due pezzi contenti liriche energiche e grintose, Delta passa ad una meravigliosa dedica alla vita, in cui una voce sempre perfetta in tutte le sfumature ci ricorda quante ne ha dovute passare in questa vita. Il coinvolgimento emotivo nella sua voce è tangibile, e si sente soprattutto nel finale, con acuti liberatori e cantati soft.
I violini tornano ad essere protagonisti fin dalla prima nota in "Just Call", una up tempo dal sapore anche abbastanza elettronico per via della presenza di synth fin dalla prima metà della prima strofa. La canzone è sicuramente meno intensa delle precedenti, ed anche la voce di Delta per quanto potente qui riesce a trasmetterci poche emozioni. Sicuramente una buona canzone, in un album qualunque farebbe anche una buona figura, ma qui appare inferiore a quanto ascoltato finora. Ottimo soltanto l'uso dei cori: anche il testo è abbastanza banale e scontato, una richiesta d'aiuto come ce ne sono in dozzine di album. ne
Ritorniamo ad atmosfere potenti e monumentali ed a performance vocali sentite con un'altra traccia di ottima fattura, la bellissima "In the Name of Love". Anche se con un sound meno strumentale rispetto alle tracce precedenti e con un utilizzo maggiore di cori, il pezzo colpisce nel segno, e questo grazie anche a tutte le energie spese da Delta nell'esecuzione vocale, che segue alla perfezione l'andamento della base. Anche qui la voce di Delta è meravigliosa in tutti i registri, e le piccole venature Tropical (così come la sensualità di tanto in tanto presente nel suo strumento) la renderebbero perfetta anche per le chart internazionali. Davvero una bella up tempo!
E' con la traccia numero 6 che incontriamo il primo featuring del disco, il duetto con la rapper americana Gizzle, che con un bellissimo verso apre magnificamente il terzo singolo "Enough", un brano dalle atmosfere soft, fatto ancora da piano ed archi, ma nel contempo fortemente grintoso e che conserva sempre un tempo abbastanza veloce. Un tripudio di strumenti è messo ancora una volta al servizio della cantante, che ci concede sempre performance vocali intense e piene d'emozione, oltre che molto potenti e capaci di sfruttare al meglio tutte le sfumature della voce di Delta. Un senso di raffinatezza pervade tutta la canzone, sia durante le strofe rap di Gizzle (a cui è dato moltissimo spazio, dato che esegue ben 3 versi nella traccia), che durante le strofe soft di Delta che durante i suoi ritornelli, in cui usa il suo registro più alto. Ottimo anche il testo, in cui le due artiste si scagliano rabbiosamente verso un uomo tanto amato quanto ingrato.
Si va avanti in atmosfere soft al 100% con "Heavy", una ballad voce-piano in cui Delta riesce ad instaurare un rapporto molto intimo con l'ascoltatore, mettendo nella sua voce tutta l'intensità emotiva della sua anima. E' proprio grazie all'interpretazione che la traccia acquista le sue sfumature e la sua unicità, un lavoro che solo le vere interpreti possono fare. Ci sorprende molto in bridge, in cui la velocità in cui Delta canta aumenta notevolmente, esasperando le liriche e portando poi ad un acuto liberatore. Anche qui il testo si rifà ai vecchi problemi di salute di Delta: l'artista ha sofferto di un cancro che le ha causato tante sofferenze, lasciando dentro di lei emozioni che solo con la musica può esprimere
Si continua su questa stessa scia con un'altra ballad voce-piano, "Only Human", la quale rispetto alla precedente traccia si circonda di un'atmosfera più malinconica, triste addirittura, la quale ci viene trasmessa sia dal piano che dall'esecuzione vocale di Delta, che con l'aiuto di una doppia voce ci trasmette tutte le sue fragilità di "essere umano". Non ci viene negato però un bagliore di speranza, anche questo chiaramente percettibile nel suo strumento: questo ancora una volta grazie ad un testo molto emotivo, in cui invece Delta si concentra su una delusione amorosa.
Non dura però a lungo il predominio delle ballad: con la traccia "The River", Delta si concede ad una up tempo davvero sperimentale per lei, che fonde in sè vistosi elementi country e folk, generi non proprio figli della cultura musicale australiana e che non ci aspettavamo di trovare in un suo disco. A sorpresa, Delta si dimostra molto adatta per questo tipo di canzone, forse grazie ad un timbro vocale molto versatile che si plasma in base alla produzione che si ritrova a sovrastare, collaborando con essa nella buona riuscita del risultato finale. Molto d'impatto soprattutto il ritornello, ma anche nelle strofe Delta riesce ad essere incalzante ed incisiva. Questo pezzo andrebbe molto d'accordo con i gusti delle radio italiane, non trovate?
Continuiamo su questa scia, ma in atmosfere più soft, con "I'm Not Giving Up", una mid tempo che si fa molto potente già nel pre-ritornello, senza tuttavia poi esplodere in un ritornello super catchy come potevamo aspettarci. Una produzione bella corposa, in cui tamburi, chitarre e piano collaborano nel creare un terreno fertile per la voce di Delta, come sempre potente e grintosa oltre che dotata di un colore tutto suo, di un'espressività che le permette di mettere l'anima in qualunque traccia. Percepiamo ancora una volta grinta e voglia di entrare quasi con forza nella mente dell'ascoltatore: questo perché si tratta di un vero inno motivazionale, un testo che mira a far trovare un attimo di felicità anche a chi soffre.
Più sexy è invece l'atmosfera della traccia successiva, "Encore", un buon pezzo in cui strofe dal ritmo sempre più rapido ci preparano ad un ritornello potente e capace di farci assaporare tutta la bella voce di Delta, che proprio quando non ce lo aspettiamo sale di registro. Le strofe travestono il brano da canzone synthpop, tuttavia nel ritornello troviamo un sound più strumentale, altro elemento che rende la canzone diversa da molti pezzi dello stesso genere interpretati da altri artisti. Fra una seconda voce che inizia a conquistare spazio nel secondo ritornello ed un bridge più corto del previsto, la canzone non smette mai di sorprenderci, ed anche se non si tratta a nostro avviso di un potenziale singolo è sicuramente una delle più belle dell'album.
La penultima traccia è "Hold On", canzone che questa volta usa piano e tamburi presto affiancati anche da synth nel ritornello. La traccia parte benissimo, e nelle strofe conserva sempre quell'aura iniziale che ci ha conquistato, tuttavia nel ritornello troviamo che il ritmo si velocizzi troppo, e l'avvento del sintetico di sicuro non migliora le cose, abbassando notevolmente il livello generale della traccia. Diciamo che questa canzone mischia elementi che presi singolarmente sono meravigliosi, ma che messi insieme fanno storcere un po' il naso. Diciamo che al posto di questa canzone poteva tranquillamente starci "Love Is a Liar".
Il disco si conclude infine con "I Believe in a Thing Called Love", un'altra ballad dal sound ricercato, raffinato e dimesso in cui l'artista canta con intensità e passione, inserendo tutto il sentimento che le scorre nelle vene per cucire un meraviglioso inno all'amore. La sua voce è semplicemente indescrivibile qui, capace di toccare alte vette d'estensione ma anche di emozionare come non mai, sciogliendo con una semplicità disarmante il cuore di chi ascolta. Chiunque sappia che cos'è l'amore non può non restare incantato davanti a questa traccia, di una bellezza tale da togliere il fiato.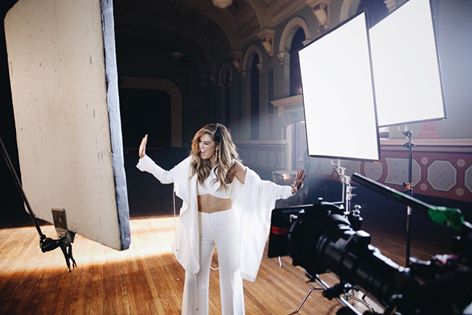 In definitiva, ci troviamo davanti ad un album pieno di sfumature, in cui la voce di Delta imprime un'emozione diversa in ogni singola canzone, sapendo dividersi bene fra canzoni grintose e pezzi commoventi, fra momenti di continuità e di distacco nel progetto. Sicuramente migliore del disco precedente, per quanto comunque privo di una traccia capace di schizzare allegria da tutti i pori come "Sitting on Top of the World", quest'album riesce a mostrare quasi tutte le sfaccettature di Delta in quanto donna ed artista, ed è questo che rende il risultato finale davvero speciale, e ci porta a dare la seguente valutazione.
Voi che ne pensate del disco?