Demi Lovato canta Cool for the Summer con Tove Lo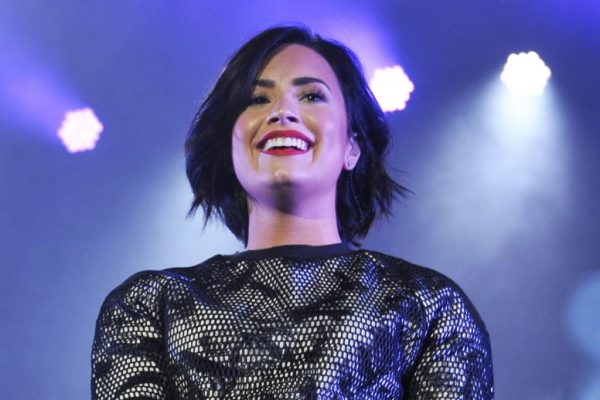 Nuova esibizione per la cantante americana Demi Lovato. L'artista, reduce da un tour promozionale che l'ha portata ad esibirsi in ogni singolo evento, si è presentata all'ennesimo concerto organizzato da iHeart Radio per proporre una setlist dei suoi successi.
Nel momento in cui si accingeva a cantare la sua ultima platinium hit "Cool for the Summer", inizialmente la bellissima interprete ha finto di proporre una performance identica alle altre eseguite finora, ma non appena ha finito di cantare il primo ritornello, ha annunciato agli giá urlanti spettatori la presenza di un ospite: la cantante ed hitmaker svedese Tove Lo.
Dopo uno scambio di tweet avvenuto quando Demi era impegnata a fare promozione in Svezia, secondo cui le due non si sono potute incontrare per via degli impegni di Tove in quei giorni, le due ragazze hanno dunque avuto finalmente modo di vedersi e di unire le loro belle ugole per una performance spumeggiamte e divertente, ben fatta dal punto di vista vocale e che è riuscita a coinvolgere fortemente le mandrie di fan urlanti, ben felici di vedere insieme sullo stesso palco due delle giovani stelle del pop più amate in USA in questo periodo.
Dopo che Tove e Demi hanno dimostrato i frutti che la coesione delle loro voci può dare, personalmente non disdegnerei l'idea di creare un duetto anche in studio, magari per il prossimo album di Tove, il quale dovrebbe essere rilasciato nel 2016.
Voi che ne pensate di questa esibizione? E di un eventusle duetto vero e proprio?