Demi Lovato ha fatto centro con Sober, 1 iTunes Mondiale!
Demi Lovato con un brano onesto e davvero molto maturo ha fatto centro! "Sober" sale alla numero 1 mondiale dopo il suo rilascio
La collaborazione con il suo mito Christina Aguilera deve avere fatto bene a Demi Lovato!
La cantante sembra aver acquisito ancora maggiore sicurezza e maturità musicale, e venerdì ha rilasciato un singolo  personale e davvero mozzafiato intitolato "Sober"!
Si tratta del singolo apripista di un nuovo progetto, che ci scommettiamo, sarà davvero il suo album di affermazione.
Lo si denota anche dall'amore ricevuto dal singolo appena rilasciato.
Sober infatti arriva diretta alla numero 1 iTunes Mondiale ed America,
scalzando Dua Lipa e Maroon 5, e se stessa. Alla 4 infatti c'è ancora lei, in collaborazione con i Clean Bandit nella mitica "Solo"
Demi sembra davvero in un periodo fortunatissimo, e speriamo che questa crescita continui, anche a livello commerciale.
---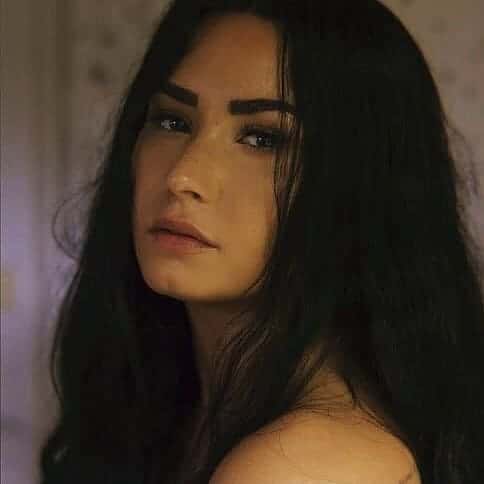 Una nuova cover era comparsa in rete qualche ora fa e da quel momento si vociferava di un nuovo singolo della ex ragazza Disney.
Oggi abbiamo avuto la conferma direttamente con la pubblicazione di Sober nei vari canali di streaming.
Dopo la decisione di non rilasciare più singoli da Tell Me You Love Me, immaginavamo che la cantante di Sorry Not Sorry si rimettesse al lavoro per un nuovo progetto, ma non immaginavamo così in fretta dato che un importante feauturing come Solo è nelle prime posizioni delle classifiche ed un altro come Échame la Culpa può ancora giocarsi qualche carta nel periodo dei tormentoni latini.
Al primo ascolto del singolo mi chiedevo perché la straordinaria voce della cantante sembrasse frenata e non esplodesse neanche nella parte conclusiva della canzone, poi ho capito..
Sober è un ballata molto più emozionante, cruda e più sobria di tutti i pezzi che la cantante ci ha proposto ultimamente, con un testo molto più profondo di quello che potevamo aspettarci: una sincera ricerca di perdono e un umile richiesta di aiuto.
 I got no excuses
For all of these goodbyes
Call me when it's over
'Cause I'm dying inside
Wake me up when the shakes are gone
And the cold sweats disappear
Call me when it's over
And myself has reappeard
Immagino che Sober non raggiungerà la vetta delle classifiche ma, per me, questa è la musica che valorizza realmente la cantante.