Disney Descendants 2 – What's My Name | Nuovo Singolo

Aggiornamento
Per promuovere il nuovo film, la Disney ha pubblicato un nuovo singolo dalla colonna sonora, intitolato "What's My Name" ed interpretato da China Anne McClain, Thomas Doherty, Dylan Playfair.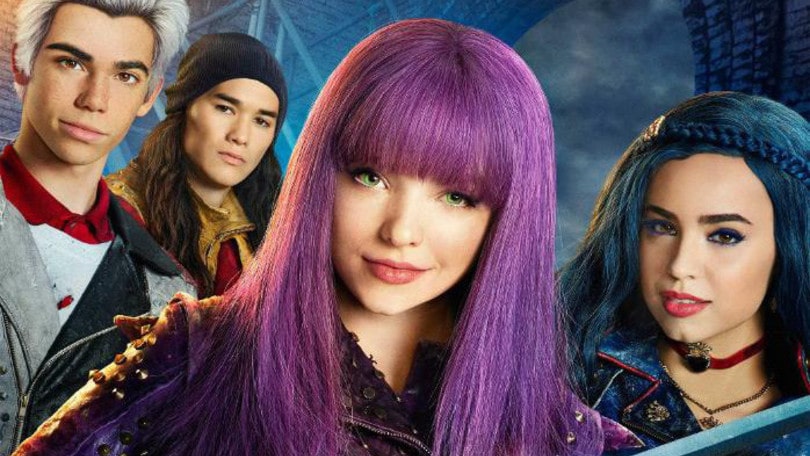 Sono anni che Disney Channel non riesce a replicare i successi ottenuti con film come High School Musical e Camp Rock, e con serie come Hannah Montana, I Maghi di Waverly e Zac & Cody, tuttavia negli ultimi anni è la rete è riuscita a lanciare un nuovo marchio, "Disney's Descendants" una serie di film con protagonisti i figli dei cattivi dei classici Disney.
Un'idea data sicuramente dal successo riscosso da Maleficent di Angelina Jolie, e che con un coreografo d'eccezione (Kenny Ortega di High School Musical) ed un cast preparato (Dove Cameron, Sofia Carson, Cameron Boyce, Booboo Stewart) è riuscita a farsi notare dal grande pubblico, tanto che la colonna sonora del primo film ha ottenuto buoni dati di vendita, debuttando nel luglio 2015 in prima posizione nella Billboard 200.
Anche il singolo "Rottem To The Core" aveva riscosso notevole successo. Il nuovo film arriverà a luglio, ed il cast ha già lanciato da circa un mese un nuovo singolo per promuovere il tutto, intitolato "Ways To be Wicked" e per il quale è stato rilasciato anche un videoclip!
Non solo, gli interpreti hanno cantato la canzone a bordo di un'automobile, in una sorta di Carpool Karaoke, ma senza James Corden! Non è mancata una perfomance di impatto sul palco di Dancing With The Stars, durante la quale i giovani interpreti si sono letteralmente scatenati accompagnati dal corpo di ballo.
Potrà anche trattarsi di un film indirizzato ad un pubblico giovane, ma fa sempre piacere vedere la magia che Disney (quando vuole) riesce a creare! Ci piace molto che qualcuno punti ancora sulle esibizioni coreografate, soprattutto in questo periodo di magra da quel punto di vista!
Vi lasciamo ai video: