E' ufficiale: i singoli di Adele possono avere effetti nella tua vita!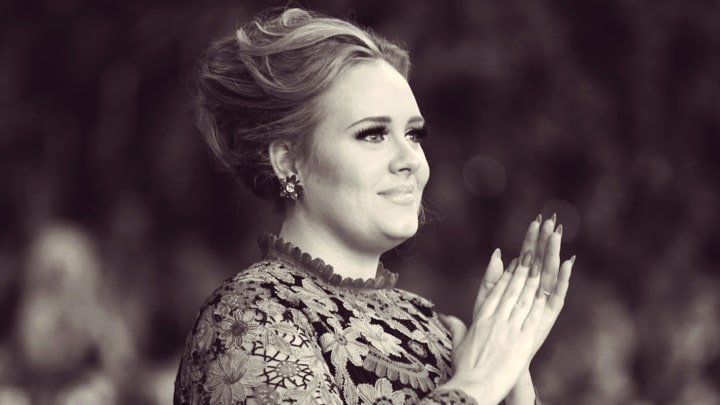 Il nuovo singolo di Adele "Hello" ha stravolto in tutto e per tutto questo ultimo trimestre musicale del 2015. La cantante si è accaparrata tantissimi nuovi record in classifica a dimostrazione di quanto il suo ritorno fosse atteso da milioni di persone. Adesso però veniamo a sapere che gli effetti di "Hello" si sono fatti sentire non solo nelle classifiche.
Secondo uno studio realizzato da Brandon Wade su un campione di oltre 40.000 persone, il 64% delle donne ha richiamato il proprio ex partner dopo aver ascoltato "Hello" di Adele. Evidentemente il testo "Hello from the other side I must've called a thousand times to tell you I'm sorry, for everything that I've done" ha fatto breccia nel cuore delle donne. Molto meno invece negli uomini, dei quali solo il 17% ha richiamato l'ex partner. La ragione 'scientifica' sarebbe dovuta ad una maggiore predisposizione delle donne ad ammettere gli errori commessi in passato, cosa che invece accade meno frequentemente negli uomini.
Non è la prima volta che un singolo di Adele ha effetti extra-musicali. Nel 2012 era uscita la notizia che una ragazza era uscita dal coma dopo aver ascoltato "Rolling In The Deep". La giovane, di nome Charlotte, era ormai da 3 mesi in coma ed i medici avevano avvisato la famiglia che in breve tempo Charlotte sarebbe morta. Invece un giorno mentre la radio passava "Rolling In The Deep", un brano che lei e la mamma spesso cantavano insieme, la madre ha iniziato a cantare e la ragazza ha fatto un sorriso. Gli attoniti medici hanno chiesto quindi alla madre di continuare a cantare. Charlotte è così inaspettatamente uscita dal coma.
Insomma Adele è capace di influenzare così tanto la vita umana? Aspettiamo nuovi studi……