Ellie Goulding – Delirium | Recensione CD
Ellie Goulding è una delle grandi leve che il Regno Unito ci ha proposto negli ultimi anni. La casa discografica che per prima ha creduto su di lei è stata la Polydor Records che, nel 2009, le permette di rilasciare il singolo ''Under The Sheets', che otterrà risultati discreti ma comunque buoni, contando che Ellie era decisamente una novellina. Ben presto la bella cantante rilascerà anche il suo primo album "Lights" e da questo progetto sarà rilasciata "Starry Eyed" che arriverà in top5 in UK.
Da allora inizia una parabola ascendente per la cantante, a partire dalla re-release dell'album ''Bright Lights'': i singoli "Your Song" e "Lights" otterranno un ottimo successo in classifica e il nome di Ellie inizierà a farsi strada tra i grandi della musica.
Il secondo album di Ellie sarà per la cantante l'album dell'affermazione. Puntando sempre sul synthpop che ha caratterizzato il suo album precedente ma contaminandolo con nuovi suoni, in particolare della musica elettronica, viene rilasciato l'album "Halcyon", un vero capolavoro per il suo genere: i singoli estratti avranno un buon successo considerato il genere di nicchia, ma alcune tracce, come ad esempio la splendida Figure 8, passano totalmente inosservate, nel frattempo vengono realizzate le varie collaborazioni sul fronte dance, prime tra tutte quelle con Calvin Harris e Skrillex, riescono ad ottenere risultati strabilianti.
Forte di questo risultato Ellie rilascia una nuova edizione di "Halcyon", che punterà su un genere sempre più dance/pop: il primo singolo ''Burn" non solo schizza in vetta alle classifiche europee ma riesce ad entrare in top15 anche in US!
A rafforzare questo nuovo genere per Ellie c'è un altro grandissimo successo: la colonna sonora di "50 Sfumature di Grigio". La midtempo elettropop ''Love Me Like You Do" diventa in breve tempo il suo singolo di maggior successo, arrivando alla #1 in tutta Europa e in top3 in America.
Come era prevedibile quindi, il nuovo album non tarda ad arrivare insieme al singolo di lancio "On My Mind'', una uptempo completamente pop, come aveva promesso Ellie in un'intervista:
"Una parte di me vede questo progetto come un esperimento, per creare un grande album pop; Ho preso la decisione cosciente di voler essere su un altro livello".
Ma sarà riuscita la cantante inglese ad arrivare a questo "nuovo livello" o si sarà persa nei meandri del pop?
Non ci resta che scoprirlo! Buon ascolto e bona lettura.
01. Delirium (Intro):  Tutti quelli che come noi non amano le intro dovranno ricredersi! I suoni epici di questo brano di quasi 2 minuti si snodano in un crescendo trionfale che ci riporta nelle fortunate atmosfere di "Halcyon", e quanto vorremmo davvero che tutto l'album seguisse questa scia…Presto ci accorgeremo infatti che questo "Delirium" e le sue reminiscenze, più che nell'inizio, non resteranno che nei titoli di coda…
02. Aftertaste: E' Kurstin, uno dei maggiori produttori dell'album, a dare il via alle danze. A dire il vero il pezzo ci lascia abbastanza spiazzati, dopo un intro pieno di vecchi ricordi, anche questa "Aftertaste" ha davvero poco a che fare col mondo pop che ci aveva proposto Ellie col primo singolo (On My Mind) e promesso nelle interviste. Ci troviamo davanti ad una canzone semplice e d'impatto, che ci ricorda la vecchia Ellie (che poi tanto vecchia non è) di "Halcyon", una traccia che mescola elementi synthpop, percepibili soprattutto nel ritornello, a suoni quasi folk, che ricordano per certi versi la migliore Lykke Li.
Un'ottima apertura per questo progetto, infatti malgrado non si tratti di un singolo bomba alla "Burn", è tutto ciò che un vero fan di Ellie vorrebbe sentire per partire con la giusta carica. La scelta come singolo sarebbe più rischiosa rispetto ad altri pezzi ma diciamolo pure, a noi la Ellie che rilascia un singolo come "Anything Could Happen" dall'album della sua affermazione piace, altroché.
03. Somehting In The Way You Move:  Di nuovo Kurstin per uno dei singoli promozionali di questo progetto. In questo caso abbiamo una midtempo synthpop che rispecchia decisamente di più quello che ci aveva detto Ellie nelle varie interviste, senza però snaturare il suo stile. I richiami al singolo "Love Me Like You Do" sono evidenti soprattutto nel ritornello, malgrado il prodotto finale non sfiori l'autoplagio, tipico di molti cantanti che tentano di replicare un brano che ha portato loro particolare successo; forti sono i richiami anni 80" che creano un'atmosfera funkish pur non gettandosi apertamente in quell'ambito, ancora una volta l'utilizzo dei cori rimanda ad alcuni lavori di Lykke Li.
Questa traccia, per prima, ci mette davanti ad una delle caratteristiche di tutto il materiale presente nel CD (o quasi): la ripetitività dei ritornelli che aveva anche caratterizzato alcune delle canzoni degli album precedenti, ma che in questo caso si avvicina maggiormente a quella ripetitività tipica della musica pop più commerciale. Per ora siamo ancora davanti a buon materiale, se non fosse stato già un singolo promozionale sarebbe potuto essere tranquillamente un singolo a tutti gli effetti, e chissà che non sarà promosso davvero a tale categoria, come avvenne a Dark Horse di Katy Perry ad esempio.
04. Keep On Dancin': Una collaborazione tra Ryan Tedder e Zancanella alla produzione di una traccia di svolta in questa tracklist di "Delirium". In pieno stile "Major Lazer", almeno da cio' che si sente all'inizio del brano, questa "Keep On Dancin"' è la prima canzone dell'album a proporci una frattura abbastanza netta con il passato, malgrado si conservino reminiscenze della musica onirica synthpop che Ellie ci ha sempre proposto. Troviamo qui nuovi elementi, quali un beat penetrante e più incisivo che in passato, toni trap e addirittura un fischio molto catchy che sembra essere comune a diversi pezzi rilasciati negli ultimi tempi, primo tra tutti "Sparks" di Hilary Duff.
Se il risultato della traccia precedente era buono, in questo caso siamo probabilmente scesi di un gradino, non tanto per l'appetibilità del pezzo ma per la qualità. Uno dei motivi principali per cui Ellie ha ottenuto il suo successo è la sua singolarità e particolarità, assente in questa canzone, che potrebbe essere cantata da chiunque. In ogni caso il risultato non è ancora completamente dozzinale.
05. On My Mind: Quella frattura che si intravedeva nelle tracce precedenti diventa un abisso nel cuore del progetto e, purtroppo, a rappresentarla c'è proprio il lead single. Il beat diventa completamente dozzinale e completamente pop, molto vicino al genere proposto da Katy Perry o Taylor Swift, il che non vuole essere una critica negativa, ma un commento fine a se stesso: chi ascolta Katy Perry sa cosa aspettarsi così come, ahimè, lo sapeva chi ascoltava Ellie, o lo sperava almeno. Cerca di salvare il tutto il ritornello, che ibrida un sound elettronico alla scontata base iniziale. Facendo il paragone con la splendida "Burn", ci rendiamo pienamente conto della differenza tra una track commerciale ma personale e di qualità, ed una completamente dozzinale.
Il risultato commerciale è stato buono ma probabilmente sottotono rispetto a ciò che Ellie ed il suo team si aspettavano, in ogni caso questa "On My Mind" sta mostrando una buona costanza anche grazie ad una buona promozione e ad un ottimo video, probabilmente la scelta come primo singolo è discutibile soprattutto perchè nell'album c'è molto di meglio.
Chiariamo una cosa: un brano del genere può rappresentare una delusione grande o mezza delusione per i fans di Ellie, tuttavia potrebbe essere tranquillamente apprezzata da un pubblico generico abituato appunto alle sonorità pop mainstream.
06. Around U: Il "molto di meglio" di cui parlavamo non è di certo rappresentato dal sesto brano del progetto. I riferimenti a Charli XCX e ad alcuni suoi lavori, primo tra tutti "London Queen", sono evidenti e vengono mescolati a sound tipici del primo disco di Ellie, che diventa improvvisamente "immatura", sfociando in uno dei pezzi più brutti della sua carriera. Se nel caso precedente abbiamo parlato di un confronto con le due dive del pop, Katy Perry e Taylor Swift, in questo pezzo non la si può paragonare nemmeno a loro. Assolutamente bocciata. Non è questa robetta che ci aspettiamo da una come la Goulding.
07. Codes: Dai primi vocalizzi e dalla base minimal abbiamo subito inquadrato questo brano, e malgrado fare confronti con la musica di altri cantanti non sia sempre giusto, in alcuni casi rende molto meglio di tanti giri di parole: l'appeal del brano somiglia davvero tanto allo stile proposto dalla già citata cantante country-pop Taylor Swift e più precisamente alla sua "Blank Space". Il pezzo prodotto da Ilya Salmanzadeh, pur non spiccando in qualità funziona, e nella sua semplicità di brano pop con qualche accenno synthpop riesce ad ottenere un posto in questo progetto senza essere invadente, allo stesso tempo il ritornello è decisamente catchy e probabilmente avrebbe potuto funzionare bene anche come singolo di lancio, visto che l'idea di Ellie e della sua label era quella di rilasciare un lead single abbastanza facile.
Il testo è molto simpatico e non banale, e si articola come una richiesta da parte della cantante al suo amato di finirla di parlare in codice e di utilizzare un linguaggio più chiaro. Brano semplice ma abbastanza efficace.
08. Holding On For Life: Siamo arrivati al primo vero punto forte di questo CD, e infatti i suoni riprendono tantissimo quelli di "Aftertaste", uno dei migliori pezzi fino ad ora. Kurstin ed Ellie confezionano quindi una midtempo che cresce fino a diventare una uptempo nel ritornello. Il brano non snatura per nulla lo stile di Ellie, che in questo progetto ha sperimentato anche l'utilizzo di un ritornello che in realtà è una frase molto lunga, che aggiunge quel giusto appeal alla traccia. Dobbiamo specificare, ad onor del vero, che non si tratta di un brano originale, infatti questo sound a metà tra il folk e il pop negli ultimi anni è stato proposto un pò in tutte le salse e chiaramente questa "Holding On For Life" vi si ispira, particolare somiglianza c'è soprattutto con il singolo di Even Levon "Wild Child", hit europea dello scorso anno.
Questa canzone resta comunque una di quelle che più rimangono impresse dell'album (non a caso è la traccia numero 8) e fa parte di quel blocco comprendente tutti i possibili primi singoli che sarebbero stati sicuramente meglio di "On My Mind". Augurandoci che venga estratta come terzo singolo, le consegniamo la medaglia d'oro per ora.
09. Love Me Like You Do: E' vero, è un singolo davvero commerciale e ripetitivo (come del resto lo sono i brani di molte soundtrack) ma questo pezzo è davvero amabile, riesce ad unire tutte le caratteristiche giuste al fine di creare un prodotto pop senza troppe pretese, ma che allo stesso tempo martella il cervello e non lo lascia più. Suoni synthpop e strumentali coordinati dalla produzione di Max Martin fanno da sfondo ad una voce decisamente ben utilizzata. Il risultato è una traccia molto simile al materiale proposto negli ultimi anni dalla songwriter Sia.
C'è da dire però che probabilmente il pezzo non avrebbe avuto gli stessi riscontri positivi in classifica se non fosse stata anche la colonna sonora del film già citato. Va inoltre detto che le performance, e quindi la promozione, sono state davvero tante, una delle ultime agli EMA dove Ellie non ha fatto proprio una bellissima figura nè a livello vocale nè a livello di estetica.
10. Don't Need Nobody: All'improvviso ci ritroviamo Peter Svensson che ci porta in "Aquarius", ultimo fortunato album della debuttante Tinashe. E' proprio da questa traccia che comprendiamo questa volontà di internazionalizzarsi di Ellie, che sperimenta l'r&b elettronico che sfocia poi in un ritornello a metà strada tra il synthpop, la dance dei The Cataracts e la musica trap. Il risultato non è male ma probabilmente la voce di Ellie non si sposa proprio benissimo con questo genere di tracce.
La formula del ritornello è sempre la stessa e a questo punto dell'abum inizia a stancare e a farsi decisamente pesante, l'interpretazione non è degna di nota, malgrado una volta tanto la voce modificata del ritornello non rovini la canzone. Pezzo accettabile.
11. Don't Panic: Tutti quelli che avevano visto in Charli XCX una sfigata one hit wonder dovrebbero ammettere che in un modo o nell'altro ella abbia influenzato tantissimo la musica dell'ultimo periodo e questa Don't Panic ne è un nuovo esempio. Prodotta da Kurstin, si tratta di una midtempo teenpop abbastanza godibile con riferimenti alla musica anni 80′' ma come ben sappiamo quando si decide di creare un album più lungo rispetto agli standard si dovrebbe cercare di non piazzare solo fillers nella seconda parte del disco per non stancare l'ascoltatore. Insomma, niente di particolare, una traccia che scorre velocemente.
12. We Can't Move To This: Fred Gibson e Kurstin alle redini della produzione della dodicesima track del progetto. Non siamo davanti a materiale da singolo ma neanche da scartare, il ritmo prima lento e poi incalzante si fonde a suoni strumentali e a cori nel ritornello dove la voce di Ellie è praticamente impercettibile. Dopo undici canzoni ci rendiamo conto che le idee iniziano a scarseggiare ma possiamo dire che questa "We can't Move To This" è il miglior filler possibile che riesce a darci la carica giusta per andare avanti.
13. Army: Come abbiamo sottolineato in passato, non è raro che un artista tenti di riproporre nel corso della sua carriera un brano simile a qualche precedente successo, anche in più di una occasione. Ebbene, la nostra Ellie ci riprova, con la canzone più vicina a "Love Me Like You Do" all'interno dell'album, riproponendo anche lo stesso produttore, Max Martin.
Ancora una volta il pezzo coglie nel segno, quasi senza ragione, la voce della bella cantante inglese infatti, sembra davvero fare bene sulle midtempo pop semplici e immediate e quindi, sebbene ci sia di meglio nell'album, la scelta come singolo è comprensibile ed in parte condivisibile.  Ancora una volta il tema del testo è amoroso ed Ellie confida il senso di protezione che le infonde il suo amato, accompagnando le liriche alla dolce interpretazione vocale. Promossa.
14. Lost And Found: Evitando paragoni che potrebbero essere ripetitivi questa "Lost And Found" rappresenta un nuovo tentativo di creare qualcosa che possa essere appetibile anche negli USA. Il sound country-pop, coniato da Carl Falk (produttore di parte della discografia dei One Direction e coproduttore della Nicki Minaj di "Starships" e "Pound The Alarm") non ha nulla di particolare, anzi risulta piuttosto banale. Il brano è abbastanza gradevole all'ascolto nonostante la voce della Goulding non brilli a livello interpretativo.
Abbiamo il presentimento che questo brano sarà estratto come singolo, e ciò ci dispiacerebbe perchè a nostro avviso il disco contiene molto di meglio.
15. Devotion: A mettere le mani sul penultimo episodio della Standard Edition è lo storico produttore Ahlund. Questo pezzo synthpop molto vicino alla eurodance malgrado sia abbastanza commerciale funziona proprio perchè questo genere, comune qualche anno fa, è andato completamente scomparendo. Pensate che verso la fine di questa "Devotion" troviamo addirittura sonorità dubstep… In ogni caso anche l'interpretazione sembra essere di un livello superiore rispetto a quella delle tracce precedenti, ritorna poi la distorsione della voce nel ritornello che non dà, ancora una volta, per nulla fastidio.
Anche il testo offre ottimi spunti sebbene parli per l'ennesima volta d'amore, con il concetto di devozione associato a quello di completa dedizione nei confronti della persona amata. Una delle nostre preferite ma forse rischiosa, almeno in USA.
16. Scream It Out: A chiudere l'album troviamo nuovamente un brano che mescola il synthpop al country-pop. Alla produzione ancora una volta Kurstin che, con suoni molto simili a quelli proposti da Tove Lo (ma a dire il vero da mille altre…) cerca di concludere l'album nel migliore dei modi possibili pur non discostandosi molto dal leitmotiv di questo mastodontico, almeno nel numero delle tracce, progetto. L'interpretazione è buona ma in questo caso la voce distorta che si mescola ad un coro nel ritornello non convince pienamente. Un brano che si lascia ascoltare senza eccellere.
Ma in realtà il percorso non è finito! Le tracce della Deluxe Version sono infatti ben 22. Si parte con "The Greatest" prodotta da Joel Little, uno dei maggiori produttori di Lorde, e si sente! Il risultato è una commercializzazione dei lavori con Lorde, non è male ma merita di essere rimasta fuori dalla Standard. Continuiamo con "I Do What I Love" prodotta da Laleh, siamo davanti a qualcosa di completamente diverso da ciò che ci ha sempre proposto Ellie e per questo, malgrado sia confusionaria e poco organica, meritava magari un posticino nell'album per mostrare questa Ellie diversa. "Paradise" è decisamente un brano godibile anche se con un ritornello poco incisivo e simile a molti altri presenti nell'album e di qualità superiore. E' un vero peccato che tutte le produzioni di Laleh siano fuori dalla versione standard perchè questa "Winner" merita e come, tra il synthpop e il dubstep, una bellissima ballata elettronica, un gioiellino in questa Deluxe. Penultima canzone ed è anche questa una perla, "Heal", prodotta dal membro dei Disclosure Guy Lawrence, in pieno stile Disclosure ci fa capire come ogni pezzo che non rispettasse l'omogeneità dell'album sia stato fatto fuori senza alcuna cura per la sua qualità. Chiude questa versione la celeberrima "Outside", singolo di Calvin Harris.
E se non ci bastasse possiamo addirittura spingerci oltre con la Target Edition! Ad aprila troviamo ''Powerful", singolo dei Major Lazer, splendida midtempo che vede la collaborazione di Tarrus Riley nel ritornello, anche questa, se fosse stata una sua canzone avrebbe meritato un posto nel progetto. Totalmente country è "Let It Die", prodotta da Joe Kearns, ed è probabilmente una delle poche canzoni country dell'album ad essere particolare e ben prodotta, anche l'interpretazione di Ellie è diversa dal solito! A chiudere una volta e per tutte c'è "Two Years Ago", 5 minuti di slowjam con nessuna nota particolare ma non per questo da cestinare, semplicemente difficile da digerire dopo 24 brani.
Ci siete ancora? Tiriamo le somme!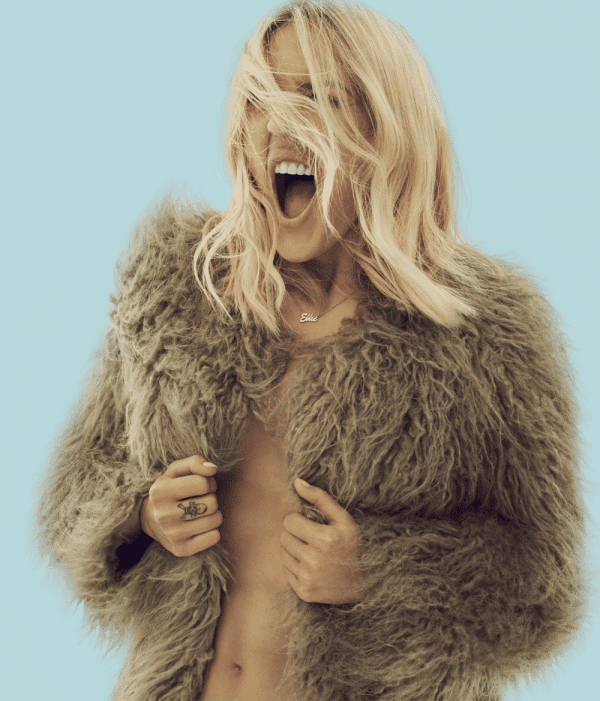 Riuscire a mantenere le vendite costanti negli anni è senza dubbio difficile ma un ruolo fondamentale è dato al cosiddetto "album dell'affermazione", quel progetto che di solito viene dopo un crescente successo e che può farti salire finalmente sull'Olimpo della musica: probabilmente questo era il momento di Ellie per arrivare fino all'ambrosia, ma la cantante ha preferito restare a valle.  
Incuriosita probabilmente dal suo successo con musica commerciale (ma comunque di qualità!) dell'ultimo periodo e dalla fame di successo che ha portato tanti cantanti verso la musica pop mainstream, prima tra tutte Taylor Swift, la Goulding ha deciso di buttarsi su un campo che probabilmente non la appartiene, creando un album di qualità decisamente inferiore rispetto ad "Halcyon".
Proprio ora che avrebbe potuto spiccare il volo verso l'alto, Ellie ha deciso non solo di investire poco sulla produzione del progetto ma anche di produrre musica, in alcuni casi, abbastanza sentita e risentita. Uno dei fattori che caratterizza maggiormente questo progetto  è la ripetitività nei vari ritornelli che, per assurdo, diventano le parti meno forti dei pezzi. 
Varie canzoni sono adatte ad essere estratte come singolo ma nessuna riesce a colpire tanto quanto alcune presenti in "Halcyon" e non è una condanna alla sua svolta più "commerciale"( che poi i pezzi migliori dell'album siano i meno commerciali forse è un caso) infatti abbiamo apprezzato tantissimo "Halcyon Days", album che proponeva pezzi commerciali ma non dozzinali. Anche la critica internazionale ha accolto tiepidamente o addirittura molto bruscamente il progetto, caso principe è "Clash", magazine inglese che ha attribuito un punteggio all'album di 2/10.
Se spesso cerchiamo di aumentare la votazione di alcuni album tenendo conto di caratteristiche quali la sperimentalità o la maturazione di un determinato artista in questo caso penalizziamo leggermente il progetto in vista di un cambio di direzione decisamente evitabile.
Ellie Goulding ha creato un "album alla Taylor Swift", ma secondo noi con il suo tipo di vocalità non otterrà gli stessi riscontri e vantaggi che ha ottenuto la Swift. Pezzi particolari, produzioni raffinate, sono questi i punti di forza che dovrebbero accompagnare e valorizzare il timbro delicato ma singolare dell'interprete. Per noi questo disco non è da buttar via, semplicemente non è il disco che vorremmo da una come Ellie.