Intervista esclusiva Rnbjunk Musica ai Moseek ex concorrenti di X Factor Italia
Intervista agli ex concorrenti di X-Factor Italia, i Moseek
Quest'oggi, noi di Rnbjunk Musica abbiamo avuto il piacere di scambiare quattro chiacchiere con alcuni fra gli artisti più eclettici ed interessanti mai venuti fuori dal panorama talent italiano!
A qualche settimana dal rilascio del loro nuovo singolo "Venice and Pasis", i ragazzi hanno voluto condividere con noi alcuni dettagli sul progetto, sul loro modo di fare musica e sull'esperienza di X Factor. Di seguito la nostra intervista.
Massimo: La vostra gavetta è durata parecchi anni c'è voluto molto tempo per diventare i Moseek che siete ora. La formazione a Roma, il trasferimento a Londra, il ritorno alla vostra città: tutti eventi che saranno serviti a formarvi sia personalmente che professionalmente. Se doveste compilare il curriculum della vostra band quali "esperienze lavorative" inserireste?
Siamo consapevoli che per costruire qualcosa bisogna prendersi cura di ciascun pezzetto. Ogni esperienza che abbiamo fatto ha contribuito a formarci e farci diventare quello che siamo ora. Difficile scegliere le esperienze lavorative fondamentali, probabilmente inseriremmo le tante giornate e nottate in studio di registrazione.
Massimo: Siete partiti come artisti indipendenti ed ora avete pubblicato "Gold People", il vostro nuovo album, sotto un'etichetta indipendente. Come mai avete deciso di rimanere in questo contesto e non avete provato a staccare un contratto con una major?
Lavoravamo con la nostra etichetta discografica da prima di entrare a X Factor, continuare il lavoro iniziato insieme è stata la cosa più naturale che potevamo fare. Uscire su un'etichetta indipendente ci ha dato da la possibilità di lavorare nei tempi e nei modi che per noi erano più adatti al progetto.
Massimo: Fin dall'inizio avete affrontato il mondo della musica con la lingua inglese. Abbiamo visto anche a X Factor che per voi cantare in italiano è stata una novità visto che non cantate nella vostra lingua madre. Perché avete deciso di cantare proprio in una lingua non vostra? Come mai proprio l'inglese? Ci sono alcuni artisti in particolare che vi hanno portato a scegliere di esprimervi in questa lingua?
Il cantato in lingua inglese è una vera e propria attitudine più che una scelta. Elisa scrive anche in italiano, ma per altri artisti. Ingurgitiamo chili di musica anglofona da sempre, specialmente Elisa, quindi è "naturale" scrivere in inglese, ma non è un dogma, forse pubblicheremo anche pezzi in italiano.
Massimo: La scelta di cantare in lingua inglese pensate si tradurrà in un tentativo di sfondare anche nei paesi anglofoni, come è accaduto anche a grandi artisti italiani come Elisa o Alexia?
Senza dubbio cantare in inglese permette di essere compresi anche oltre confine, e apre numerose possibilità. Ci auguriamo di lavorare bene qui in Italia e di cominciare a seminare anche all'estero.
Massimo: La vostra strada a X Factor Italia è iniziata con il tanto famoso quanto chiacchierato singolo dei Bronski Beat "Smalltown Boy" e si è conclusa con "Somebody To Love", brano della band dei Jefferson Airplain, gruppo non molto famoso in Italia. Entrambe le tracce però le avete rivisitate alla vostra maniera, elemento che ha caratterizzato il vostro percorso. Perché avete scelto di rivisitare ogni singolo brano che avete interpretato all'interno del programma?
Non potevamo fare altrimenti. Sta proprio in quello il bello. Abbiamo vissuto il programma sin dall'inizio come una grande occasione per arrivare a portare sul palco la nostra musica: l'inedito. Puntata dopo puntata ci divertiva arrangiare da zero i pezzi proposti, anche i più lontani dal nostro mondo musicale. Altrimenti si sarebbe trattato di semplice karaoke.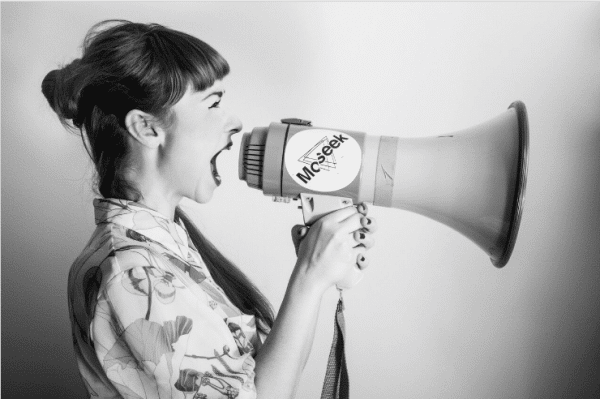 Massimo:  A proposito del vostro percorso a X Factor, fin dall'inizio siete stati paragonati ad un'altra band, i Landlord, con i quali vi hanno sempre messo in competizione diretta. Qual è stato, e quale rimane ancora oggi, il vostro rapporto con gli altri componenti della nona edizione di X Factor ed il particolare i Landlord?
I Landlord sono stati i nostri compagni di viaggio più importanti, abbiamo passato tantissimo tempo insieme. Abbiamo diviso la sala prove durante X Factor e anche di recente ci siamo rivisti e ci ha fatto un effetto stranissimo salutarci senza telecamere nelle vicinanze.
Massimo: Come mai avete scelto di partecipare ad X Factor? E perché in Italia, visto che eravate consapevoli di portare in gara un genere apprezzato più altrove?
Aver partecipato ad xfactor ci ha permesso di arrivare ad un grande numero di persone, che ora viene ai nostri concerti e che ci ha permesso di essere ufficialmente riconosciuti come musicisti. Solo Xfactor Italia ha introdotto le band,  nel resto del mondo esistono ancora solo i gruppi vocali, quindi non si è proprio posto il problema. Così come non abbiamo mai pensato di trasferirci all'estero per suonare, se non per un tour a settembre 2012, perché a differenza di un pensiero che sta diventando sempre più un luogo comune, crediamo che anche tra i gusti del pubblico italiano ci sia curiosità musicale e spazio per tutti i generi.
Massimo: Un aspetto della vostra personalità che è sempre saltato fuori è la vostra simpatia e la leggerezza con cui prendete le cose. Avete proprio deciso di sfruttare questa vostra attitudine per il video del primo estratto del vostro singolo, "Venice And Paris", che racconta una giornata in mezzo al traffico in cui succedono cose, anche un po' sopra le righe. Come mai avete scelto proprio questo tipo di concept, un po' sopra le righe, proprio come il video?
Il regista del videoclip Alexandre Maxime ci ha proposto di fare un video in cui il pezzo suonasse ad alto volume in tutte le auto imbottigliate nel traffico. La sua idea coincideva perfettamente con il nostro "a tutta callara", che significa ad alto volume, riferito al nostro desiderio di fermarci al semaforo e sentire nella macchina accanto una nostra canzone suonare ad alto volume dallo stereo. Ci siamo innamorati dell'idea di Maxime subito, anche perché lui stesso, avendo lavorato con nomi importantissimi come Gondry e i fratelli Coen, è molto sopra le righe, come noi.
Massimo: Tirando le somme della vostra storia, partendo dall'EP Tableau fino al nuovo disco Gold People, sembrate esservi evoluti moltissimo. Come descrivereste la vostra evoluzione? In qualche maniera, questo cambiamento musicale ha cambiato qualcosa di voi come persone?
L'evoluzione personale determina necessariamente l'evoluzione musicale. Le canzoni che scrivevamo l'anno scorso sono molto diverse dall'ultima che abbiamo scritto una settimana fa. Necessariamente è così, ė fisiologico. Come quando ci si guarda allo specchio e ci sistemiamo la mattina prima di uscire. Quello che facciamo su di noi per sembraci più belli, cambia senza che noi ce ne accorgiamo. È la ricerca di un miglioramento di noi stessi perpetuo.
Massimo: Siamo arrivati alla parte finale dell'intervista, ora vorremmo sapere quali sono i vostri progetti futuri. Quali sono i vostri programmi per i prossimi mesi, avete in programma un grande tour o un firma copie?
Ora che è uscito Gold People andiamo a suonarlo tanto in giro e a tutta callara!!
Massimo: Grazie mille per la vostra disponibilità e per il tempo che ci avete concesso e vi auguriamo il meglio per i vostri progetti futuro. Continuate così!