Festival Show 2016: date, location e ospiti musicali. Ecco tutte le info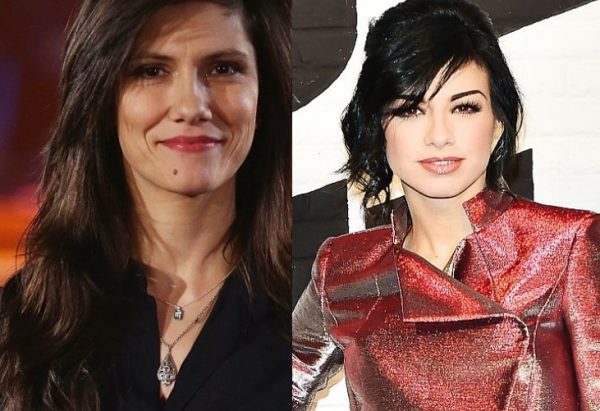 Il Festival Show è un tour estivo di concerti organizzati da Radio Birikina e Radio Bella & Monella che, dalla prima edizione del 2000, raccoglie ogni estate migliaia di persone in alcune delle più importante piazze italiane.
Anche quest'anno l'evento si farà e gli artisti che a turno saliranno sui palchi italiani sono davvero numerosi, un parterre molto vario che sarà capace di attirare un altrettanto vario range di età.
Non mancano infatti gli idoli dei teenagers come Benji & Fede e Alessio Bernabei; la folta squadra di ex Amici capitanata dalla "veterana" Annalisa a cui si aggiungono i The Kolors e i novelli Sergio, Chiara Grispo ed Elodie; infine le "vecchie glorie" della musica italiana, da Al Bano a Ron , dalla Berté a Ruggieri.
Ecco l'elenco dei performers la cui presenza è stata ufficializzata:
Annalisa – Antonino – Bianca Atzei – Baby K – Benji & Fede – Alessio Bernabei – Loredana Bertè – Al Bano Carrisi – Dear Jack – Fred de Palma – Dolcenera – Elisa – Giusy Ferreri – Irene Fornaciari – Francesco Gabbani – Chiara Grispo – Jake la Furia – Elodie – Emis Killa – Ylenia Lucisano – Aston Merrygold – Mondo Marcio -Neri per caso – Pupo – Raige – Francesco Renga – Ron – Enico Ruggieri – Valerio Scanu – Sergio Sylvestre –Stadio – The Kolors – Elya Zambolin – Zero Assoluto.
Tra gli ospiti anche 12 talenti emergenti:
Alex Polidori – Bolivar – Gate 4 – Jaz – Meriam Jane – Modigliani – Noe – Paper Rose – Rossella – Simone Laurino – Soul Stream – Thomas Bocchimpani.
Per quanto riguarda le informazioni pratiche, il Festival Show prenderà via il prossimo 24 giugno da Piazza I Maggio a Udine e si concluderà con una serata evento che andrà in scena all'Arena di Verona il 13 settembre. A seguire date e location:
• domenica 3 luglio, Padova – Prato della Valle;
• venerdì 29 luglio, Brescia – Centro Commerciale Freccia Rossa;
• giovedì 4 agosto, Bibione (VE) – Piazzale Zenith;
• giovedì 11 agosto, Jesolo Lido (VE) – Piazza Torino;
• giovedì 18 agosto, Lignano Sabbiadoro (UD) – Beach Arena;
• venerdì 26 agosto, Mestre (VE) – Piazza Ferretto;
• sabato 3 settembre, Cividale del Friuli (UD) – Parco della Lesa;
• martedì 13 settembre, Verona – Arena.
Le serate saranno ovviamente trasmesse live da Radio Birikina e Radio Bella & Monella e, per il primo anno, Real Time sarà partner ufficiale proporrà 4 speciali dei concerti tra luglio e settembre.
Queste dunque le info per tutti coloro che fossero interessati a partecipare ad una delle serate del Festival Show.