Google ha fatto una ricerca, ecco chi sono gli artisti più popolari tra i giovani!
Google ha voluto tastare il polso alla nuova generazione di giovani, per capire quali sono gli artisti più popolari nel web in una determinata fascia d'età
Sono piuttosto variegati i nomi che sono saltati fuori da questa indagine, come prevedibile sono diversi gli artisti citati molto giovani, ma vi sono alcune sorprese, some per esempio scoprire che molti collegano ancora la musica ai Beatles
Questa indagine é anche servita a google per capire come oggi la gente usufruisce della musica. Ne salta fuori che vi sono sempre meno fans fossilizzati su uno specifico artista (e dunque pronto ad acquistarne l'album), e sempre più persone che preferiscono seguire molti artisti, creando a loro volta delle playlist su misura con le maggiori hit.
Ecco qua i nomi che sono andati più in risalto nella categoria musica
Twenty One Pilots, Beyoncé, Panic! At The Disco, Fall Out Boy, Drake, Coldplay e The Beatles!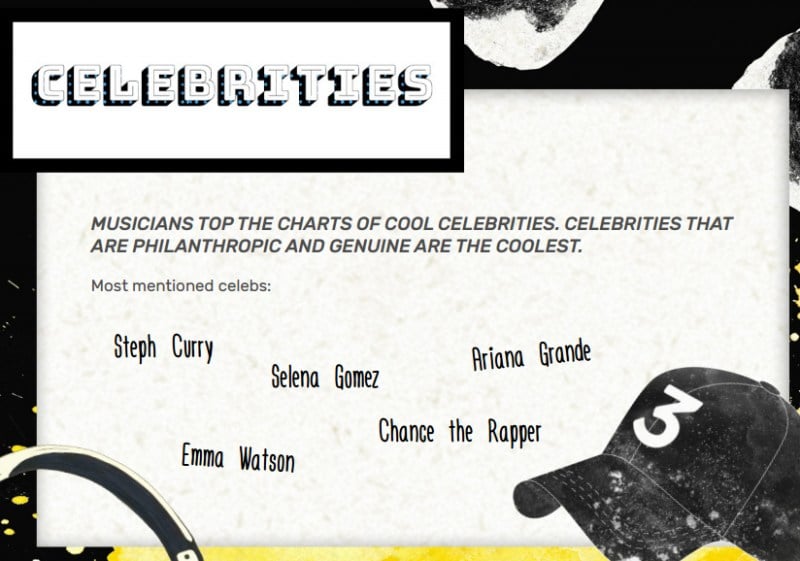 Tra le celebrità invece ci sono Steph Curry, Selena Gomez, Ariana Grande, Emma Watson e Chance The Rapper.
La ricerca di google si é spostata anche in altri ambiti, come quello dello sport,  del web, dei social e molto altro, ecco qua dove potete scoprire questo interessante documento
Tutto davvero molto interessante