Grammy Awards: grandi cambiamenti in vista, a partire dai voti!
Manca quasi un anno alla prossima edizione dei più importanti premi musicali, i Grammy Awards. Nell'attesa, la Recording Academy annuncia un cambiamento per quanto riguarda le votazioni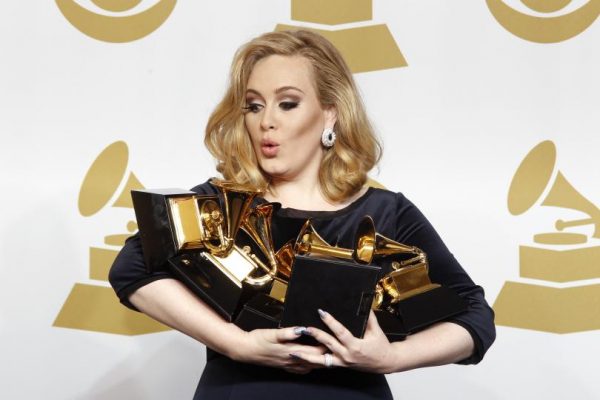 Cambiamenti in vista per la prossima edizione dei Grammy Awards! La notizia, confermata oggi dalla National Academy of Recording Arts and Sciences, riguarda le nuove modalità di votazione che saranno introdotte a partire dal 2018, atte a controllare maggiormente il sistema contro le minacce di errori e voti fraudolenti.
Ma andiamo al dunque, cosa riguardano queste modificazioni?
Per la prima volta in assoluto tutti i membri con diritto di voto potranno esprimere la loro preferenza online, fatto che, oltre a donare più flessibilità agli artisti votanti che si trovano in tour, è visto prima di tutto come una soluzione per escludere tutti coloro che cercano di raggirare il sistema esprimendo votazioni fasulle, problema che spesso è emerso in passato.
Ma non è tutto, perché, come spiega HitsDailyDouble:
Saranno creati nuovi Comitati di Revisione per le Nominations per quanto riguarda le categorie Rap, Contemporary Instrumental e New Age. Il processo di revisione delle nominations è stato introdotto nel 1989 per controllare che gli artisti emergenti ed indipendenti non vengano esclusi a favore di quelli più popolari
Meritato riconoscimento anche per i "songwriters":
A partire dalla prossima edizione, anche i compositori che si sono occupati di almeno il 33% dei progetti nominati ad Album of The Year sanno inclusi nella vittoria
(fino ad oggi lo erano solo i produttori, i fonici, i vari tecnici e i featuring)
Queste infine le parole del vice presidente della Rec. Academy, Bill Freimuth:
Come Academy il nostro imperativo è quello di far fronte ai bisogni degli artisti e il passaggio alla votazione online è un grande passo avanti per quanto riguarda il nostro sistema. Lavoriamo diligentemente per assicurare di riuscire a stare pari passo ad un'industria in continua evoluzione, lavorando con persone competenti in ogni ambito e disciplina, per fare tutto ciò che possiamo per supportare la comunità artistica
Secondo voi queste innovazioni daranno maggior credibilità ai premi, che ultimamente sono spesso finiti nell'occhio del ciclone per alcune decisioni "discutibili"?
---
Le nominations per la prossima edizione saranno annunciate il 28 novembre!