Gwen Stefani: 5 canzoni meravigliose che probabilmente non conoscete!
Alla scoperta di Gwen Stefani, con 5 canzoni davvero meravigliose della sua discografia.
Oggi, come avrete potuto leggere dal titolo, parleremo di una delle popstar più versatili e di successo degli ultimi 20 anni della storia della musica Pop. Di chi sto parlando? Della bellissima e sempreverde cantante californiana Gwen Stefani! 
In una carriera spesa tra il celebre gruppo Punk-Rock dei No Doubt, tra featuring di primo livello e tre album in studio realizzati a cavallo di 10 anni (il cui primo Love. Angel. Music. Baby. ha influenzato un numero notevole di dischi e tendenze musicali della seconda metà degli anni Duemila, da The Dutchess di Fergie a Loose di Nelly Furtado), la celebre popstar di Fullerton è da poco tornata sulle scene con nuova musica che, purtroppo, non è riuscita ad avere il successo sperato. Nella giornata del 12 luglio è iniziato anche il suo nuovo This Is What The Truth Feels Like Tour, che, nonostante le numerosissime difficoltà, è riuscito a partire dall'Xfinity Center di Mansfield in collaborazione con l'amica e rapper Eve.
Proprio in occasione dell'inizio del suo tour, che la porterà a girare l'America settentrionale fino ad ottobre, vogliamo dedicarle questo articolo, in cui analizzeremo 5 brani che Gwen ha realizzato nel corso della sua pluriventennale carriera e che meritano, a distanza di parecchi anni, di essere riscoperti, o perché non hanno mai visto la luce come singoli (se non come promozionali) o perché, pur essendo rilasciati sul mercato, non sono riusciti a diventare delle hit. Siete curiosi di scoprire quali sono? Continuate a leggere e lo scoprirete!
Moby feat. Gwen Stefani – South Side (singolo del 2000)
Il primo brano che presentiamo in questa lista è un pezzo che l'eclettico musicista Moby registrò nel 1999 per il suo album Play (il celebre album che consacrò definitivamente la nuova elettronica sperimentale nel mondo del Pop grazie a singoli di fama mondiale come Porcelain o Natural Blues). Questa canzone, inclusa nel lavoro in studio dell'artista newyorkese in versione solista, venne rilasciata alla fine del 2000 accompagnata dal caratteristico timbro della nostra Gwen in un mix che non riuscì a finire nella tracklist di Play ma che poi venne mantenuto intatto, una volta uscito il singolo, con la sola aggiunta dei vocals della Stefani.
South Side è un brano dalla base puramente Trip Hop dalle forti sfumature Rock in cui Gwen, per la prima volta, comincia ad aprirsi uno spiraglio nella sua carriera da solista accompagnata dal grande genio dell'elettronica di fine anni '90. Tra un video-parodia dell'Hip Hop dell'epoca (in particolare di Eminem) e un testo che, a detta di Moby in un'intervista del 2010 per Rolling Stone, parla di "ragazzi così assuefatti dalla violenza da diventare così desensibilizzati che nulla gli arriva fino in fondo", il singolo riesce a sfondare solo negli Stati Uniti.
Con un'ottima 14esima posizione Moby entra per la prima volta nella prestigiosa Billboard Hot 100, ma a livello mondiale il brano, che vede il debutto da solista di Gwen Stefani, non riesce ad entrare in nessuna chart. E' proprio per questo che lo riproponiamo: una perla del genere non merita assolutamente di essere dimenticata!
No Doubt – Running (singolo del 2003)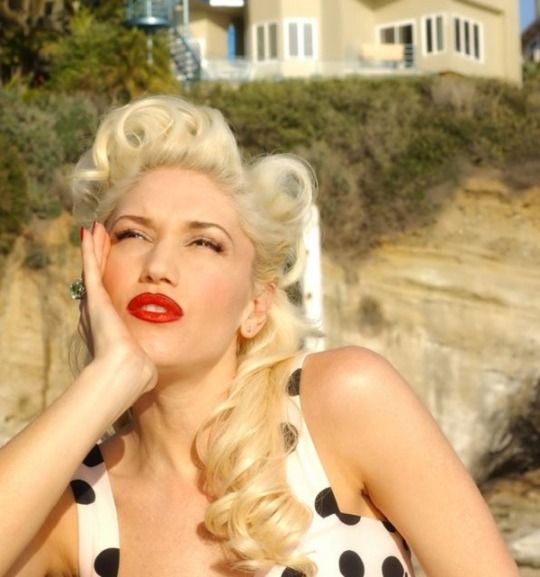 Dopo i primi lavori realizzati come featured artist (la già citata South Side e il celebre brano Hip Hop Let Me Blow Ya Mind in collaborazione con la rapper Eve), nel gennaio 2001 Gwen Stefani tornò in studio con i suoi compagni di sempre, i No Doubt, per registrare il loro quinto album, Rock Steady. Un lavoro che registrò una maggior virata verso la Dancehall e l'Elettronica contemporanea e che segnò nuovi successi per il gruppo californiano (la track Hella Good scritta in collaborazione con i Neptunes di Pharrell Williams, ma soprattutto la celebre Hey Baby, hit anche nel nostro Paese e vincitrice di due premi ai VMA del 2001 come miglior video Pop e miglior video di un gruppo).
Alla chiusura della loro quinta e fin'ora penultima era discografica il gruppo scelse, dopo aver concluso anche un tour di successo, di estrarre dal loro album un ultimo singolo, Running, un'intensa ballad prodotta da Nellee Hooper uscita negli store musicali il 1° luglio 2003 e usata nell'episodio finale della teen series Sabrina, Vita da Strega. Running, a differenza dei lavori Trip Hop-Ambient che Hooper realizzò negli anni '90 per Bjork, presentava tastiere liquide e sintetizzatori avvolgenti che, spalmandosi lungo il brano e accompagnate dalla voce sensuale di Gwen Stefani, creano una ballad dalle forti influenze New Wave/Synth Pop anni '80.
Nonostante la base alquanto originale per il periodo e il testo che alludeva ad una storia d'amore in cui si sta per compiere un passo importante (con molta probabilità il matrimonio di Gwen con Gavin Rossdale, da cui ha poi divorziato quest'anno), la canzone non ebbe purtroppo alcun successo, fermandosi solo ad una magra 62esima posizione negli USA e a una 55 in Germania. Oggi è un pezzo che andrebbe riscoperto non solo se vi piace l'inconfondibile musica degli anni '80, ma anche per capire le origini di quello stile inimitabile che Gwen avrebbe maturato nel suo primo album in studio Love. Angel. Music. Baby.
Gwen Stefani – The Real Thing (singolo promozionale del 2005)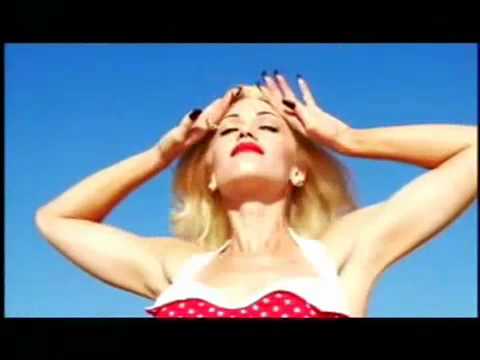 Arrivò finalmente il 2004, anno in cui Gwen Stefani tornò sulle scene completamente da sola con un album che, come abbiamo già detto, non solo spopolò nelle classifiche di tutto il mondo (grazie soprattutto all'aiuto di singoli come Rich Girl, What You Waiting For? e la controversa Hollaback Girl), ma riuscì a influenzare notevolmente il panorama Pop degli anni a venire, creando quella sapiente commistione tra Hip Hop anni '80 e Elettronica moderna che avrebbe fatto la fortuna di produttori come Timbaland e Pharrell nella seconda metà dei Duemila.
Al di là delle riuscitissime uptempo, una bellissima sorpresa di questo lavoro in studio risultano le ballate, che spiccano per il loro raffinatissimo sound Synth Pop, i loro testi romantici e le loro impeccabili produzioni. Infatti Gwen, per realizzare le sue stupende ballad, chiama a sé due grandissimi producer: il primo Dallas Austin, storico creatore di brani R&B anni '90 che per lei realizzò la suggestiva Cool; il secondo Nellee Hooper, che già aveva lavorato all'album Rock Steady e che darà il suo tocco magico anche a questo lavoro della Stefani, soprattutto nella intensa The Real Thing.
The Real Thing è un brano riuscitissimo che, con il suo pulsante cuore anni '80 che ricorda molto lo stile della primissima Madonna e di Cyndi Lauper, diventa subito uno dei brani più belli che la popstar abbia mai realizzato, grazie alle sequenze tastieristiche che si ripetono in tutta la canzone e al testo dedicato alla storia d'amore vissuta con Rossdale, relazione che all'epoca riusciva ancora ad ispirare al massimo Gwen.
E' davvero un peccato che la cantante non si esibirà mai più con questo brano, divenuto soltanto un singolo promozionale nel 2005: in un Q&A realizzato su Facebook lo scorso marzo ha affermato di non poterla più neppure solo ascoltarla (il pensiero di ricantarla, a sua detta, la fa vomitare). Proprio per questo ora è il momento giusto di riscoprire questa canzone: un brano che Gwen sicuramente odia a morte (come darle torto?), ma che vale la pena di ascoltare per rigustarsi un pizzico di anni '80 e di magia che quella storia d'amore tra Gwen e Gavin sapeva creare attorno a loro.
Gwen Stefani – Bubble Pop Electric (album track del 2004)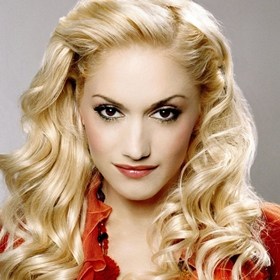 Un'altra track di Love. Angel. Music. Baby. che merita una menzione speciale è senz'altro questa, un brano sperimentalissimo affidato alle abili mani del grande producer/rapper André 3000 (conosciuto negli anni 2000 per la sua famosissima hit Hip-Hop Hey Ya! realizzata assieme al collaboratore Big Boi, con il quale formò nel 1992 il duo OutKast).
Il pezzo in questione è Bubble Pop Electric, una stranissima commistione di velocissime percussioni elettroniche (che ricordano le primissime sperimentazioni musicali con i sintetizzatori degli anni '70) e di alcuni elementi reminescenti il Surf Rock anni '60 che si affacciano nelle strofe e nel confusionario ma allegro e scanzonato refrain.
Questa, pur essendo rimasta soltanto una semplice album track, deve assolutamente essere riascoltata per il suo stile assolutamente divertentissimo e inusuale, diverso da altri brani di L.A.M.B. ma che non stona nel complesso di un album che racchiudeva tra i suoni più belli e innovativi degli anni Duemila (forse, a superarlo in questo, c'era soltanto Music di Madonna).
Gwen Stefani – Early Winter (singolo del 2008)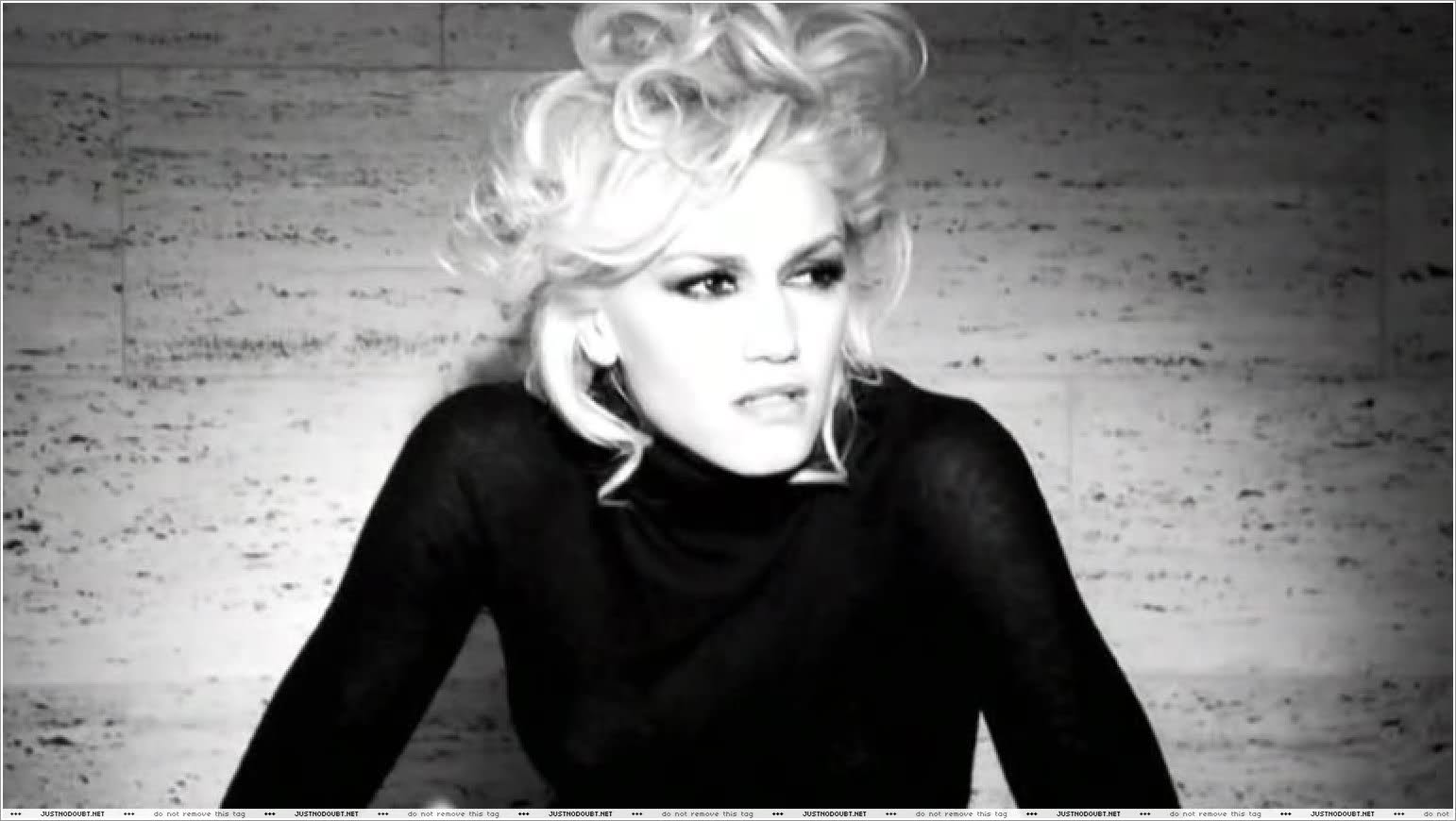 Prima di ritornare ai suoi No Doubt (dato che, stando alle sue parole, non riusciva ad identificarsi a pieno nell'immagine Pop che si era costruita da solista), Gwen Stefani lavorò su nuova musica e sul riarrangiamento di alcuni outtake di Love. Angel. Music. Baby. per creare un secondo album in studio nuovo di zecca, The Sweet Escape, sulla cui copertina la cantante omaggiò la celebre icona di Elvira Hancock di Scarface.
Il nuovo lavoro in studio, però, per colpa di uno stile troppo simile al primo, di uptempo di scarso impatto e di singoli di poco successo nelle chart (a parte la title track realizzata assieme al rapper Akon), non riuscì a sfondare come il precedente.
Tuttavia, la qualità rimase altissima nelle ballad, che mantenevano il marchio di fabbrica di Gwen grazie al lavoro con Mark 'Spike' Stent e con il fedelissimo Nellee Hooper, che produsse anche il brano di cui parleremo ora, ossia Early Winter.
Early Winter è un pezzo che non dimentica lo stile elettronico/New Wave dei No Doubt, ma affievolisce il suono dei sintetizzatori per concentrarli nel refrain e lasciare spazio a più chitarre elettriche e lievi percussioni di drum machine che creano non solo un Soft Rock di grande impatto emotivo ma aiutano la vibrante voce della Stefani ad esprimere al meglio la sofferenza delle lyrics.
Il testo, infatti, parla di un momento di profonda crisi amorosa carica di tristezza e malinconia, che la critica ha voluto riferire a un periodo di crisi tra la cantante e Rossdale.
Il brano non ottenne però grandi riscontri: si accontentò di poche top 10 e top 20 in alcuni Paesi europei, senza riuscire affatto ad entrare nelle chart statunitensi.
Nonostante l'insuccesso, Early Winter è un pezzo che va ancora oggi goduto e apprezzato, non solo per il suo testo che forse ci sa raccontare l'intensità di una crisi amorosa meglio di quelli del suo ultimo album, ma anche per quello stile musicale che ci manca terribilmente da troppo nel Pop e nella carriera di Gwen.
Queste che abbiamo visto sono state le nostre scelte.
Secondo voi, quali altre canzoni di Gwen Stefani meritano di rientrare in questa lista?