Gwen Stefani canterà una nuova canzone ai Grammy?
Dopo quasi dieci anni dal suo ultimo disco da solista, The Sweet Escape, sembra finalmente che il 2016 sarà davvero l'anno del come back di miss Stefani. Dopo aver lanciato ben due singoli nel 2014 e poi la ballata Used To Love You lo scorso anno, la cantante di What Are You Waiting For è scomparsa dai social in quest'ultimo periodo se non per avvertire di essere in studio di registrazione. Sembra quindi che il countdown sia quasi finito.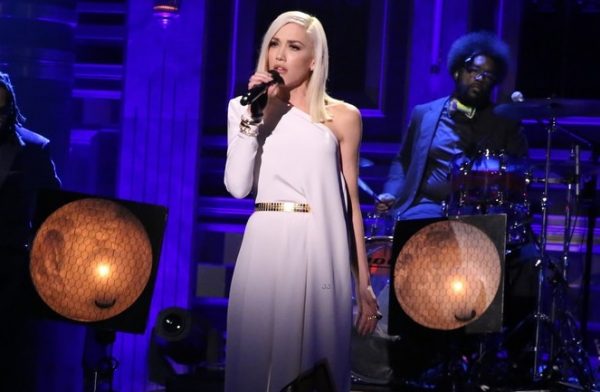 Per promuovere l'imminente uscita del disco, Gwen Stefani si esibirà ai Grammy Awards 2016, e probabilmente lo farà con una nuova canzone. La possibilità che la cantante possa davvero lanciare un nuovo singolo proprio durante la serata del 15 febbraio 2016 esiste innanzitutto perché Used To Love You è ormai uscita da tempo e il suo piccolo successo, seppur circoscritto agli USA, lo ha già riscosso. Ma ipotizziamo questo soprattutto per via di un post su instagram eliminato subito dopo la sua pubblicazione.
La coreografa Tricia Miranda infatti ha postato sul noto social network una foto di lei insieme a Gwen e un gruppo di ballerini all'interno del Millenium Dance Studio a Los Angeles, ma la foto è sparita immediatamente non appena si è realizzato che un post del genere avrebbe potuto rovinare l'effetto sorpresa. La foto era accompagnata dal commento:
Adoro la mia squadra! Grazie per un altro incredibile giorno di lavoro… Grazie @mdcdance per averci ospitato e grazie a tutti i miei ballerini che mi hanno ispirato e che hanno lavorato così duramente… lo adoro #gwenstefaniauditions #grammys
Se effettivamente Gwen Stefani volesse riproporre la bellissima ballata, non avrebbe sicuramente bisogno di una coreografia e tanto meno di un corpo di ballo. I Grammy sono vicini, ma sarà una buona mossa quella di rilasciare un nuovo singolo durante un evento a cui parteciperanno anche Adele, The Weeknd e Rihanna?